Here at eXPD8, we are lucky to work with brands in all different industries. Our merchandisers are in stores daily, merchandising anything from DVDs and books to batteries and cosmetics, which means we're constantly able to see how different departments look, feel and perform including which ones look great, and which look like they could do with a bit of a makeover.
The retail landscape is currently being re-shaped by the rising popularity of online shopping. An increasing number of customers are choosing to buy products online, as opposed to physically visiting stores, causing several once-loved stores to have to close.

This means that its now more important than ever for retailers to ensure that they provide customers with an excellent shopping experience so that they're still motivated to visit as opposed to just buying products online. A massive part of achieving this is making sure that departments look great, products are well organised, information is clearly displayed, and that the whole essence of the store is inviting to the customer.
One of the industries which are currently thriving despite the pressures of online shopping is the beauty and cosmetics industry. Global Data, a leading analytics company has recently reported that they suspect that the industry will be worth £26.7 billion by 2022, growing by 21% over the next 5 years as well as that 9 out of 10 customers are still currently buying products in-store as opposed to online (GlobalData Plc, 2018).
This then sparks the question, what are beauty departments doing which other departments aren't? Being a fan of all things retail, beauty, and cosmetics myself (as well as an all too regular customer) I thought I would comprise a list of 5 of the top things which I think makes the beauty department stand out in comparison to others.
1. Lighting
When you walk into a beauty department one of the first things which really stands out is the lighting. The department is always well-lit, often with smaller lights also used to highlight signage and products on each of the different counters. Lighting is of course particularly important for beauty brands as they need to ensure that customers can clearly pick out correct shade but it's something which all brands could use to make their products stand out.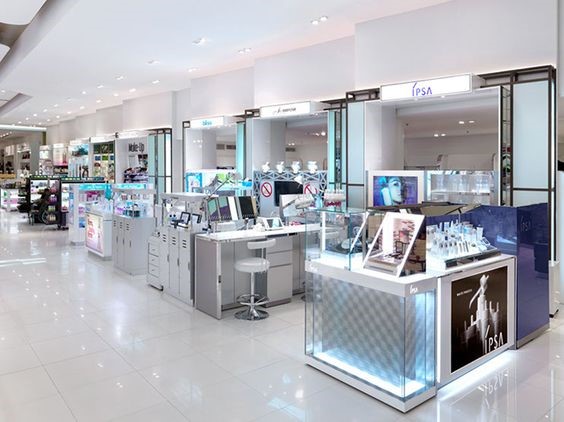 2. Organised, well-placed products
Products in the department are always well organised, with information clearly displayed and sited next to others which complement each other. This is great for brands as it means that the product which the customer intended buying is sited next to another product which would complement the customers' initial purchase, increasing the chances of incremental sales. This is something which all brands should strive to do as speaking as a customer it's not often that I only end up buying one product when visiting the beauty department!
3. Tidy departments
Beauty departments are usually clean, tidy and have minimal clutter. Tidy departments should be a priority for all retailers as no customer wants to shop in a messy department or buy products which look untidy and un-cared for.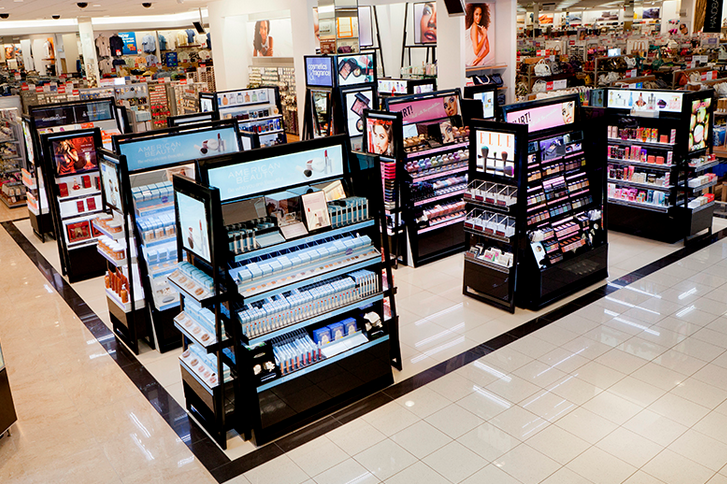 4. Clear, relevant signage
Within the beauty department, another thing which really stands out and is often complimented further with lighting is signage. Beauty departments have signs which stand out, fit correctly and give customers up to date information so that they can easily locate different brands and products. If signage looks messy or the information is out of date customers will quickly get frustrated and go elsewhere to purchase products.
5. Influencer Marketing
One of the things which beauty brands are really smashing right now is influencer marketing to recommend 'hot right now' products to customers. Influencers are currently incredibly popular, and customers now want to know their favourite beauty bloggers opinions before spending, so beauty brands have been using this to their advantage by incorporating reviews into their department on POS and signage. Nowadays there are influencers who blog on all different topics, so this is something which most brands could also do to boost in-store sales.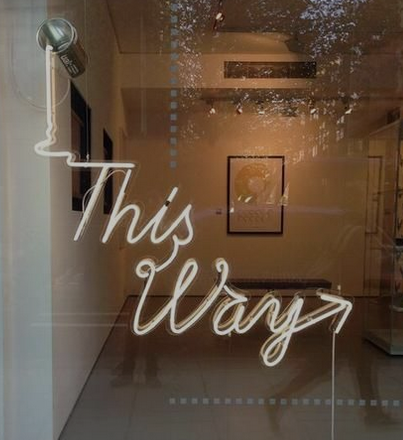 So, there we have it, 5 things which I think other brands and retailers could learn from the beauty industry!
Want to see how we can support your product in-store? Please get in contact by giving us a call on 0117 403 0405 or pop us an email on hello@expd8.co.uk.
Client Services Manager
References
GlobalData Plc. (2018). UK health & beauty market set to reach £27bn as it outperforms all other sectors | GlobalData Plc. [online] Available at: https://www.globaldata.com/uk-health-beauty-market-set-reach-27bn-outperforms-sectors/ [Accessed 21 Sep. 2018].