As you may know, eXPD8 is a field marketing agency which provides support services to retailers, suppliers and manufactures across the UK and Ireland. We aspire to deliver service excellence first time… every time. Our main goal is to provide a tailored service to our clients so that they can achieve their business objectives; however, there are many more things about eXPD8 that you may not be aware of. Here are 5 things you may not have known about eXPD8 …
1. Disability Confident Leader
Since 2017 eXPD8 have made it a priority to be a Disability Confident Employer. This means recruiting those with disabilities or health conditions; making sure that if any extra adjustments are needed for someone to perform to the best of their abilities, that they are given. Making sure everybody feels like they are included is paramount to eXPD8, we have even been certified by the government as actively taking steps to include, attract and continue to hire disabled workers. We are proud to have the "Leader" title within our Disability Confident Employer status.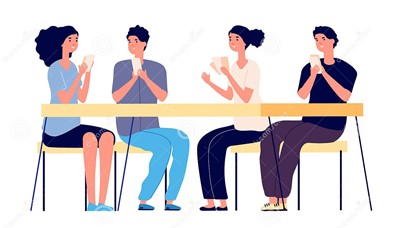 2. House Games…
At eXPD8 there are 6 houses that each staff member has been put into; star and doves, the white lions, the bay horses, the black swans, the Bristol rams and the lazy dogs. These teams are named after the most popular pubs in Bristol and each month we have house game competitions. The reason for these house games is to encourage interdepartmental engagement and cohesion through our Central Office Team. Allowing people the opportunity to get to know people they may not have contact with day to day. Our last house game was called "does it float?". We were all sent pictures of objects and were given 15 minutes to decide as a house whether they float or not… sadly the best team (Star and Doves) did not win that game but will most definitely win the next one!
3. Apprentices
Currently at eXPD8 we have 3 apprentices that we aim to support and help grow early in their career. Our core values are eMPOWERING – encouraging and allowing our colleagues to make decisions and take ownership. eNABLING – providing colleagues with the required tools to do the job. And eNERGISING – communicating effectively by recognising and rewarding achievement. By utilising these core values we believe that we can help our apprentices flourish within the workplace. In addition to giving them the opportunity to develop their existing skillset and to learn new skills that will help in line with their college course.
4. The Work Force
Currently the eXPD8 central office in Bristol employs over 60 people and a work force of over 2,500 across the UK and Ireland. All employees are inducted, trained and given an official employment contract. It is imperative that everyone feels part of the eXPD8 family and we work hard on engagement and personal development to achieve that.
5. Environmental Friendliness
Another thing you may not have known about us at eXPD8 Is that we are proud to be Green! With the use of technology, it allows us to cut down on wastage and become more efficient. We achieve this efficiency in several ways. The tablets that are given to our field team allow them to access briefs and questionnaires when visiting stores. This reduces energy and saves paper. Each visit to store is also Geo Coded and mapped to ensure the most economical order of visits is achieved. Point A to point B to point C to point D. This also means that we are not asking people to travel long distances at various points across the week.
As a business, our main aim is to deliver great customer service. Whilst continuing to innovate, sustainably mindful in addition to being a great employer. If you want to increase your brand's availability in store and find out how eXPD8 can support you get in touch here.
Gill Crouch – Client Account Handler
Macey Miles – Client Services Administrator