Among the hustle of bustle of Bristol City Center, we join General Merchandising Account Handler Pete Jones for an action-packed day in field merchandising.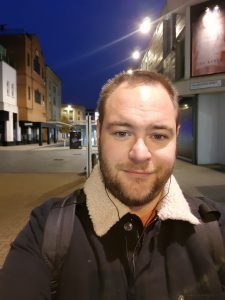 8.30am
I arrive at Central Office where I make a cup of tea whilst my computer loads. I class myself as a recovering caffeine addict so I may treat myself to a real coffee later on (otherwise it's a green or mint tea). I use this opportunity to catch-up with some of my colleagues.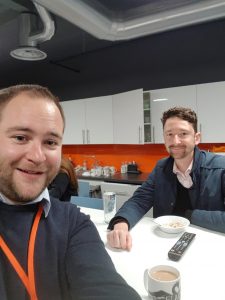 Before 9.00am
I read through my emails to check for important communications from my clients and regional managers to prioritise my workload for the day. After replying to emails and checking any urgent matters are in hand I check my calendar and prepare my to-do list for the day.  Working with a range of clients keeps me on my toes but it's extremely easy to let things slip if I don't have an updated to do list.
10:00am
After my colleagues have prepared daily orders and feedback for regular client, I review it and then the team send via email directly to our clients. This ensures that orders and equipment can be picked and packed from their warehouses ready to go to store asap. Reviewing feedback is extremely important so we can advise our clients of issues that would affect their service or sales in store. An online dashboard is prepared so one of our clients can reply to any feedback and make it available for our merchandisers before our next call in store.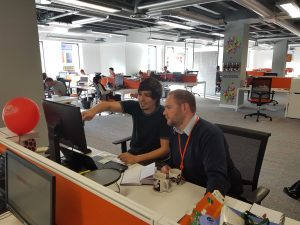 10:30am
A new client has an activity next week, I prepare the brief. We only get one shot to get it right in store so I make sure that it is concise and to the point and any potential issues are flagged in the frequently asked questions section. I send it to my Client Service Controller Clare Johns for a second opinion and after the brief is signed off I prepare questions. Although I've worked in field marketing for 4 years I value Clare's input and expertise. I send it over my colleagues to prepare questions and get the activity ready.
11:00am
A new potential new client has requested a proposal for an activity next month. After I check that we have capacity to fulfil the calls, I analyse their request based on the amount of questions, the tasks and their needs in store to quote the correct time needed in store and the correct rate. As POS distribution is involved I liaise with our warehouse to include these costs.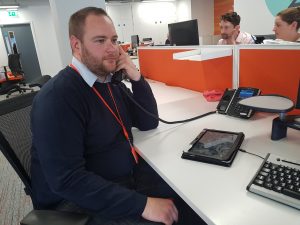 12:00pm
A phone call is passing through to me from our team, one of our merchandisers has phoned from store regarding a fixture size change. On their last visit they had a small fixture in store but it's been upgraded to a larger size. As this will affect the products they are ranged for I ask the merchandiser to liaise with the store manager to ensure that this is a permanent move, request any new equipment and ask the merchandiser to log it on their tablet so we can liaise with the client. Whilst they will be thrilled with the upgrade we need to ensure the correct procedures are followed.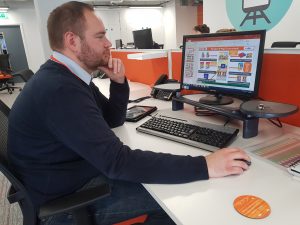 1:30pm
After lunch, I review another client's activity using our tactical report. One of our administrators has already prepared the report and started checking but I review the compliance of the activity and anecdotal feedback from our merchandiser. My team have already dealt with feedback from phone calls during the activity last week and checked the photographs. I review the exceptions and the overall results and then ask for an overview to send over to the client for their midweek update.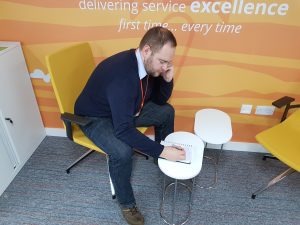 2:30pm
I have a weekly conference call with one of our regular clients. Our client is extremely busy during the week so we like to check in as early as possible so we are informed of any changes to their regular activity i.e. price mark downs, new products or FSDUs that would involve a change to their regular service over the next few weeks.
3:30pm
I check in my team to review the overview for my client. The results look good so far and I send over to the client to review.
4:00pm
I test the questions for a new client on the tablet that my team have prepared with the brief I prepared earlier. I try to reduce the amount of questions to ensure that our field team have the most possible time to action tasks but get the exact information we need.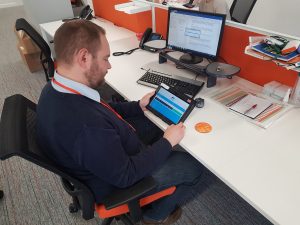 5.00pm
I spend the end of the day checking my team's tasks have been completed and reviewing workload for the rest of the week. There is always over spill so I weigh up if the tasks can be left until tomorrow or if they need to be completed urgently.
A typical day can bring this and much more so I'm always ready for the next challenge!