It's been an exciting time at the eXPD8 Central Office; not only have we been working on some of the most anticipated Home Entertainment launches of the year (La La Land, Sing and many more), but we have recently moved to our smart new office!  It's time to cELEBR8!
eXPD8 is also heavily investing in their people in terms of appraisals and training to ensure we are equipped with the necessary skills to exceed in our roles and also to support our personal development.
eXPD8 has recently held various training sessions with the Account teams to develop us further and ensure that we are all motivated and prepared for the exciting times ahead.
Myself and my Account Manager colleagues from across the various departments in the business and various offices we are based in around the country, got together in the eXPD8 home town of Bristol.  The day started off as always with lots of coffee and then an added introduction to our new Account Manager Frankie Cart (Welcome to the Team Frankie!).
First off as a group we decided on what we wanted to get out of the day and shared some of the challenges we currently face.  During the day, we covered many topics such as;
Communication
Delegation
Learning Styles
Workload planning
Time Management
Covey's Time Management model was a useful tool to allow us to step back and evaluate where we are spending our time and how productive we are being.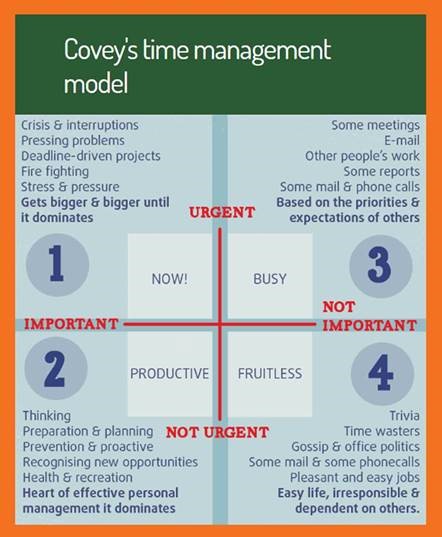 It was great to get us all together as a team, as everyone works in different ways and with us all being based in different locations and environments we can learn so much from one another.  What works for one individual, might not work for another, but we are all aligned and striving for service excellence, first time…..every time!   There were also loads of useful and simplistic tools provided for us to use and implement within our own teams.
It was a very interactive day with lots covered (Well done Ian Stacey for keeping us all on track;  as a group it's so easy for us all to go off on tangents).  I learnt a lot from the session and I'm already implementing some new thinking that's improving my daily productivity.
So here are my Account Management Top Tips!
Relate everything back to the client's needs – These should be influenced by KPIs and SLAs
Always seek out new opportunities
Build and maintain strong relationships with your client and your team
Use Social Media – Follow your clients on LinkedIn! Social media can show us what is important to a business and provide some fun facts and information
Proper Planning Prevents Poor Performance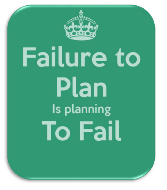 The way Forward…
After this session, I held a meeting with my own team and used some of the content provided which proved to be extremely valuable and we are looking forward to our follow-up meeting in July.
Useful Tools
There are so many useful articles located online but here are a few of my personal favourites below:
6 traits successful account managers have
How can agency Account Managers build better client relationships?
eXPD8 Account Manager