With just over a month to go until the third largest event in retail, how does retail benefit from this ever growing tradition.
According to Mintel, Britons spent £310 million on Halloween in 2016, up 5% for £296 million in 2015 with 40% of Brits spending money on Halloween.  42% of those spent less than £10, a quarter spent between £11-£25, while a fifth spend between £26-£50, and an amazing 6% splashed out £85+.
Overall, around a third of Halloween purchasers spent more on Halloween products than previous years.
The value of the Halloween market is set to rise in 2017, as retailers dedicate more space in store to their seasonal ranges.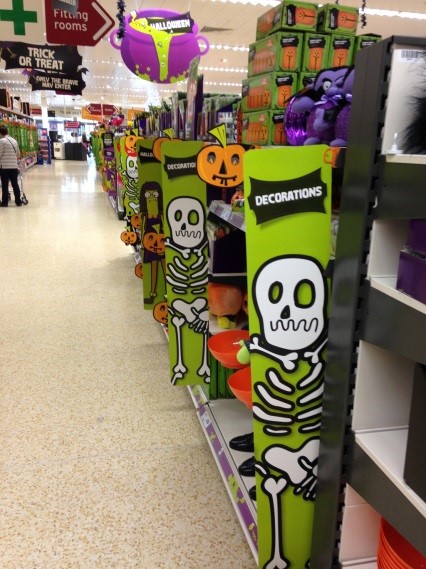 Last year the nations top five Halloween activities were;-
Pumpkin carving
Watching a scary film
Dressing up/face painted
Decorating the home/garden
Hosting or attending a party
Are you leaving your product availability to chance this Halloween?
Do you remember the Gh'oul days when retailers had time to keep your brands fully stocked on shelf – now that's Witchful thinking. Make no Bones about it – eXPD8 are your perfect Halloween retail solution!!
Get in touch and let's discuss:
Your seasonal POS and promotions
Your merchandising and space challenges instore
Auditing and compliance checking
Store and stock challenges
Your reporting and analytical requirements
Innovative solutions to help you drive sales this Halloween.
Mark Thurgood
Director
01174 030405