As the clock ticks down to the 37th annual BASE Awards ceremony on the 8th June, we take a quick look at eXPD8's affiliation with the event, in which more than 1,000 professionals in the Entertainment Industry will meet at the Tobacco Dock to acknowledge, applaud and toast the innovators of some of the most successful marketing campaigns of the year.
eXPD8 have a detailed history of hands-on involvement with the kind of work celebrated by BASE. A glimpse at this year's shortlist reveals a great many new releases and catalogue promotions at once familiar to any of our 1,500 strong Field Team who set up, replenished, audited or otherwise participated in their implementation across all major retailers in every corner of the UK. From the vibrant sleeves of Warner's Iconic Moments promotion, to the Amazon style ingenuity of the affinity Ranging Solution trialled by Sony, to the set-up of the truly historic launch of Disney's The Force Awakens, eXPD8 had their hand in it all; walking in, setting up and reporting.
eXPD8's experience in the field has both generated and relied upon a substantial bank of insight and data analysis collated over many years of hard work. Our extensive databases allow us to figure out the very best locations and the most efficient methods for driving and maximising retail marketing investment for our clients. Additionally, we publish a weekly Retail Insight Report in which we draw from our privileged vantage point, highlighting the very type of marketing achievements acclaimed by BASE, and pointing out where there might be new and exciting avenues to explore. It is therefore no surprise that we find ourselves this year not only proud sponsors of the BASE Awards, but also fully fledged BASE members, recognised for what we can bring to the table.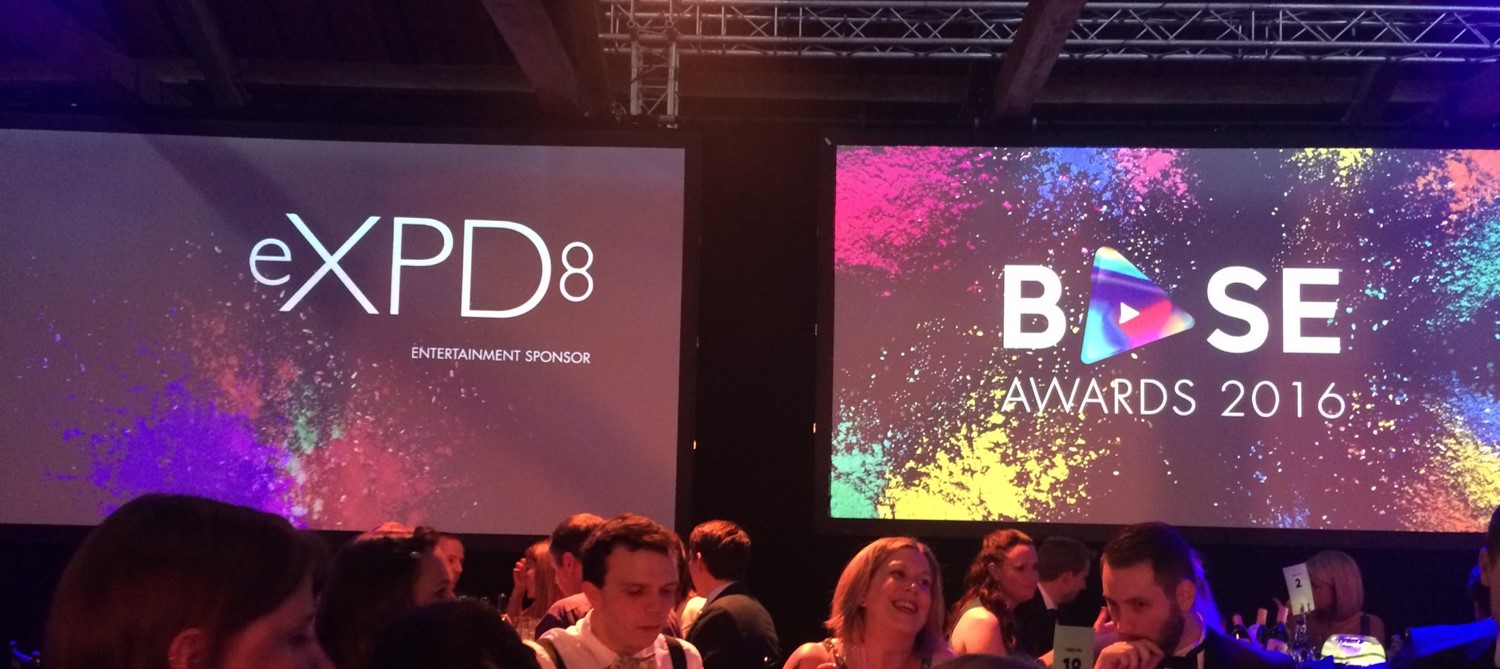 To launch our involvement as BASE members earlier this year, eXPD8 provided mentorship within the BASE Education Day and Insights Forum, as a Member Lead; a role created to help run the programme following feedback from the hugely successful Education Day the previous year. eXPD8's Nelson Richichi mentored a group of delegates on 'Harnessing Data to Drive Growth', which was one of the four issues selected for review in 2017.
Nelson's group discussed the utilisation of the wealth of data available to members across social and web analytics and through EPOS and retailer data to develop a deeper understanding of consumers and drive revenues. Nelson led his team to useful conclusions from a short pre-briefing meeting, through the Education Day itself and also through the presentation of final ideas at a future Council to Council, demonstrating the cross-category solutions that could be adopted by member organisations.
This year, as always, we look forward to another opportunity to let our hair down at the BASE Awards Event, to an informal catch up with our many clients, and to the chance to clink glasses with the numerous associates involved. On the night itself, our very own Ian Stacey will also be handing out a special award alongside Claudia Winkleman. You can be sure to find us on the night; dining at the eXPD8 table, raving until the early hours on the dance floor, or perhaps grazing at the ever popular eXPD8 sponsored dessert station…
Joe Ledbury
eXPD8 Account Coordinator