Brands, brands everywhere!
Who are the best retail brands on social media? Sure, there are lots of social media platforms, including Facebook, Instagram, Twitter and YouTube. But we're going to be looking at a few retail brands in particular and asking ourselves "what makes them so successful on social media?".
Not every brand is the same, each have their very own USP – Unique Selling Point. This contributes to why some brands are more successful on one social media platform than the other, along with the ability to adapt to change by taking their target audience into account. And other important factors of why marketing on social media is so important will be analysed in more a bit more detail below.
You've got to engage 🙂
The most main reason why marketing on Social Media is so important for retail brands is the engagement, connection, and interaction to the wider audience. Their content is instantly available and viewed by many. It's the quickest, easiest and most efficient form of communication at this moment in time. One of the most important factors for brands is building that customer relationship and through posting images, writing comments, and telling stories on social media, customers begin to have a direct communication with their favourite brands.
Not only are brands building relationships with current customers, they are also reaching out to others and getting their brand recognised, and at the same time creating brand awareness. It's important to choose the right social media platform for your brand and target demographic to ensure you are reaching the people you want to connect with, so let's talk about some of the best retail brands on social media at the moment to understand why they are so successful and what we can learn from them.
My top picks in the Social Media stakes
Number 1 – Nike
Nike is probably one the biggest brands out there and with a following of over 122 million Instagram followers, it's no secret! Nike do so well on Instagram because their content reflects their audience really well.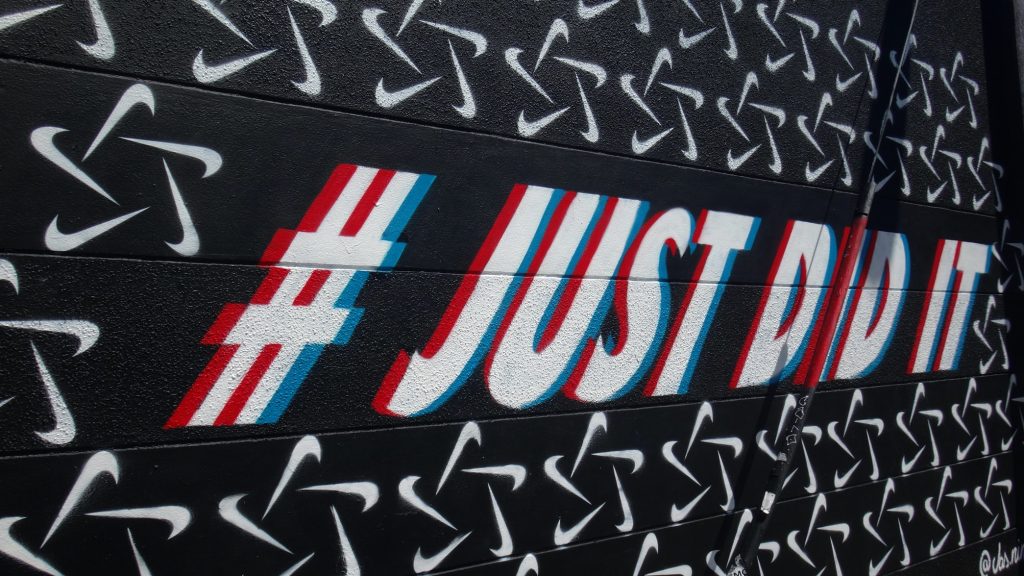 Nike's audience are interested in seeing visual content of their heroes, and people they aspire to. So, Nike do well by sharing posts and stories of athletes, influential and motivational individuals that their audience can associate with.
Number 2 – KFC
KFC have a fantastic Twitter presence – if you don't already follow them you should really 'Chick' them out (badoom badoom on the drumsticks)! Their 1.4 million followers don't match up to PlayStation's 20.3 million followers, but KFC did particularly well in the face of a PR crisis, courtesy of agencies Freuds and Mother London.
When the infamous chicken shortage happened, KFC took it in good humour and launched a "find my chicken" bot on Twitter, allowing customers to locate their nearest (stocked) branch. The brands personality and sense of humor is evident in the witty content they deliver which helps to develop a relationship with existing and potential customers alike.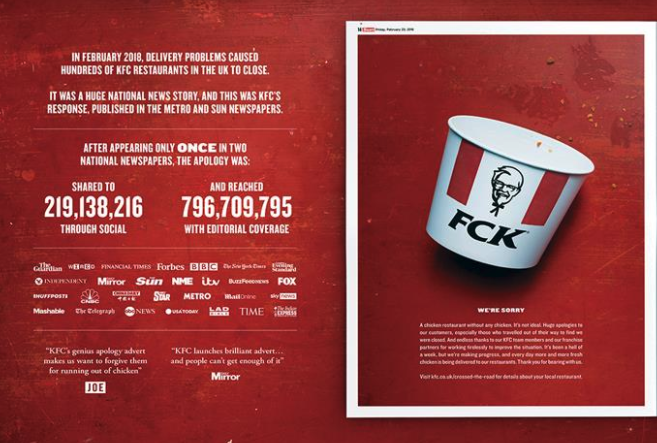 Number 3 – Playstation
PlayStation are successful on Twitter because they are continuously active and posting new game trailers, gaming footage and streaming events to engage with their audience. Visual content generates more views, shares and interaction across most platforms which means the potential outreach is much greater. This means Playstation can generate a real buzz around upcoming launches and reach a wide audience at the same time.
How have retail brands changed on Social Media due to COVID-19?
COVID-19 has not only changed many people's lives but has affected lots of jobs, businesses and just our way of life in general. Retail brands have had to adopt new strategies and have had to approach difficult and unique situations carefully. Everyone has had to adapt to the new ways of world and so has the retail industry.
With closures of stores and online shopping becoming even more on the incline, stores that had already changed to accommodate these adjustments are rather a few steps ahead. However, there are retail brands such as Primark who didn't… and surprisingly still haven't created an online purchasing presence during COVID-19. Brands have adopted different strategies to adapt the changes due to Coronavirus. Some have created communities for people to come together online and share their stories, showing empathy for others. Some have supported by giving products away to those that need them the most, and some brands have continued to communicate the precautions they are taking to adjust to these changes.
The most important thing for most retail brands is to keep in contact with their customers, remind them they are still operating and why they should continue to shop with them. With consumer purchasing becoming more and more digital, it is important that brands are at the forefront of a customer's mind when they decide to purchase something, as there is a much wider opportunity for customers to shop around online.
Listen up to win!
Choosing the right platform for your brand's personality and target audience is one of the biggest factors that needs to be considered when using social media to promote a brand. Understanding the way in which different platforms work, the tone they might have, the algorithms within them which mean the right people see your content and advertising which can be used on each platform, such as Cost Per Click (CPC), is really important for success.
Communicating, interacting, and understanding your audience is what makes these brands the best brands on social media. The ability to adjust to unexpected situations and to be able to listen to your audience and provide for their their needs and wants is also extremely useful when becoming successful on your chosen platform. Here at eXPD8, we're available on Facebook, Twitter, LinkedIn, Instagram and YouTube. So, check out our social media and give us a like, a comment or share an interesting story or some new business with us, we're all ears! And if you just want to send us an email, you can use our contact page here.