I work for eXPD8 as the Client Service Manager for the Warner team, and on the 11th April 2018 I had the amazing opportunity to go to my first ever film premiere and walk on the red carpet with none other than Dwayne "The Rock" Johnson!
The day started with a variety of different presentations, where people from all over Warner took us through the exciting Quarter 3 the studio has coming up. I don't want to give anything away, but we are really looking forward to this busy time for Warner and eXPD8. Rampage is to be one of the big New Releases for Warner that we are working on and luckily for me, Warner wanted to share the excitement with their Retail Partners.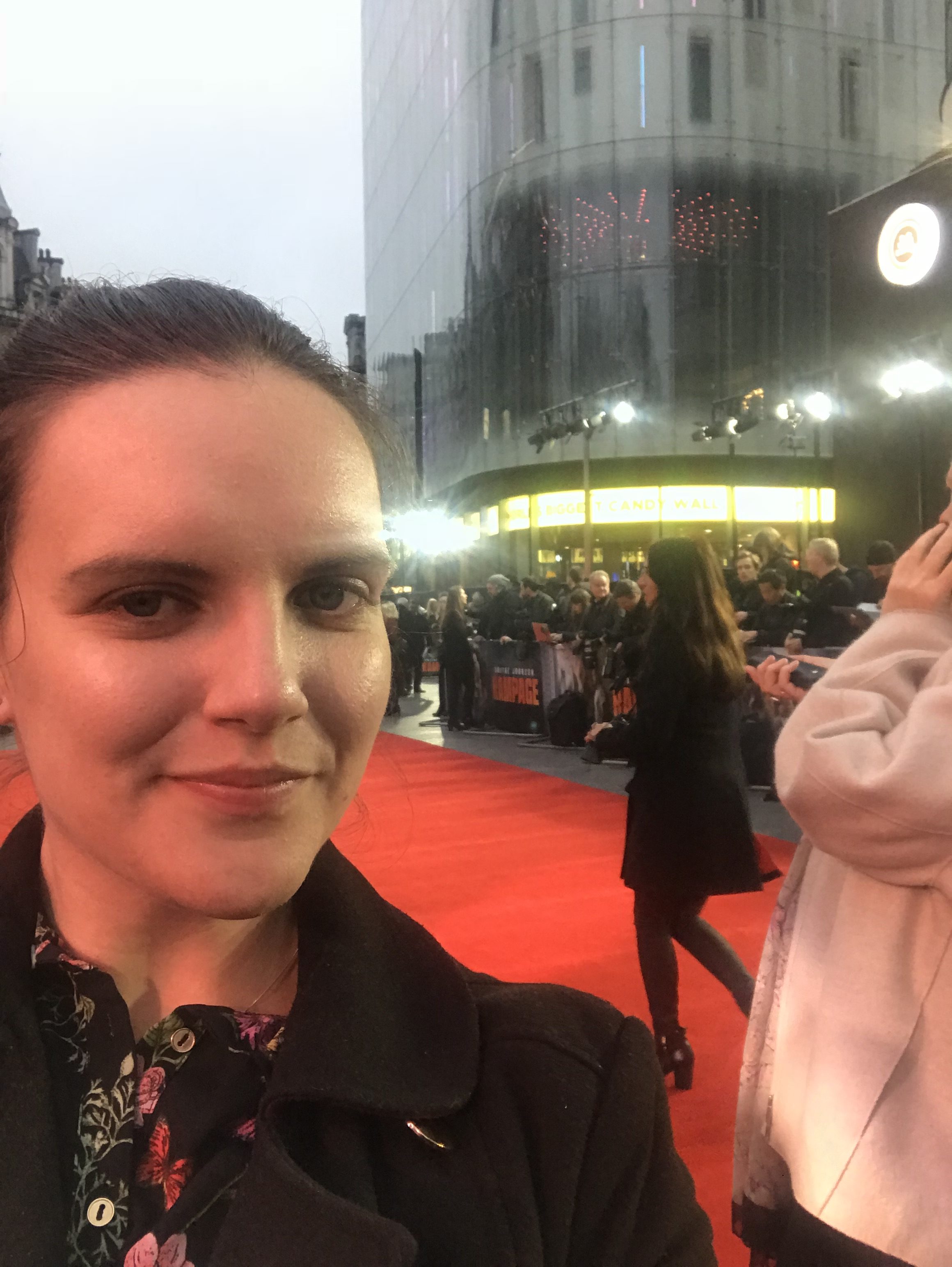 Never having been to a premiere before I didn't know exactly what to expect, but as soon as I saw the build up in Leicester square I knew it was going to be an amazing experience. The cast was gathered on a stage outside the Leicester Square Cineworld, with stars like Naomie Harris, Jeffrey Dean Morgan, Malin Akerman and of course The Rock, all looking incredibly glamorous. I was dressed in my work clothes and didn't feel quite as put together as Naomie in her Gucci Jacket…but I managed not to trip up, so I felt like a winner.
When we arrived in the cinema I had a bottle of Water and some crisps on my seat, and waited to see what happened next. I was sat next to Scarlett from Warner, and her encyclopaedic celebrity knowledge made identifying everyone making their way to their seats far easier. "She is in EastEnders", "He is Chris Eubanks son", "She is in Made in Chelsea", I'm certainly glad I had her next to me! Eventually, the stars walked out in-front of the cinema screen (To massive applause, and some chanting) and they introduced the film, Rampage!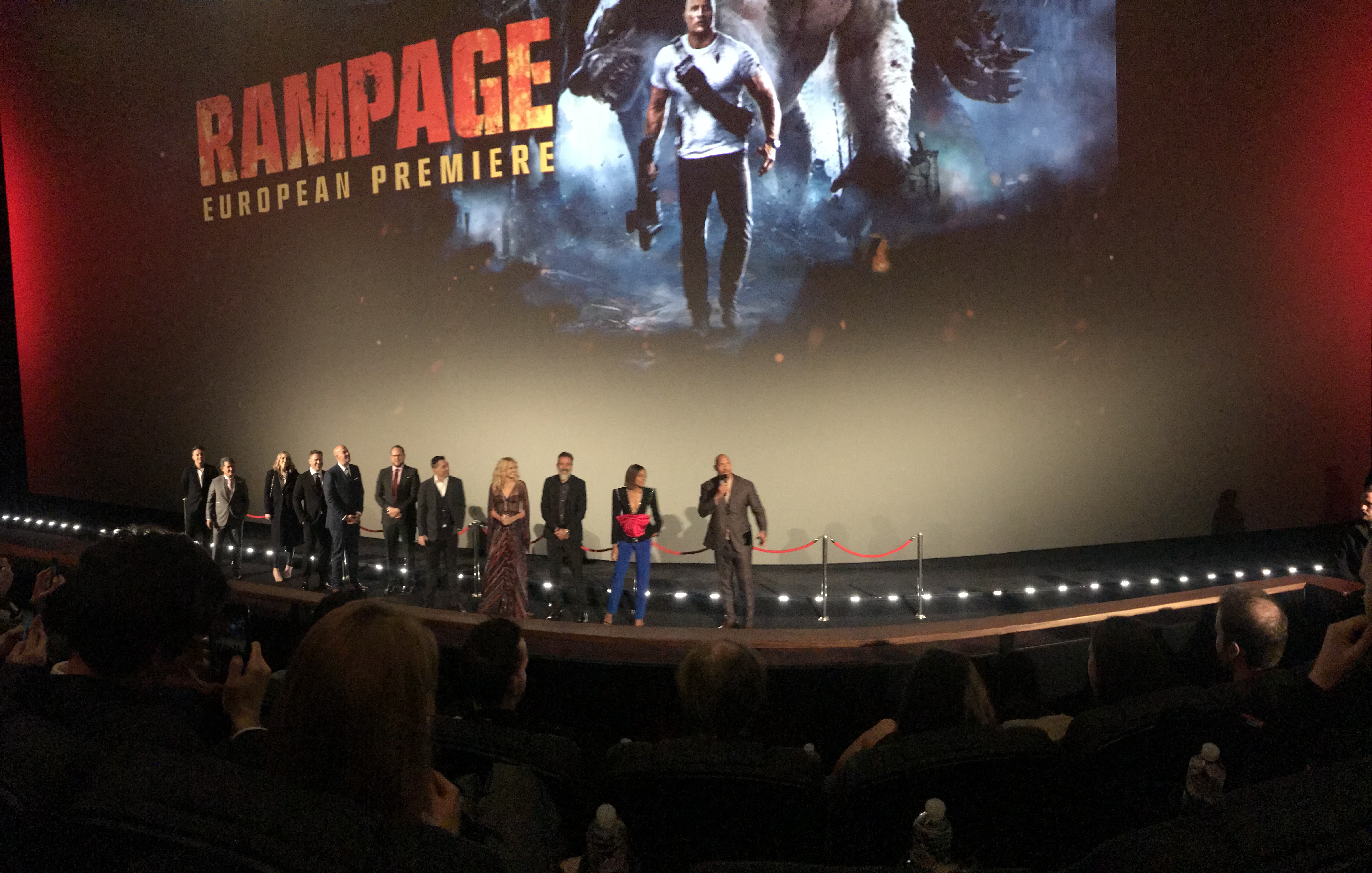 The Rock was stood on the very left-hand side and took the mic. The tagline of the film is "Big meets bigger", and he certainly looked pleased to be there talking to the first UK audience to see this massive film. He talked through some of the action scenes that were about to take place and did a great job of building up anticipation for the film. The Rock had his usual humour and style as he spoke and it was fantastic to see all of this first hand.
I never thought I would be one of those people to start taking loads of photos and swooning at a premiere or when I saw a celebrity, and working in London you do see quite a few famous people around. On this occasion I was a changed woman, I don't think I put my phone down until the film started.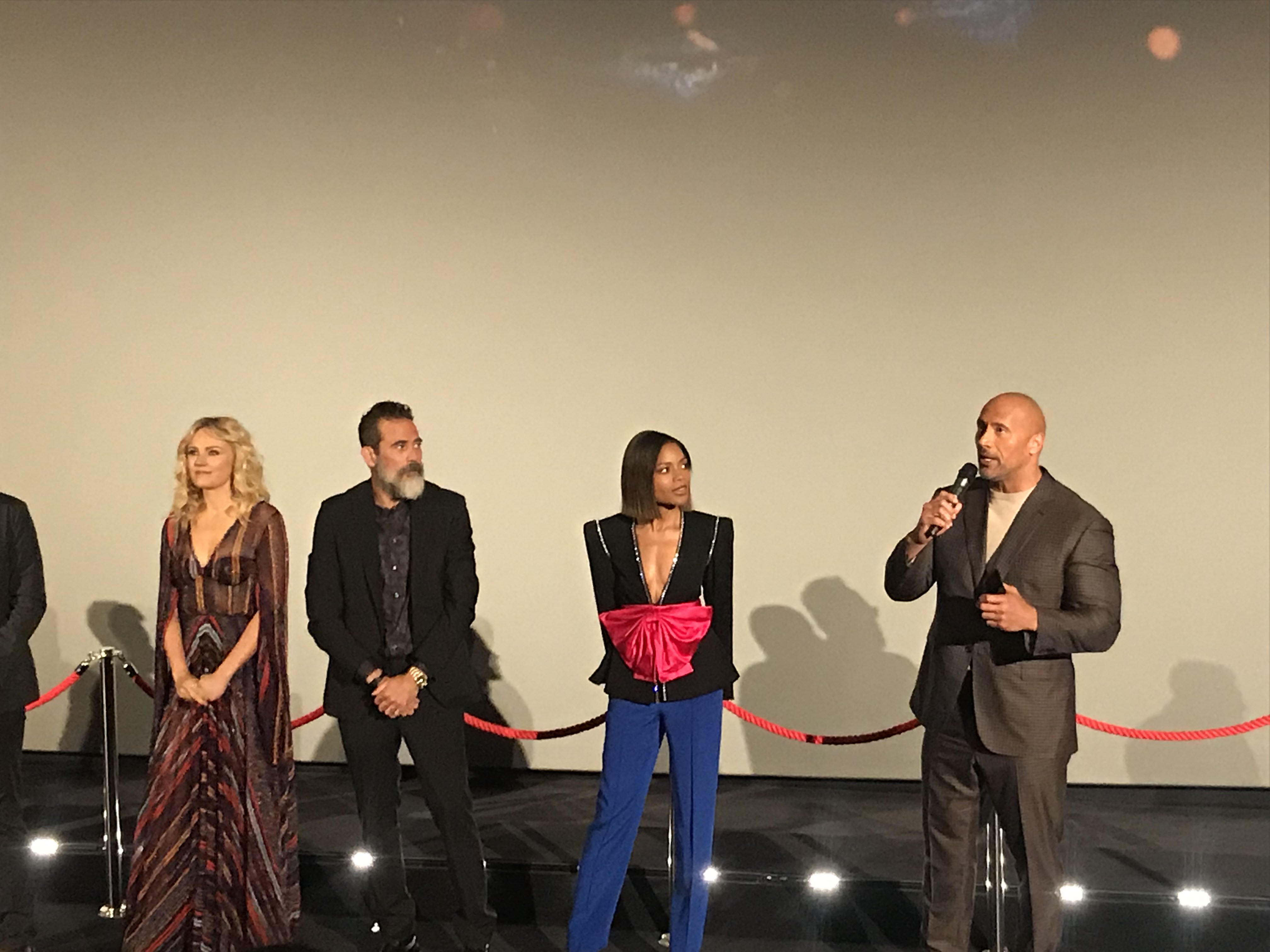 I know this experience has made me even more excited for the DVD launch. I always feel very lucky to work on Warner's New Releases, but I know Rampage will now be a particularly special one for me. During the premiere I had a chance to see all the different artwork and some standees that I am sure we will be incorporating in a theatrical way in store. I was also able to see how everyone reacted to The Rock and the film itself, which gave me a lot of inspiration on how we can execute the best launch possible for Warner.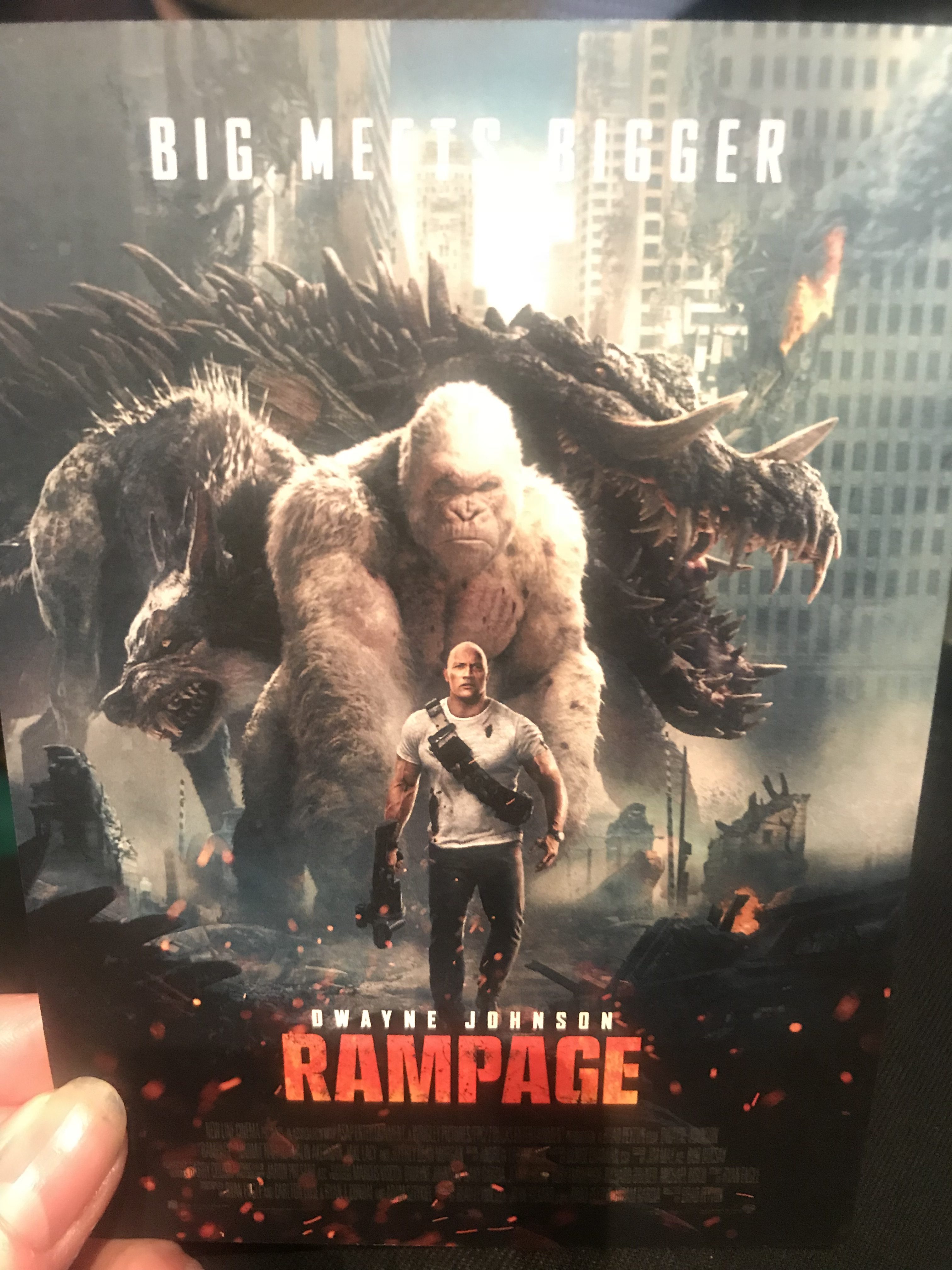 The film itself was exactly what I expected, a lot of fun. When you thought things couldn't get any bigger, they did, and the whole atmosphere was fantastic. There are some great one liners in the film, and as long as you don't go into it expecting a serious Monster Movie, then you will have a great time. I would highly recommend purchasing the DVD when it launches in stores soon, as it's a film that can be enjoyed by the whole family.
Client Services Manager