My second visit in consecutive years to Brand Licensing Europe proved to be an even more engaging, enlightening and valuable day, building on our already solid foundation within the Consumer Products category.
It started with encounters and photo opportunities with some of my favourite characters, The Minions, The Trolls and then The Smurfs; could it get much better? Let's see!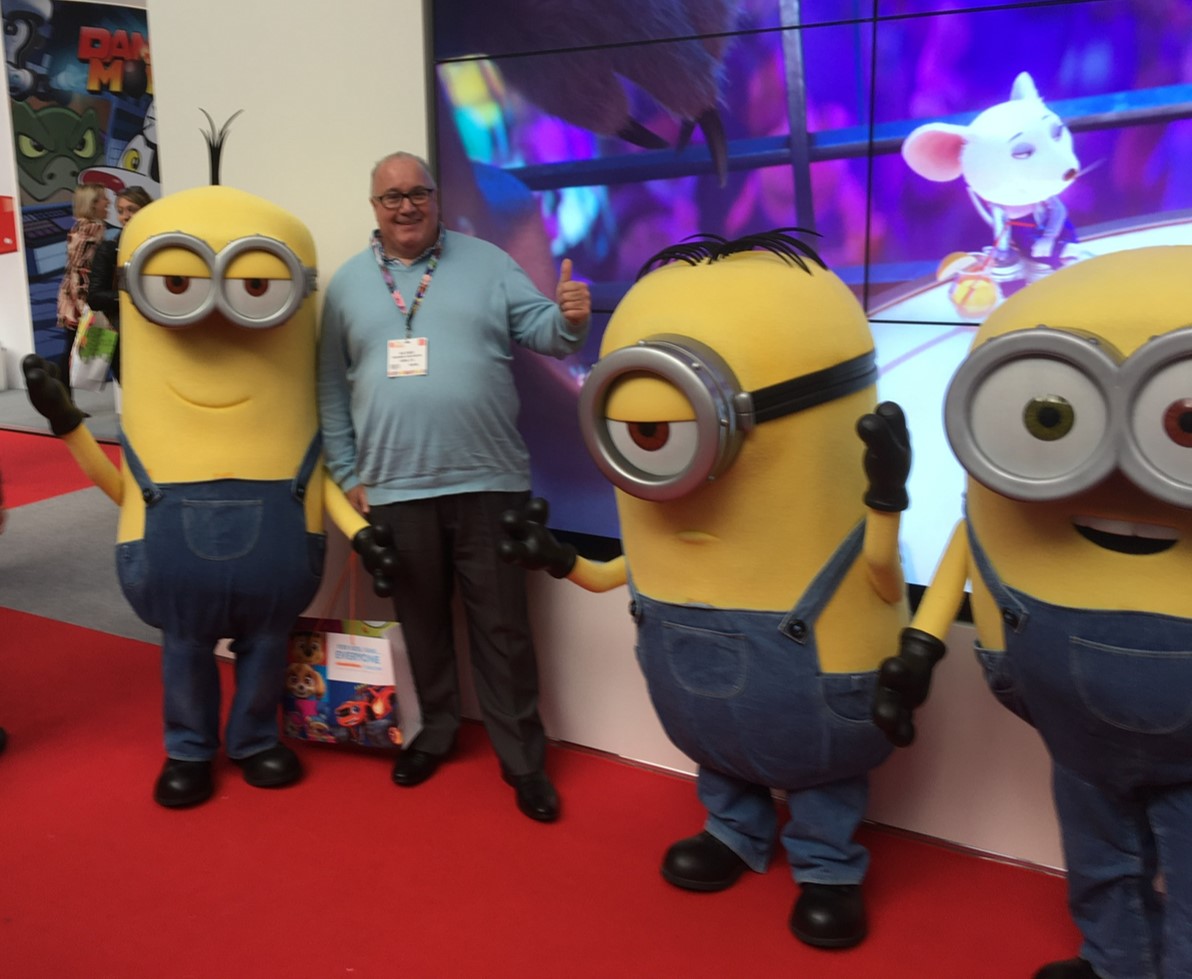 My primary reason for visiting the show was to meet up with key contacts within the industry; explore limitless opportunities and discover new avenues to investigate. We had an excellent meeting with Chris Colley from Warner Bros. Consumer Products, discussing the exciting product ranges for late 2016 through to the end of December 2017, including #LEGOBatman, #WonderWoman, #DCSuperHeroGirls and not forgetting #FantasticBeasts and where to find them!
Together with key partners within the Consumer Products category, we're currently working on the development of a product management and sales tool designed to support data analysis and SKU (Stock Keeping Unit) movement & availability tracking, through ePOS (electronic Point of Sale) data. Our meetings and conversations today have helped us move this product service offering one stage closer to implementation.
A very long day with an amazing 300 plus exhibitors, 'Bringing in excess of 2,500 Brands to Life' all under one roof; over 300 stands and engagement centres from leading brands and franchises within the 'Character & Entertainment' zone, over 60 stalls and kiosks represented within the 'Brands & Lifestyle' zone and circa 30 in the zone from the world of 'Art, Design and Image'.
So could it get much better? Yes, more photo opportunities with some favourites; Bugs Bunny and the big dog himself; Scooby-Doo; and if that was not enough, I bumped into three of my DC Super Hero's; Batman, Wonder Woman and Superman.
A great day and a very beneficial and worthwhile visit; an Expo you must visit if you want to know more about brand licensing and opportunities to experience the brands and licensees first hand. Pop the 2017 dates in your diary today.
23rd – 25th May 2017 – Las Vegas Licensing Expo 2017 (Mandalay Bay Convention Centre)
10th – 12th Oct 2017 – London Brand Licensing Europe 2017 (Olympia, London)
Ian Stacey
Client Services Director
#BLE2016