ERA Yearbook
Often "the rise of digital" can be portrayed as a threatening dark cloud over physical product. It is important to recognise however, the way that considerable digital growth can work alongside physical to build the industry and is still powerful on its own. Physical stores have something that no online retailer can offer and that's the opportunity to have a real experience and interaction, actually bringing the box office to the shopfloor…In this industry we have fantastic content and assets to enable engagement with the consumer if we can only interrupt their shopping journey long enough to drive an impulse purchase on something they want rather than need. As people become more focused on sharing their lives on the internet via Instagram and Twitter they are always looking for photo opportunities to share experiences and moments with their friends and the retail environment coupled with instore field marketing, gives the ideal platform to allow this and I'm sure 2018 will deliver more photo opportunity POS or digital backdrops to give customers the 'Instagram-able' content.
In 2017 we saw several instances where Asda specifically have treated their customers to an opportunity to get immersed in the fantastic product this industry has to offer. Here are some of the best bits we have been involved in bringing to life in stores.
Fantastic Beasts Event kit – a theatrical standee featuring five of the titles main characters – Kowlaski, Queenie, newt, Tina and Gnarlack – along with some of the eponymous Fantastic Beasts. This was then complimented by use of smaller standees placed around the store with our instore field marketing, offering plenty of opportunity for the customer to be reminded about the release and pick up their copy before they leave.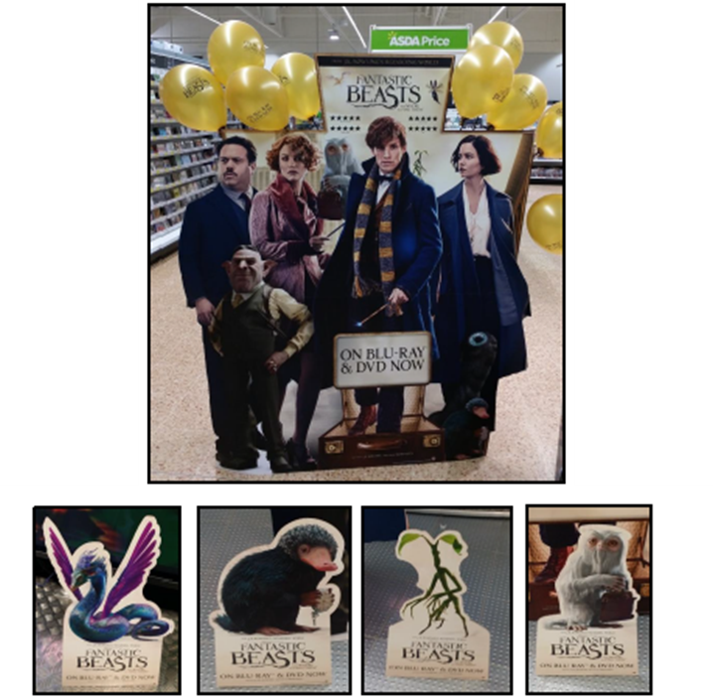 La La Land – had some really bright and fun POS with a fantastic event unit which held stock and the photo op standee meant customers could dance with Ryan Gosling – who wouldn't want that?
Beauty and the Beast brought an actual ballroom to the shopfloor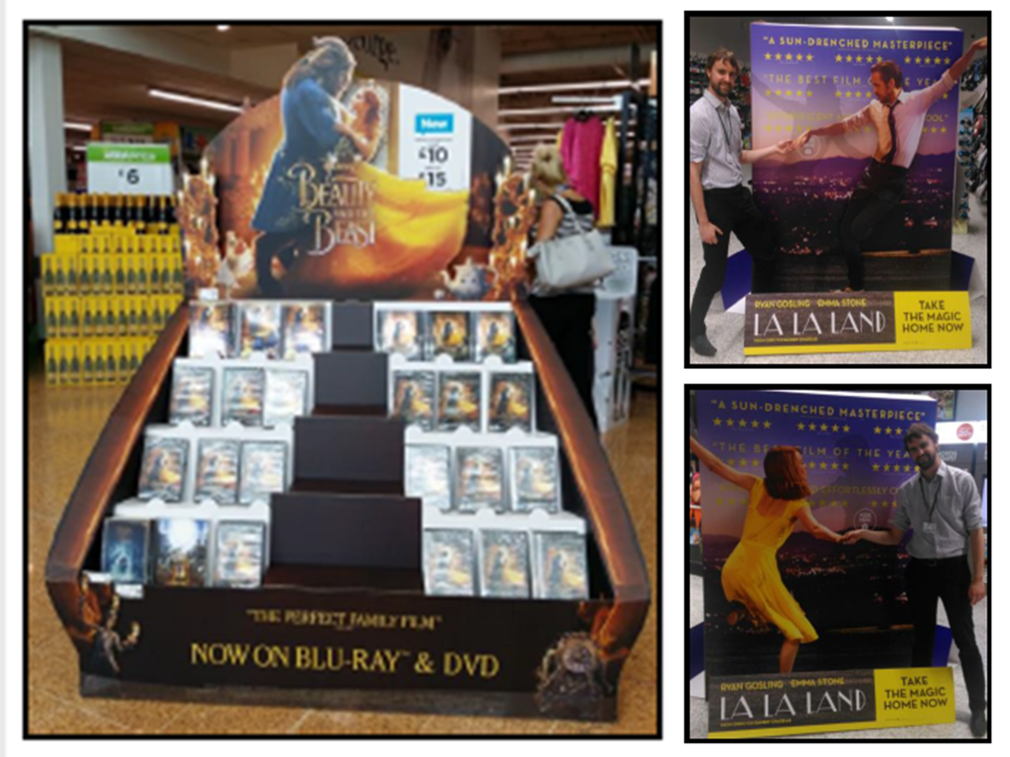 Lego Batman Movie – some great photo ops to draw in the kids and create some pester power. It was so bright and colourful it couldn't be missed!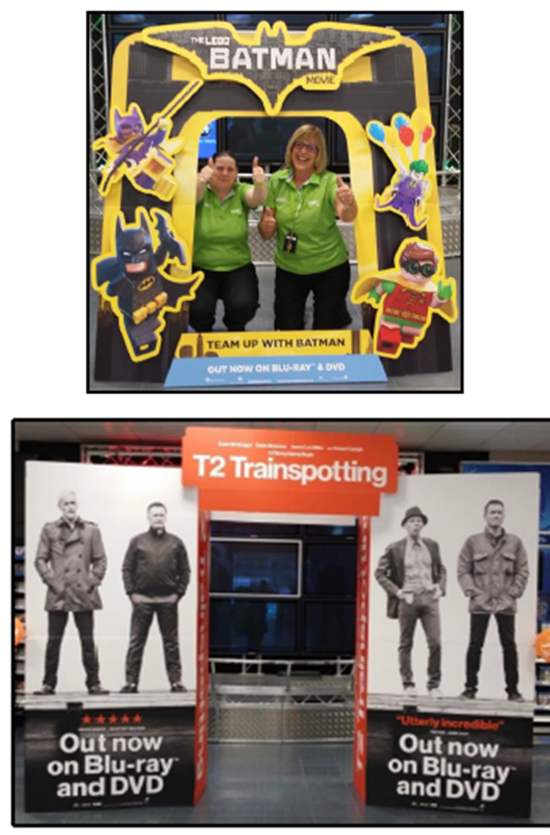 T2 Trainspotting – customers couldn't miss the archways in stores making a big bold impact
Hanging out with Spiderman in store for a great photo opportunity for customers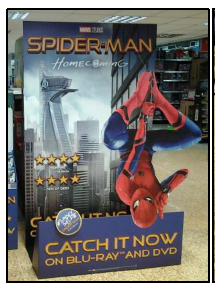 However our favourite unit of the year goes to the Sing unit which had LED flashing lights and a movement activated sound chip which played voices from the movie when customers walked past. This is a great example of trying to bring the magic of the box office home to customers and remind them how engaging and exciting product can be with content from the title.

The Asda Foyer Tower is also a firm favourite of ours for showcasing new product – its well-executed week on week, its fresh every week, and most importantly its in the front of the store to maximise the new product on it. It's a standout piece of kit, whilst simplistic in nature (as some of the best things are) its eye catching and getting weekly support from our Field Merchandisers means it looks fresh and appealing to the customer and is placed somewhere they cant miss when they walk into the store.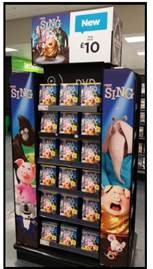 Would your product benefit from our instore field marketing services? Get in contact to talk about your needs.
Client Services Controller