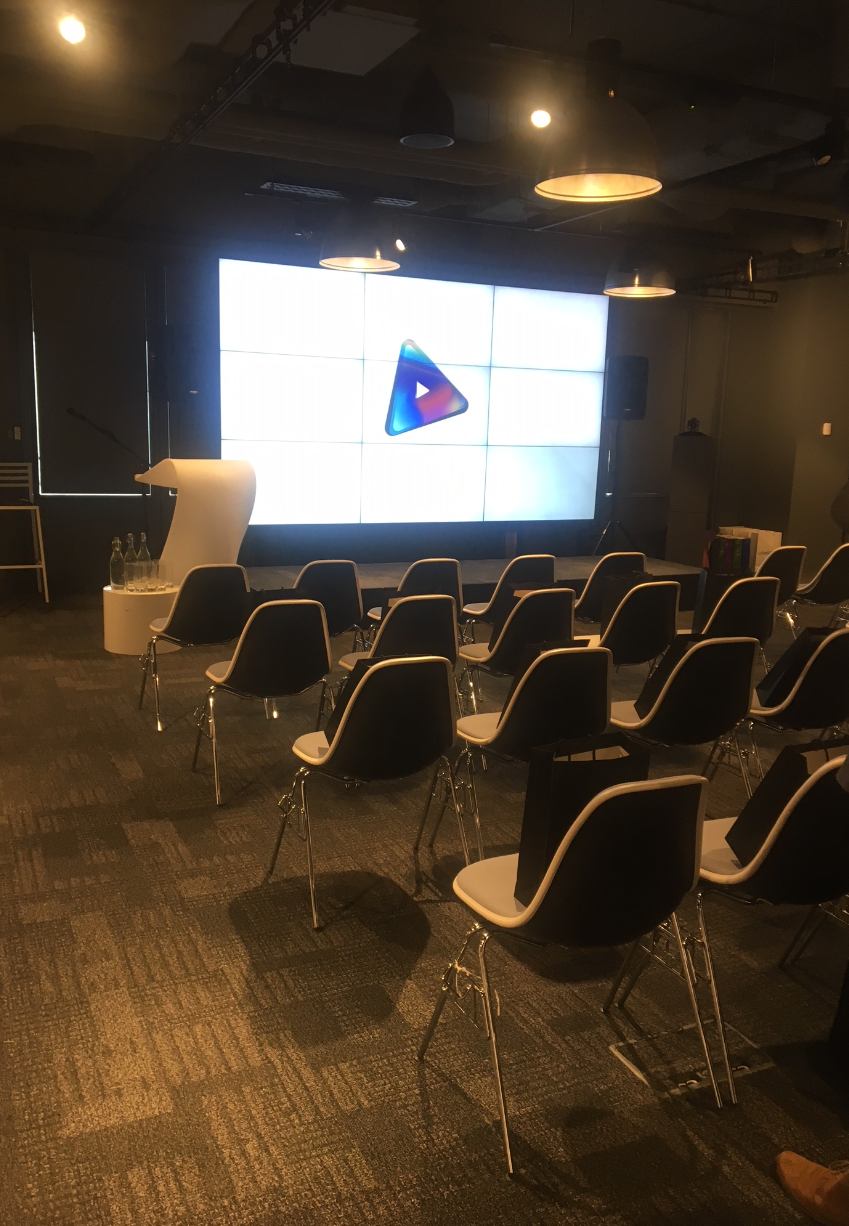 I recently had the chance to take part in the BASE Education and Innovation Day and I want to share with you what I learnt and took away from a day that was filled with thought provoking material and well put together insights.
The British Association for Screen Entertainment (BASE), exists to champion growth across the home entertainment market. eXPD8 and all our home entertainment clients are members of BASE and therefore we get invited to take part and enjoy many of the BASE events to help define and lead the future of the industry.
The Education and Innovation Day was a hands-on programme to help delegates tap into new ways of thinking and access innovation from other industries that may help us solve challenges we face in our own world. The day was led by Mark Earls, an award winning writer and consultant on marketing, communications and behaviour change. Mark focused our attention on the principles from his book Copy Copy Copy – which in essence is around identifying the challenge you have, spotting what other industries have had a similar experience/challenge and then using their learning to drive change. It's a great theory to help you realise that we don't all have to be original and adapting someone else's ideas is probably the best way to find a robust solution. For example, even Beyonce isn't as original as you might think – she took an idea and then made it better, and if you want to know why click this link…
The first part of the day was a showcase of varied speakers from numerous industries telling us what issues they have encountered and how they solved them. All these speakers gave us some real food for thought and we each wrote up on coloured cards the bits we took away to remember from each speaker to then help us later in day.
First up we had Rachel Eyre, Head of Future Brands at Sainsbury's who talked to us about driving distinctiveness and what Sainsbury's plan to do to create a better shopping environment for their customers and supporting new brands emerging into their stores who can help drive that point of difference. She talked around the challenges faced by retailers as people are no longer as loyal to a supermarket as they were historically, so in order to keep giving their shoppers reason to visit the stores they have to do something and offer something different and distinctive.
We then heard from Sarah Marshall, Head Of Audience Growth at Vogue International who spoke about how Vogue has adapted itself to become conversant on the digital platforms and therefore reaching a newer Vogue audience. She told us about something that Anna Wintour; the most recognisable editor at Vogue said 'timing is key – too early and no one understands and too late and its forgotten.' She remarked on the importance of creating a community online and how people want to feel personally part of something and that's what her team at Vogue have done successfully.
Next up was Paul McCrudden who is the Head of Twitter Live.  Paul told us about the speed at which Twitter moves and that there's a key 48 hour natural interest window – so again reinforcing the need to be current and get the timing right! He also took us through several case studies of where Twitter have reached out to audiences in really innovative ways to capture their focus and get them to engage.
We then had Al Anstey, former CEO of Al Jazeera America. He told us about how he was faced with a negative reputation and the approach he took to challenge the number of assumptions and change the opinion and drive audience growth.
Our final speaker on the morning was Sam Reid, Founder of Think Sprint. Sam offered us some great tools in how to  make your idea come to life and the steps to consider to ensure you have considered all the possible blockers in order to deliver a stronger plan.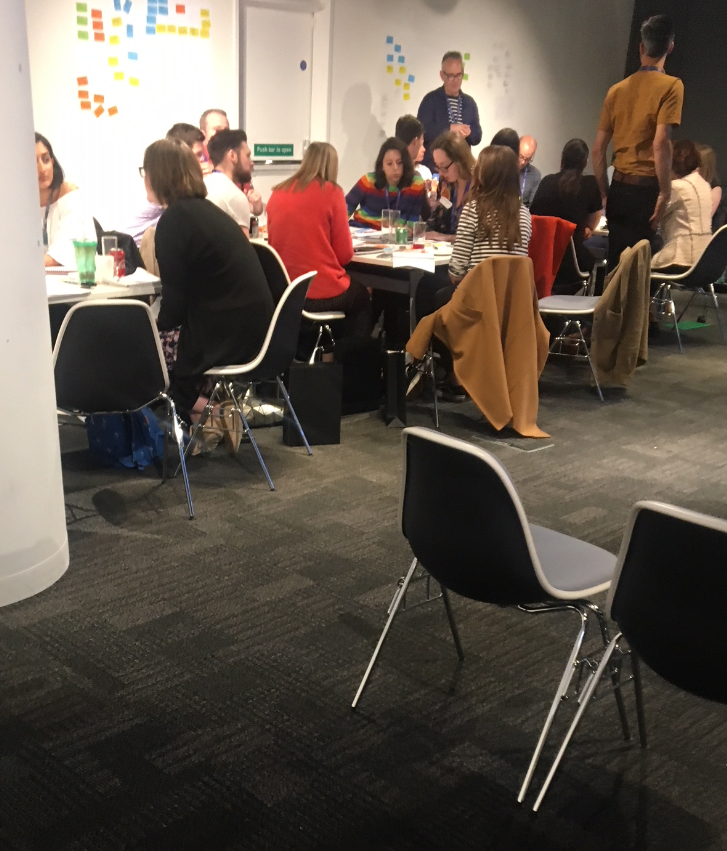 So after all those speakers and putting all our coloured take away cards on the wall it was time for lunch and to consider our afternoon team activity. We were put into groups and each group had a key industry focus area or challenge to solve by the end of the day. The group I was in was focused around 'delivering in store success' – very appropriate content for eXPD8! There were other groups looking at how we best execute 4K into the market, driving digital transactions and how to get breakthrough talent into the workplace. Our group was put to work to consider what our challenge is and then consider what other industries have had similar challenges. We chose to focus on the cosmetics / beauty industry who like us have to display their product on grocery shelving and also a lot of SKUs within the category. We took inspiration from this and tried to utilise the Copy Copy Copy approach from great things we've all seen and experienced when out in retail ourselves to come up with a proposal.
We then presented our group 'solution' to the BASE panel and the rest of the delegates and I'm delighted to say that our team won and our ideas will get shared with the BASE council for further consideration!
Well done BASE for a great day that has given me some great tools to take away back into my day job. Looking forward to the next event – the BASE Awards on the 7th June.
Client Services Controller