I have been asked this question on multiple occasions, and to be honest, I didn't choose Merchandising as a career. I first found merchandising as a temp job out of college, I starting working in the Central Office and going out into the Field to help when required. Once you know what it is, and how much it means to our entire retail landscape, you can't miss it!
My role within eXPD8 is as a Client Service Manager and I am lucky enough to work for Warner Bros. studio. There are 5 of us within The Warner team at eXPD8 head office and we ensure that the Field are prepared to deliver "Service excellence, first time, every time".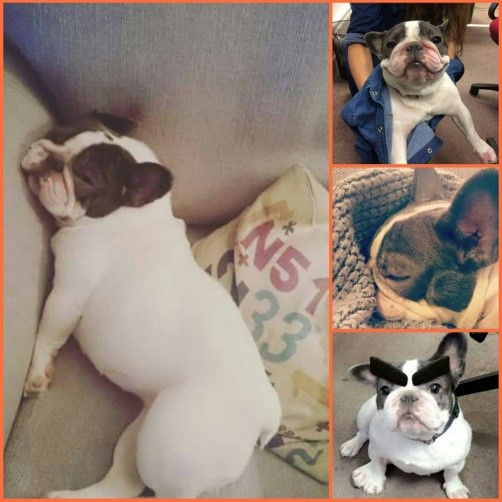 Flexible to suit your lifestyle and what you love
#Olivetheofficedog
We have Joe who looks after Catalogue campaigns and gets to work with the array of exciting titles throughout Warner's history. Lawrence who looks after New Release. 2017 has brought him some amazing titles and challenges with Wonder Woman, Dunkirk, Fantastic Beasts (and many more). Then there are Ellie and Matt who support by being the main point of call for merchandisers and preparing all briefing for the Field. We are all very lucky to have such a good team and amazing client
The First question that I ALWAYS about my role is "What is Merchandising"? An effective way to describe it is "Merchandising is the more glamorous side of retail", this is because you are the person responsible for helping consumers to decide which products to buy and help clients decide how they are displayed. I work for the Warner Team, but there are so many other products that we work with:
Candles
Sticky Tape
Watches
Personalised gifts
Card Games
Fashion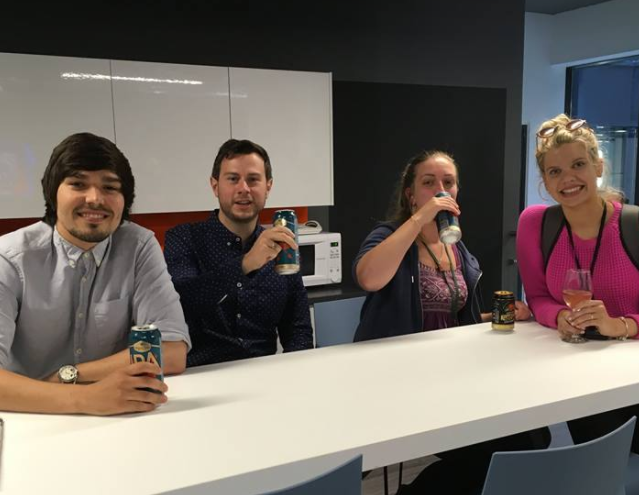 Building Relationships
#Officebar
We ensure that for all the amazing brands we work with, that their products are available for consumers and look fantastic when you walk into a store. Next time you walk into your local supermarket, have a stop and think, eXPD8 will have been there!
What it's really like Merchandising in the field.
Allyson Gooderham who is one our eXPD8's Regional Field Managers was kind enough to take the time out of her busy role to chat to me about how she started in Field Marketing, and why she loves it!
"When I left school, I had never heard of merchandising as a job and never thought the job that we do existed!
I was working in Wilkinson's in Bedford when the Hallmark Rep was going on maternity leave and she asked me if I knew anyone that would like to take it on. I said yes, I would like to do it so I started working with Hallmark. and 25 years later, and several merchandising companies later, I am still involved in Merchandising.
Working as a merchandiser fits in well with family life as it's so flexible so it enables me to have the best of both worlds and enabled me to attend all the landmark moments that so many parents miss, such as sports day/xmas plays /parents evening etc.
25 years later I am now in a Regional Managers position that I am new to but now see the other side to merchandising and must plan the calls for staff that I am responsible for. Usually have a phone to my ear re arranging calls or clearing up any concern or ambiguity from a member of staff, attend meetings at head office and give input which enables us to plan going forward. Let's not forget the regular conference calls always a good way to see how my colleagues are getting on and hearing all about what's happening in retail.
Working with eXPD8 is a pleasure as there is always someone there to support you in your role. I know I depend on a helping hand from time to time
All those years ago, I could never have expected where I'd be and I am proud of being a RFM and the team I have."
Allyson Gooderham
Regional Field Manager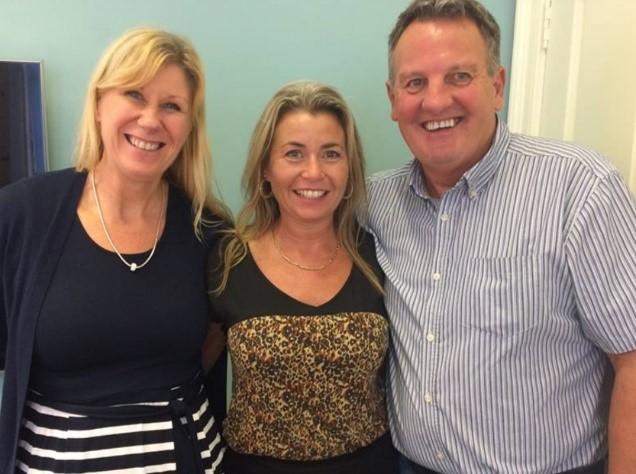 Zone Managers
#Dream Team
When thinking about merchandising and what it means to me and our field team, I started looking at different articles to help me describe it. One of the best summaries that I heard, that made me feel proud of my job, and what we do as a business was this article published in the Independent: "Merchandisers are the Brains behind shop floor".
So if I could summarise the top 3 things about working in Field Marketing they would be:
Flexibility
Building relationships
Being part of a team
Client Service Manager