Here at eXPD8, we are the experts when it comes to syndicated merchandising and one category that has benefitted from this approach is home entertainment via cross studio field marketing. Film studios that may have once viewed each other as competitors and favoured a dedicated service have taken notice and understand the need to change the way they invest in merchandising. Studios understand that working together can achieve cost efficiencies for all as well achieving increased sales and longevity for the category.
Home Entertainment Evolution
Entertainment in the home continues is to undergo an evolution. Consumers now have many more options, with streaming now dominating. Because of this increased competition, it is vital that the physical disc format looks as good as possible in store. Promotions need to be eye catching, stock should be available, at the right time, in the right place and correctly priced. eXPD8 have been working with major film studios since 2009, and over that time have built confidence and trust to create a syndication option that works for all parties. By leveraging the size and scale of the eXPD8 team and their increased knowledge of the entertainment category, they can ensure strong standards remain in store.
Cross Studio Approach
Retailers are putting more and more pressure on space in store and studios are often sharing the same fixtures or promotional FSDUs. This is where we can help, as eXPD8 offer the option to share the cost and time on calls to set these spaces up with what we refer to as "cross studio" syndicated calls.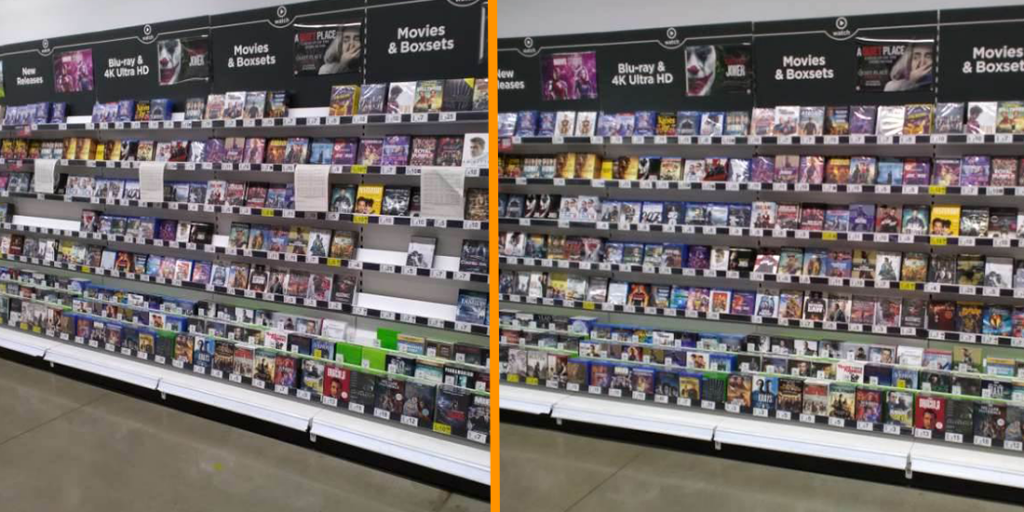 Our team of 2,800 field merchandisers are in the big 4 grocers every week. We are therefore in the position to offer coverage, flexibility and a very quick reaction time. We can often present opportunities to share calls when we know studios will be in the same space or stores. This in turn reduces travel time, reduces the cost of walking in POS, and calls can be made shorter or longer as required. Another huge benefit of syndicated calls for home entertainment is our ability to cover a much larger number of stores for "day one" set up of new release launches. Store staff often no longer have the time to prioritise stock replenishment, or the set up of promotions which can result in lost revenue for that crucial "day one". To ensure this is not the case our fully trained merchandisers will ensure:

• Displays are fully stocked
• Ensure pricing is correct and on display
• Build and site promotional POS
• Audit spaces as required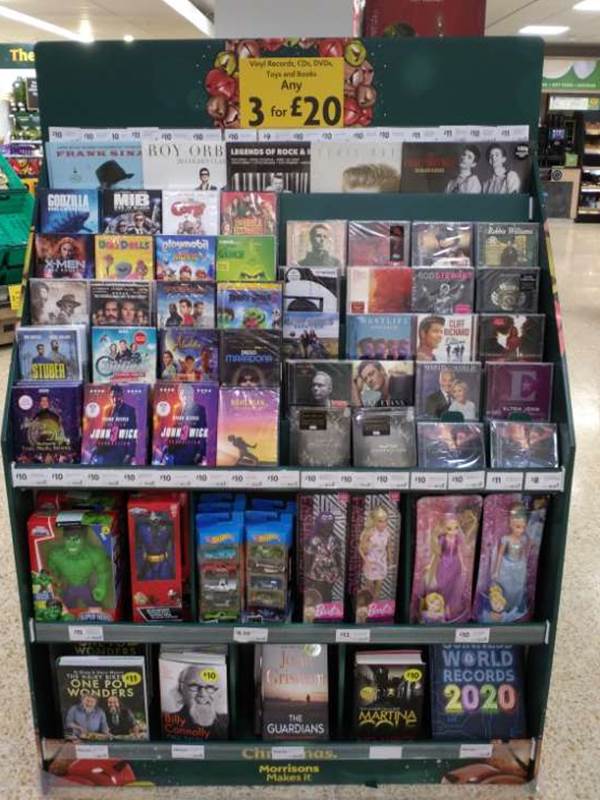 eXPD8 To The Rescue!
Very recently when the COVID-19 pandemic hit the UK, the "cross studio" approach proved a huge advantage to both the retailers and the studios. eXPD8 were able to mobilise quickly to support the home entertainment category at a time when the retailer store teams were focused solely on merchandising food. In conjunction with BASE (the British Association for Screen Entertainment) and the studios we co-ordinated more than 2000 "cross studio" calls. We were able to provide much needed help in store to make sure the category remained fully stocked and selling – putting out over 75,000 units of stock!
To read more about the benefits of Syndicated Field Marketing Solutions click the link here.
And if all of this sounds interesting, please get in touch here! We would love to hear from you and answer any questions you may have about our service offering.