"G'day mate. Throw another shrimp on the barbie.
No worries mate, she'll be right.
Fair crack of the whip."
Chances are you've heard most (if not all) of these sayings at some point. Maybe it was in a film or TV show, or maybe you've travelled to the great Southern land or your rellies (relatives) live down under. Either way, these sayings are quintessentially Australian. So why the lesson in Aussie phrases? Well here at eXPD8 we look to embrace diversity and value our team's life experiences and backgrounds. After all, it's what makes us who we are today!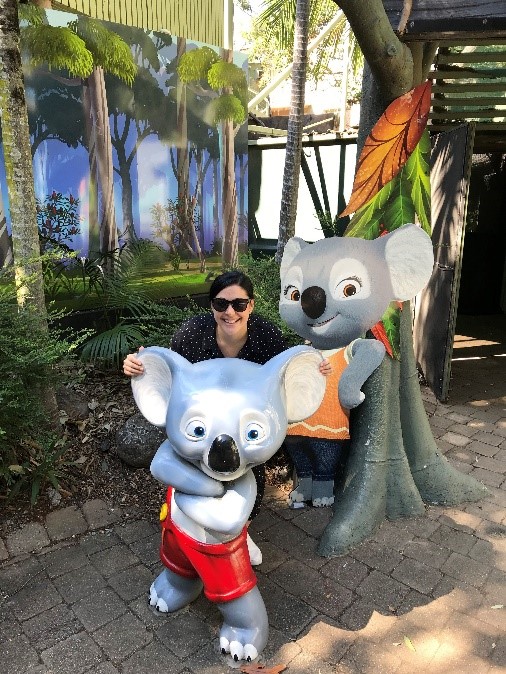 I'm Stef and I joined eXPD8 just over 12 months ago as a Client Services Controller. I'm originally from Australia and landed in the UK in 2016 after spending two years travelling through North America.
I first visited the UK during university holidays about 20 years ago but this time I was here to live, so I needed a flat and a job pronto! My journey at eXPD8 has been an interesting one – from learning what an ASDA is and getting a feel for field marketing, to navigating MERVE (our in-house system) and understanding my clients' needs, it's been challenging to say the least! Lucky for me though, eXPD8 have embraced my experiences and recognised the different skills and perspectives I can bring to the team.
A thorough induction program and 1 to 1 training with every department at eXPD8, helped to prepare me for the new world of field marketing. I utilised the wealth of knowledge the team has to offer and made sure I asked lots of questions.

Fast forward 12 months and I'm responsible for a team of three and get to work on some of the world's most recognised brands. The activity we plan and execute across the U.K. is first class and we assist our clients to ensure their POS campaigns generate the sales they want to achieve.
From taking the initial brief to selecting the right merchandisers, to visiting stores and providing data analysis and insight, we strive for service excellence, first time…every time! And I'm proud to say we do just that. So if you too are looking for a new challenge and want to work for a organisation that embraces diversity and represents some stellar brands, check out our vacancies page today. Or you can check out our social media pages for more info about Planet eXPD8 and what we have to offer. Bonza!
Client Services Controller