The last 12 months have been very significant for eXPD8 for many reasons – we've doubled the size of our business after taking over the merchandising services currently provided to Tesco by Oakwood Distribution, have become the only preferred field marketing provider and accredited partner across three of the UK's leading supermarkets, we've moved offices, grown both our field and Central Office teams and we've continued to provide excellent service to our varied clients. Phew, what a year!
With so much change occurring around us we understand it's important to continue creating a supportive and inclusive workplace culture, so when the opportunity popped up to attend the GroceryAid Diversity and Inclusion in Grocery conference, we jumped at the chance. And we weren't the only ones – with more than 800 of our Retail industry colleagues also attending. The full day conference offered a jam-packed itinerary including keynote speaker Karren Brady and networking and learning sessions, all aimed at offering insight into what more we can do in our workplaces to drive diversity and inclusion.
Tesco Chief Customer Officer Alessandra Bellini was the first speaker and she summed up the day perfectly: "Diversity and inclusion is everyone's business and we are delighted to be joining together as an industry to drive change. Creating a culture where everyone's welcome is central to any organisation and we want to encourage everyone to be themselves, whoever you are, wherever you work, and whatever you do, so you can reach your full potential."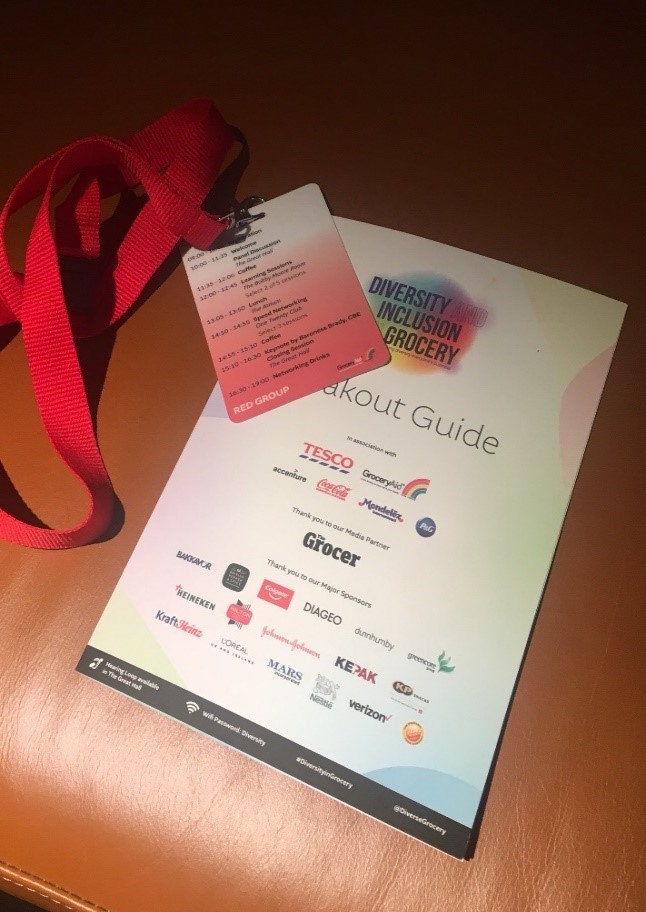 Listening to Alessandra as well as other industry representatives was a great opportunity to understand what challenges they have faced and how we can drive change not only at eXPD8, but in our industry. We were also able to share with others how our current initiatives (becoming a Disability Confident Leader, nominating mental health first aiders in Central Office, the Employee Representative Group etc.) have enhanced our culture and improved the workplace for our talented staff, but it also highlighted that there's room to do more.
If you're interested in doing more too, here's a few key recommendations:
Encourage your leadership teams to share their experiences about exclusion to open team communication and shared experience
Nominate an ambassador for Inclusion and Diversity to proactively look for new initiatives, networks to connect with etc.  
Create a training module focusing on your business diversity policy for new starters and current employees to read
When people leave your business ask them if they are leaving because they felt excluded or held back
Create a communication tool such as a discussion board or newsletter that addresses hot topics  
Attend external workshops, training and conferences that highlight Diversity and Inclusion
Participate in employee engagement surveys and share honest feedback 
Introduce mental health first aiders to assist employees
Organise an Employee Representative Group (ERG) to discuss updates, issues etc.
Look for ways to minimise the gender pay gap
Keynote speaker Karren Brady had great recommendations too including utilising collaboration, positivity and diversity of experience and opinions to create an inclusive culture where employees want to come to work each day. She encouraged businesses to ensure internal departments understand what all others do in order to drive efficiencies as a group and drive employees to work towards the same goals.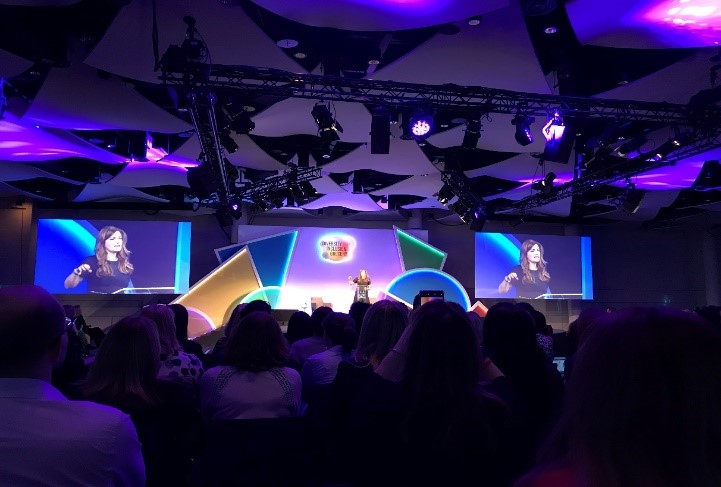 The GroceryAid Diversity and Inclusion in Grocery conference was a great opportunity to celebrate the great things we do here at eXPD8 but also to reflect on what else we can do for our talented workforce, whether it be in Central Office or in the Field. If you have any innovative ideas why not get in touch with your line manager today or visit the People and Inclusion page on our website. And if you're one of our clients or would just like to know more about our culture and all things eXPD8, check out how we work here or Planet eXPD8 today!
Stef Tripi
Client Services Controller