eDUK8 Learning Management System is our 24/7 web-based online learning platform that we use to support our colleagues with enhancing their current skill set. Whether it's improving personal skills or undertaking learning that's directly tailored to the job in mind, eDUK8 covers it all.  And the online system allows our remote field team to access the platform at any time, where ever they are, whenever they want.
We pride ourselves in delivering service excellence, first time… every time so having a clear training plan enables our people to do the  job to the best of their ability which leads to better results for our clients – a win-win situation! eDUK8 even enables us to create bespoke training modules that clients can use to engage and educate our field team on the brief at hand.
We are always looking for bigger and better ways to improve eDUK8 so we jumped at the chance of attending the latest Learning Pool event last week.
On Wednesday 19th April, Mo and I ventured over the bridge to attend our first Learning Pool Live event in Cardiff. It was an extremely successful day and we left with many ideas for the future of eDUK8 and felt like we officially joined the Learning Pool community.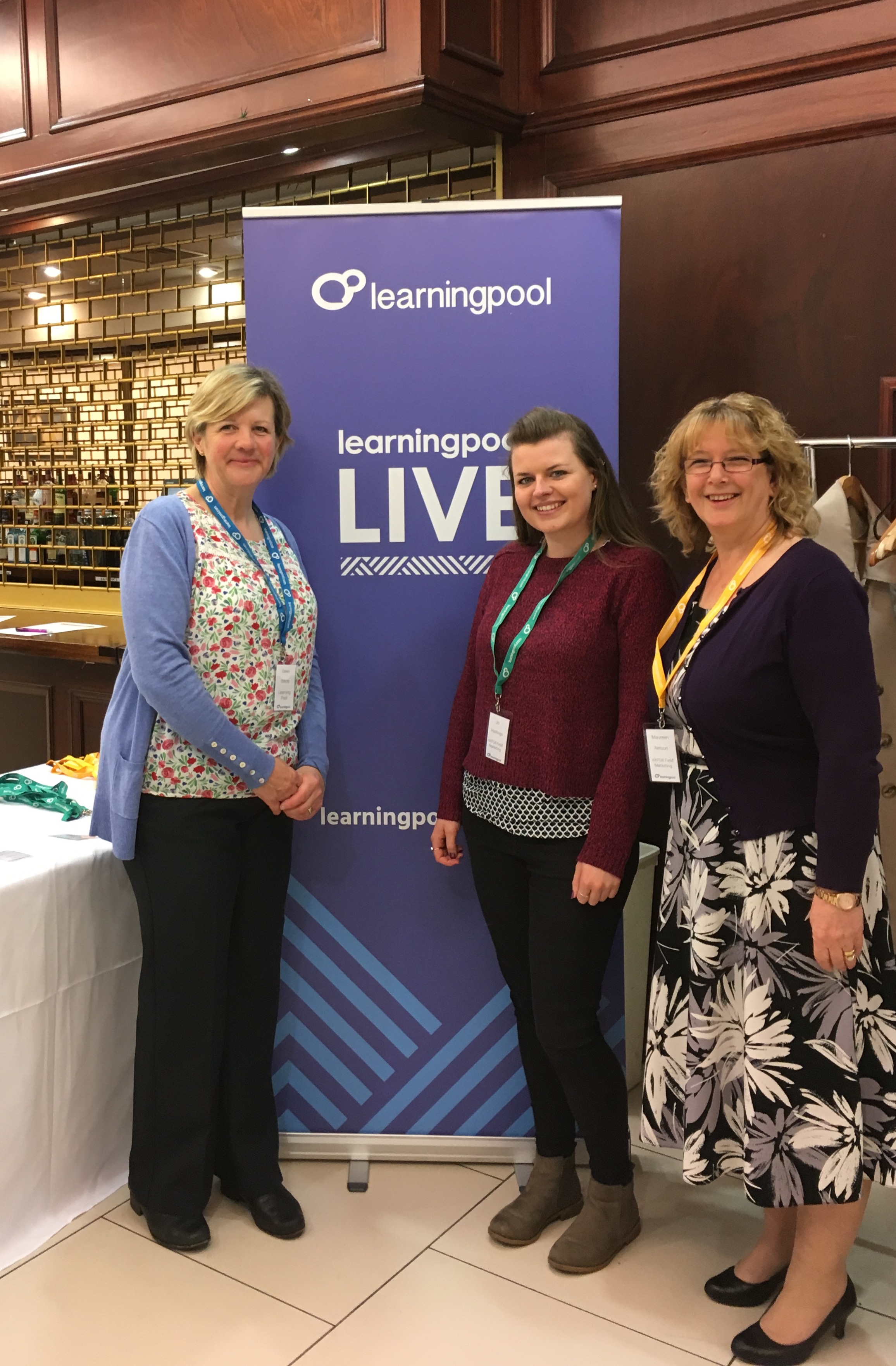 We started the day networking with other companies and discussing how they use the online resource to see what learnings we could take back with us.  In true community spirit, we bounced ideas off each other and helped figure out how everyone could make certain ideas work for their own companies.
I'm proud to work for a company who really invest in their people and support them with training and development needs in a way that is accessible and manageable. If you are interested in joining a field marketing company that's both progressive and caring, where you would be well rewarded and cared for, then eXPD8 could be just what you have been looking for.
Jo Hastings
LMS Training Administrator