At eXPD8, we're really excited about The Batman new release this year, which reviewers are already saying is a fantastic film. Having watched the trailer with Robert Pattinson, I can say it looks like a very dark and gritty offering, reflective of previous DC films, and at a personal level I cannot wait to see it in the cinema. And at eXPD8 we're not just excited about last week's theatrical release, but the DVD new release launch day which will come later on in the year.
As ever, we're preparing as early as possible. For the launch itself, we look at Day One implementation, which means making sure that the stock is on the shop floor on the day, ready and available for the customer. And while the Dark Knight might prefer the shadows, eXPD8 is all about visibility, so we walk in POS such as FSDUs, to make sure customers know that the DVD has been released and are able to access those items in store.
Later in the day, we'll make sure that we send out as many spares as we can for any damaged units or anything that needs replacing. We'll also make the studio and retailers aware when stock levels are low, to make sure that we're getting as many sales as possible during the first week of a launch. And of course, we'll be tracking all of this data in near real-time.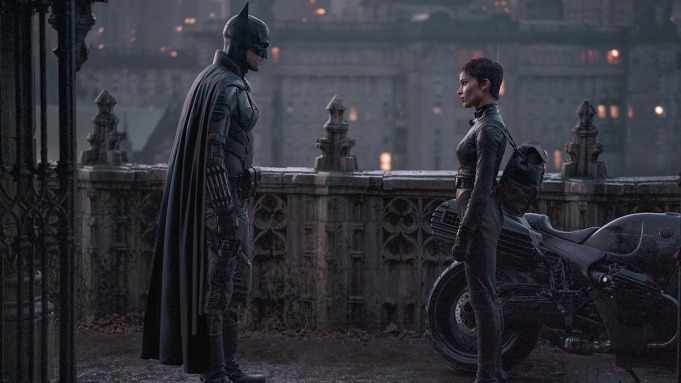 The 'Drafting' Mechanism in Entertainment
At eXPD8, we've worked with Warner Bros. on many DC titles over the years and have previously implemented lots of interesting POS leading up to massive new release launches in store. This year, we're going to be working on what we call 'drafting' which happens during a theatrical window. Drafting is when you look at old stock and old catalogue stock to make sure it's available in store.
For instance, with DC, we'll be focusing on old Batman films and other DC titles, such as Aquaman, Wonder Woman and Joker. When the launch of a new film comes out, such as The Batman, the appetite grows for all these old DC titles. Therefore, we need to make sure not only that they're available, but that they are being advertised to consumers.
At Warner, they make sure this drafting window is covered, and make sure that all of the titles have availability and space in store. This year, we'll be implementing POS such as FSDUs and Headers that go on fixtures, such as Towers. This way, we ensure availability is strong, so consumers will be snapping up those old DC titles during this time period.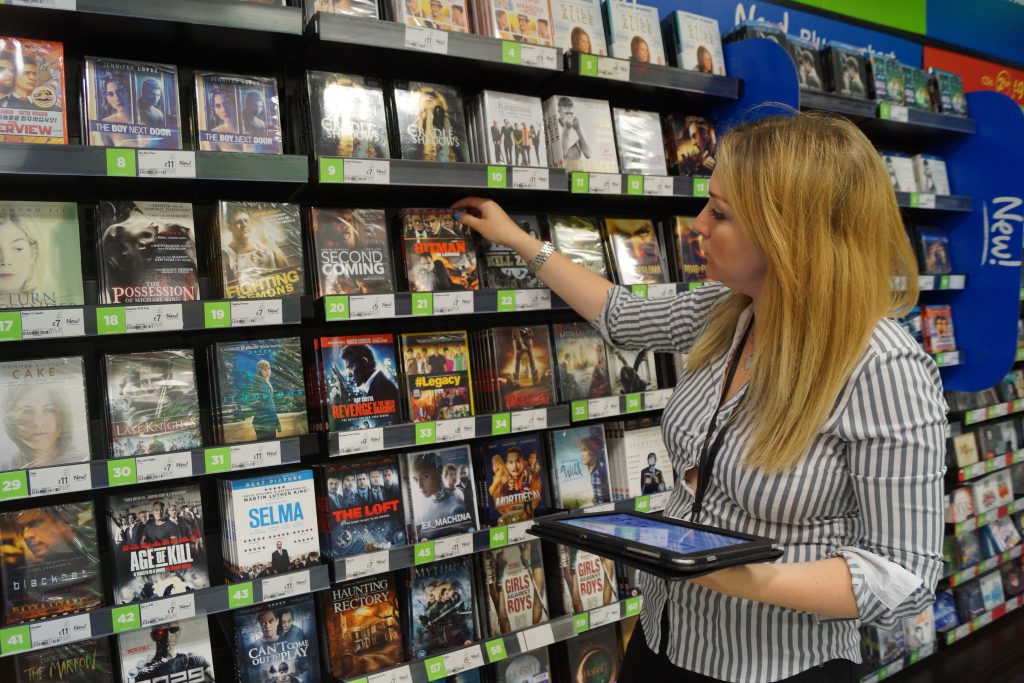 Using a Range of Display Techniques
In previous years, we've implemented O-rings in store. O-rings are the cases that go over the top of DVDs that are already out at retail level. These O-rings provide a different look and feel to the title that you already know. And they grab the consumer's eye when they walk into store, which is a big part of driving the sale. It's also a good way of building collectibles around a DVD new release.
This is something that we've worked with in the past with DC titles and DC drafting. This year, we're excited to see what we'll be working on and how The Batman is going to be promoted in stores. The likelihood is the caped crusader will be swooping in with something highly engaging for customers, in order to maximise sales for DC.
Magical Entertainment Releases in Store
On the 8th of April this year Fantastic Beasts: The Secrets of Dumbledore also comes out theatrically. To reiterate, during a theatrical window is when in store products need to be available and front-of-mind for the consumer, so at eXPD8, this is something we're going to be working on really closely with Warner Bros to make sure is implemented.
We're really excited about this activity and are hoping there's going to be lots of different types of POS for us to be working with, which from the title alone is bound to be engaging. And of course, for the Harry Potter franchise, this is a huge window to grab sales for Warner. It's important, not just for Day One, for the product to remain on the shop floor, but throughout this theatrical window itself; as mentioned, this is where many sales will occur for our blockbusters in 2022.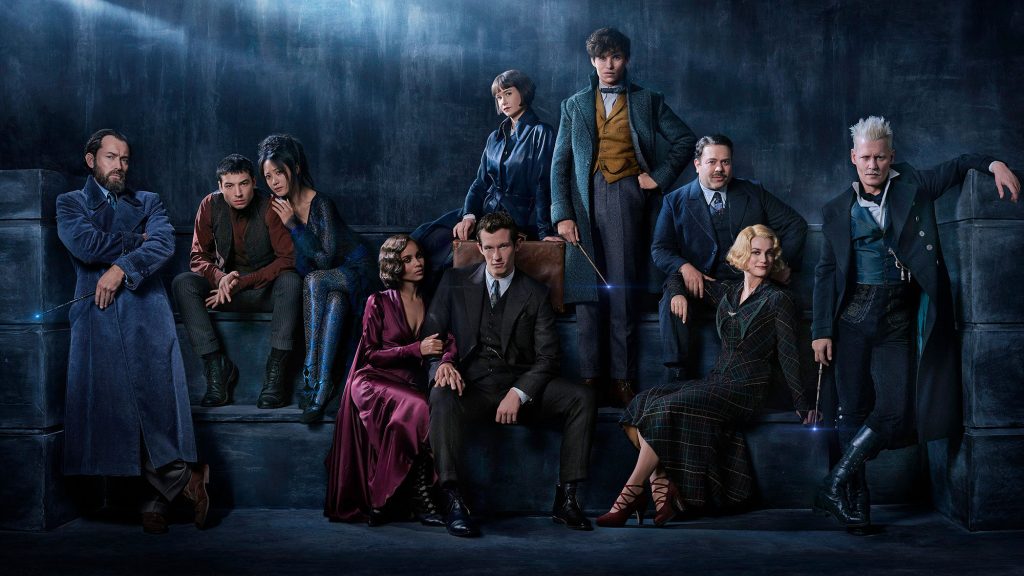 Maintaining Consistent Visibility and Availability
When working with the film studios at eXPD8, most people think about DVD new release, but one of the main things that we work on is catalogue titles. Catalogue titles, or titles that are considered older than titles that are in their theatrical or DVD new release window. Catalogue titles are the things that we merchandise, week in and week out, counting the merchandise and making sure it is consistently available from the consumer.
At different times of year, different titles will have more prominent space in store; for instance, if it's award season as is currently the case, you're going to see more titles or more DVDs that have won awards or will be nominated for this year's award season. And soon we'll be approaching Easter, where you'll be seeing more children's related titles, maybe some more Bugs Bunny and Scooby Doo out on the shop floor. Or for instance, when you're in store during the Back to School season, you may see more Harry Potter or DC titles again, due to the shopping window for parents.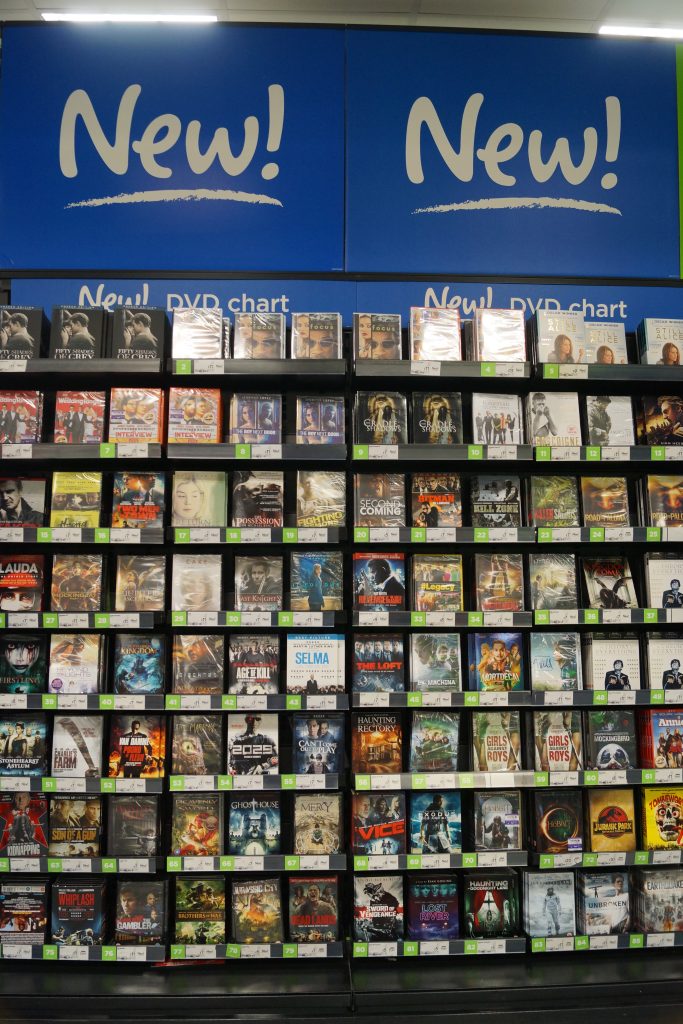 Planning Ahead is the Key to Success
Our studios need to negotiate this space early and brief us in on exactly what we can do to support. Our merchandising team all across the country will then be out in the field, making sure that those film titles are on the shop floor as early as possible from when the catalogue window starts. Each of these windows might last for weeks. The award season, for instance, can be about a month long with the BAFTAs and Oscars coming up and the Brits having happened last month, so the cycles can often overlap and maximising the opportunity is key, something eXPD8 have decades of experience in.
At eXPD8, we look forward to these different times that come each year, and plan ahead accordingly, as each season can provide different opportunities for our clients. If you are interested in working with us to maximise visibility, availability and drive sales for your Entertainment products an DVD new release, please get in touch on hello@expd8.co.uk and a member of the team will be happy to discuss your bespoke options.