Client Services and Fulfillment Experts striving for success on shop floor and efficiency in merchandising visits!
Over the years at eXPD8 we have trialed and tested various "walk in" vs "direct to store" deliveries during our implementation set ups – throughout this time we have found that compliance can result at almost 21% higher when an FSDU or CDU is walked into store by a merchandiser rather than sent through the typical direct to store channels. The "walking in" method reduces the following:
Chance of unit getting lost in store – especially in a busy period like Q4!

Chance of unit not arriving to store on time/staggered deliveries

Difficulty in differentiating one delivery from another (little or no control over labelling and packaging)

Multiple elements sent to store separately from multiple couriers – making locating them in store complicated and time consuming (meaning more time looking for POS and less time merchandising product on shelf!)

Taking up excess space in the warehouse when space is at a premium in store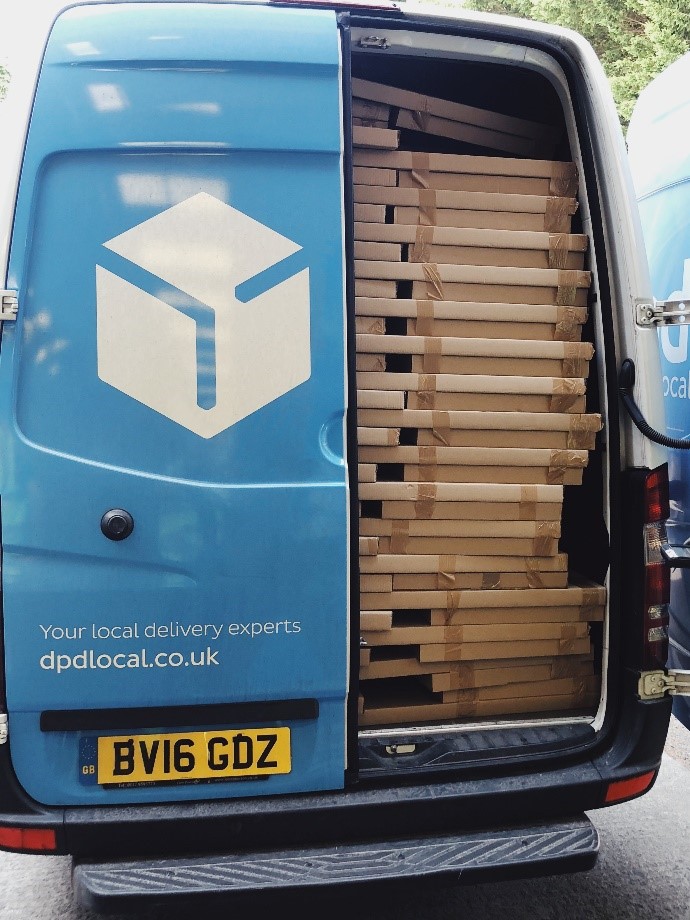 Our eXPD8 Central Office, based in Bristol is our hub for everything that we do – from Client Services, to Finance, to HR to Reporting and Insight. To make our "walk in" offering a reality we call upon our trusted Fulfillment Partners – Allegro Logistics based on the outskirts of Bristol. eXPD8 and Allegro Logistics work together to ensure our clients' POS arrive safe and sound to merchandisers home addresses prior to launch to increase compliance and maximise call time on launch day, aiming for 100% implementation results through walking in point of sale to store. With eXPD8's proven critical path and project management planning and Allegro Logistics warehouse and state of the art inventory management and booking in systems, we are a dream team to ensure great results. To make our clients' implementation dreams a reality, the two teams work together to achieve the very best possible. Here's how we do it:
Weekly surgeries held at eXPD8 Central Office – this offers both parties to converse about upcoming fulfillment needs. Generally book in/ask questions and ensure everyone is on the same page.

At the start of planning an activity – eXPD8 have a bespoke booking in template to book in items on Allegro Logistics website and inform the company on the date/quantity/SKUs and pallets that are being delivered. This is then responded to by Allegro Logistics within a matter of hours – eXPD8 are then replied to with an Advanced Shipping Notification (ASN) which can be labelled to the front of the delivery for easy recognition and scanning in on delivery.

When the items arrive into Allegro Logistics – there is no waiting around, no wondering and no mystery. Allegro contact eXPD8 instantly with images of the delivery and an accurate count – ensuring the Client Services Team know exactly what has been delivered and allowing them to check and confirm all is as expected.

eXPD8 provide Allegro Logistics with a mailing list a delivery label – 1 week from launch. Allegro Logistics then turn this into address labels and stick a bespoke delivery label to the front of every package. The delivery label is great for in store implementation as it tells the merchandiser which call, client and where the unit needs to go exactly in store – this making the package much more easily identifiable than a direct to store approach.

After the mailing list and delivery label is with Allegro the real magic happens – the fulfillment team are then hard at work sending out all packages via courier (sometimes up to 1000+ parcels within a day!). In the meantime the eXPD8 team load "complete at home" calls to all of our merchandisers – this is then completed by our team on their tablet devices so that we know exactly who has received parcels and when. Alongside the PODs (Proof of Deliveries) that Allegro provide prior to launch this is a fail safe option to know that everything has arrived safe and sound. We not only have a POD but commitment from our merchandisers that they specifically have received that point of sale.

When launch day comes for our client it is all go, go, go! Our merchandisers bundle their POS into their cars and take to store alongside their tablet. After the merchandiser has signed into store and read their brief they are ready to implement the point of sale and fill with the stock delivered to store. Any time the merchandiser may have spent trying to locate POS is omitted and we can spend more time getting stock on shelf and driving sales than searching a busy warehouse!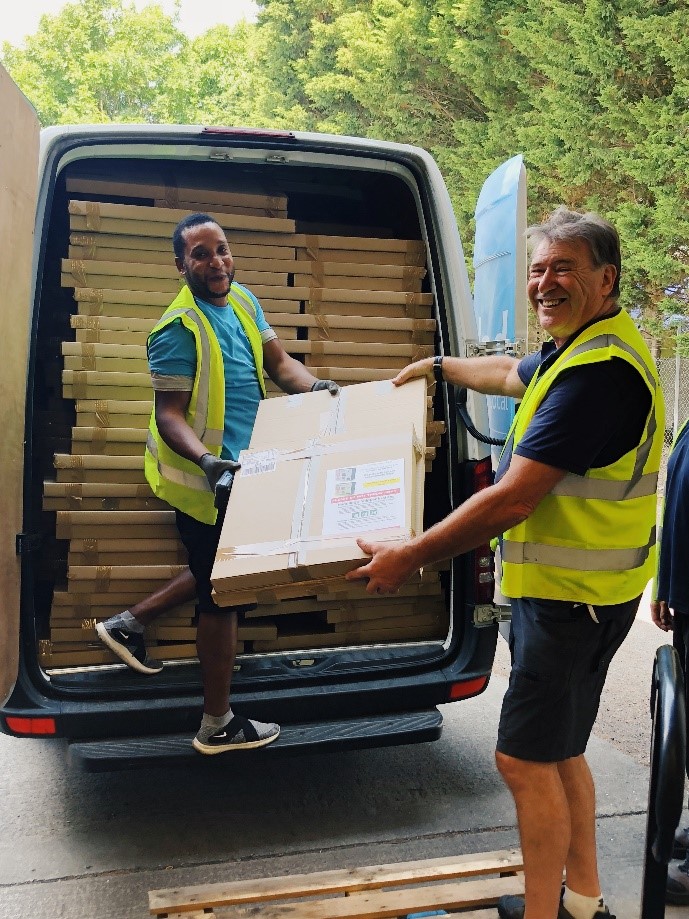 From walking in units to store we can: guarantee a better compliance rate and spend more time driving sales and getting stock in shelves. Through working together eXPD8 Field Marketing and Allegro Logistics are able to drive great results and through a brilliant tried and tested process map, we are able to guarantee success! First time…every time.
Marcus Gater – Allegro Logistics – "Working alongside eXPD8 Field Marketing is great. We have worked hard together to implement a robust process map to ensure a quick and simple way for the Client Services Team to quickly receive quotes and any detail regarding their fulfillment – we are pleased with the process we have in place and love the collaborative spirit we have between both parties."
Gemma Cook – eXPD8 Field Marketing – "Working alongside Allegro Logistics offers peace of mind during planning a promotion. When you are planning a launch there is a lot to consider, having a tried and tested model with Allegro that "just works" and having that confidence in the service is great – I know that all POS is in safe hands over at Allegro".