eXPD8 Field Marketing are the UK's leading supplier of retail services support to the Home Entertainment Industry and it was therefore a pleasure to attend the BASE Awards on Thursday with my fellow eXPD8 Entertainment Colleagues – it was set to be a great evening, the sun was shining, drinks were flowing and the frocks were on.
The BASE Awards (previously the BVAs) stands for the British Association for Screen Entertainment – A celebration of skills and innovation amongst the Entertainment category and a fantastic networking opportunity with 1,000's of industry professionals on the guest list.
Being my first industry event, I wasn't sure what to expect – the BASE Awards exceeded all expectations from the venue and host, to the array of outfits and not to mention the Sweet and Dessert Stands dotted amongst the caverns of the old Tobacco Docks in London – one of which was the eXPD8 sponsored Posh Pic 'N Mix which seemed to be busy all night!
The theme for the evening was 'Bright' Black Tie and as always we were there to get noticed – winning Champagne for the table for our efforts and colourful array of garments.
Claudia Winkelman did a hilarious job at hosting this year's awards and was joined on stage by some fantastic winners including Universal, Warner Bros, Amazon, and Sky and not forgetting a pair of Minions!
Award categories covered the masses including – Marketing Campaigns, Retail Stores, Suppliers, PR/Publicity and many more. Amongst a few surprise steals there were also some clear front runners throughout the night including Universal who took home 7 awards!
Attending the BASE Awards really put in to perspective how big a deal the Industry is and the work that we put in really does make a difference in the world of Field Marketing – it was a proud moment and an event that I hope to attend again and again.
Please read on for a full list of the BASE Award 2016 winners.
Melissa Baxter-Hunter
Account Coordinator at eXPD8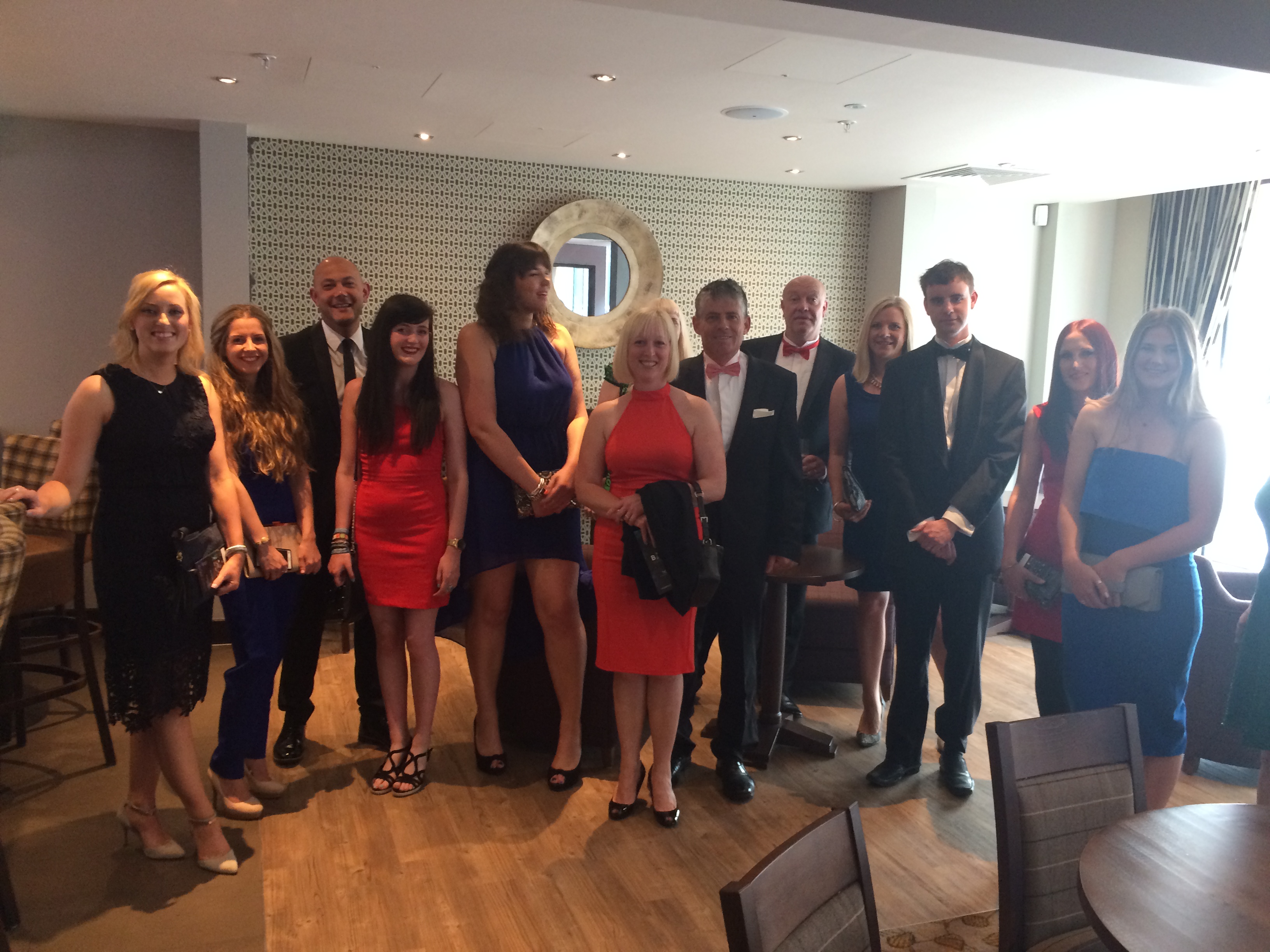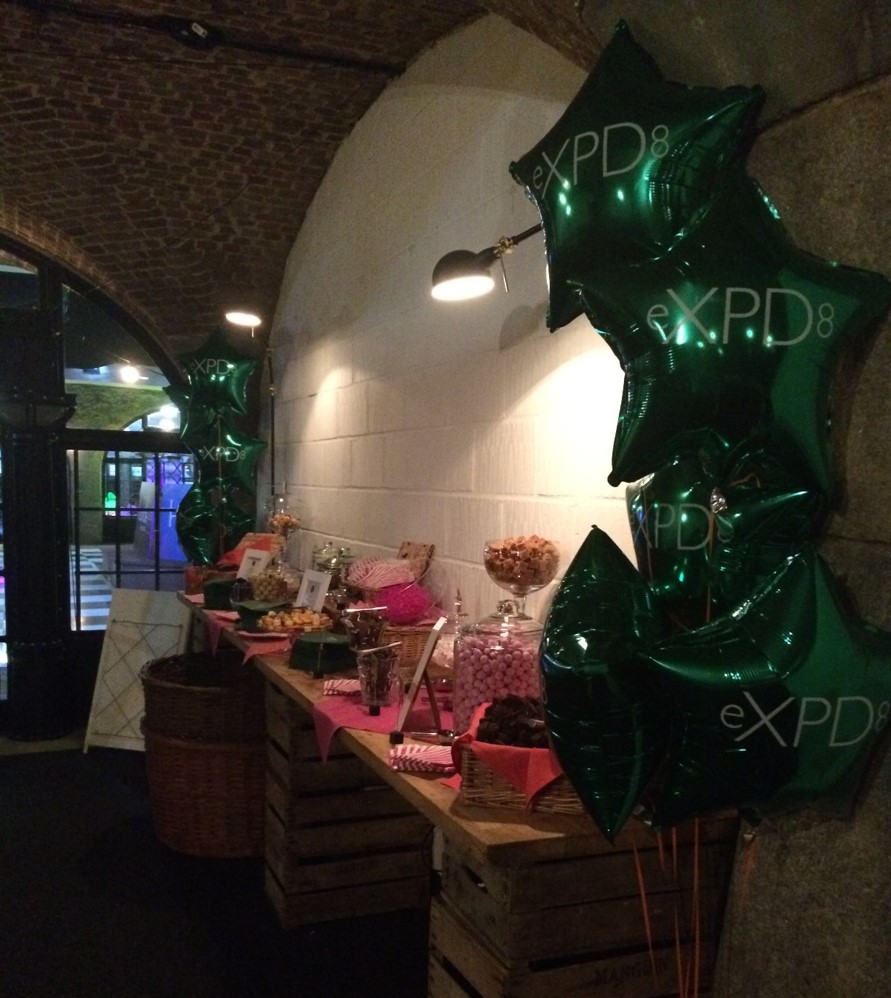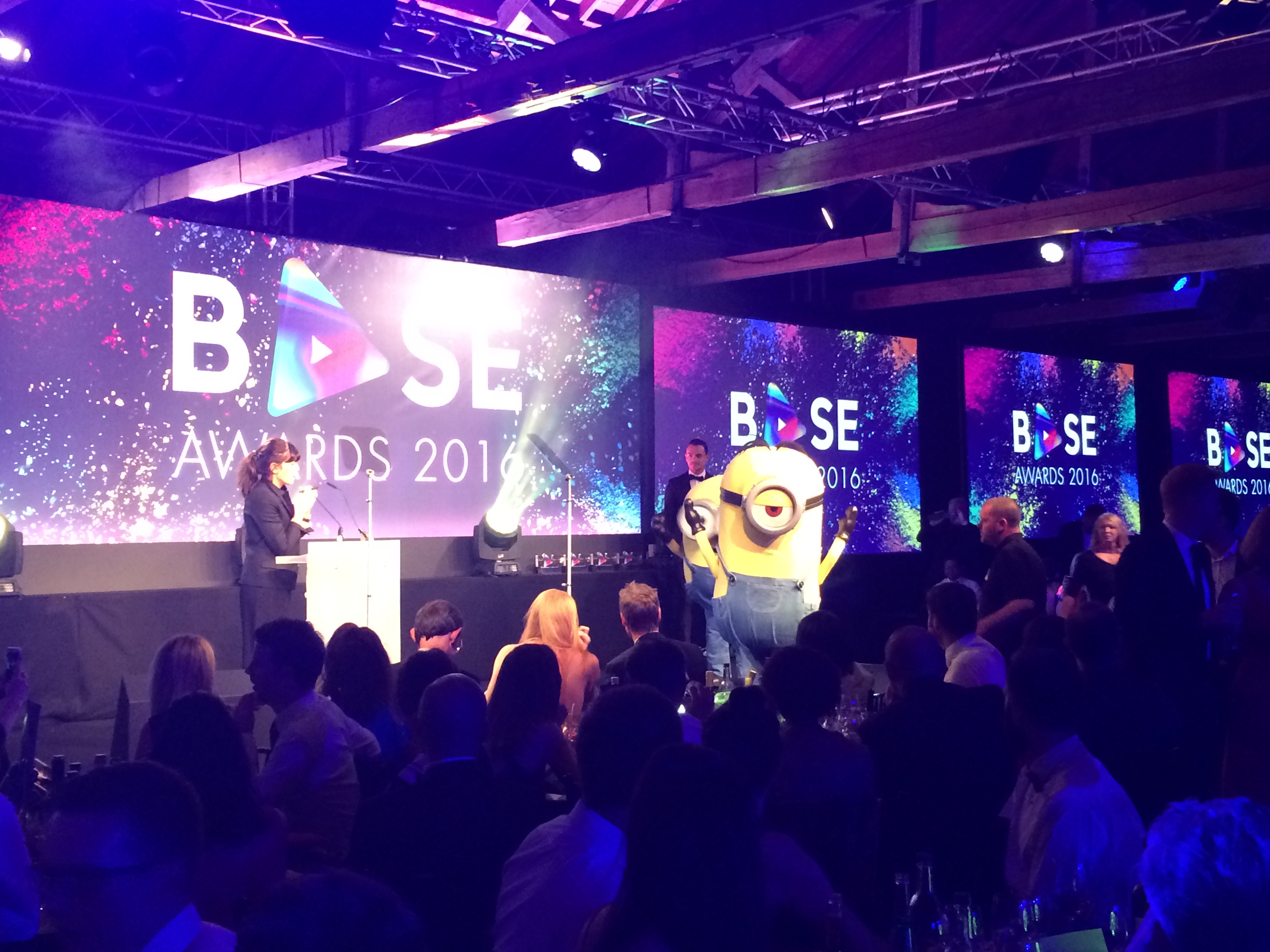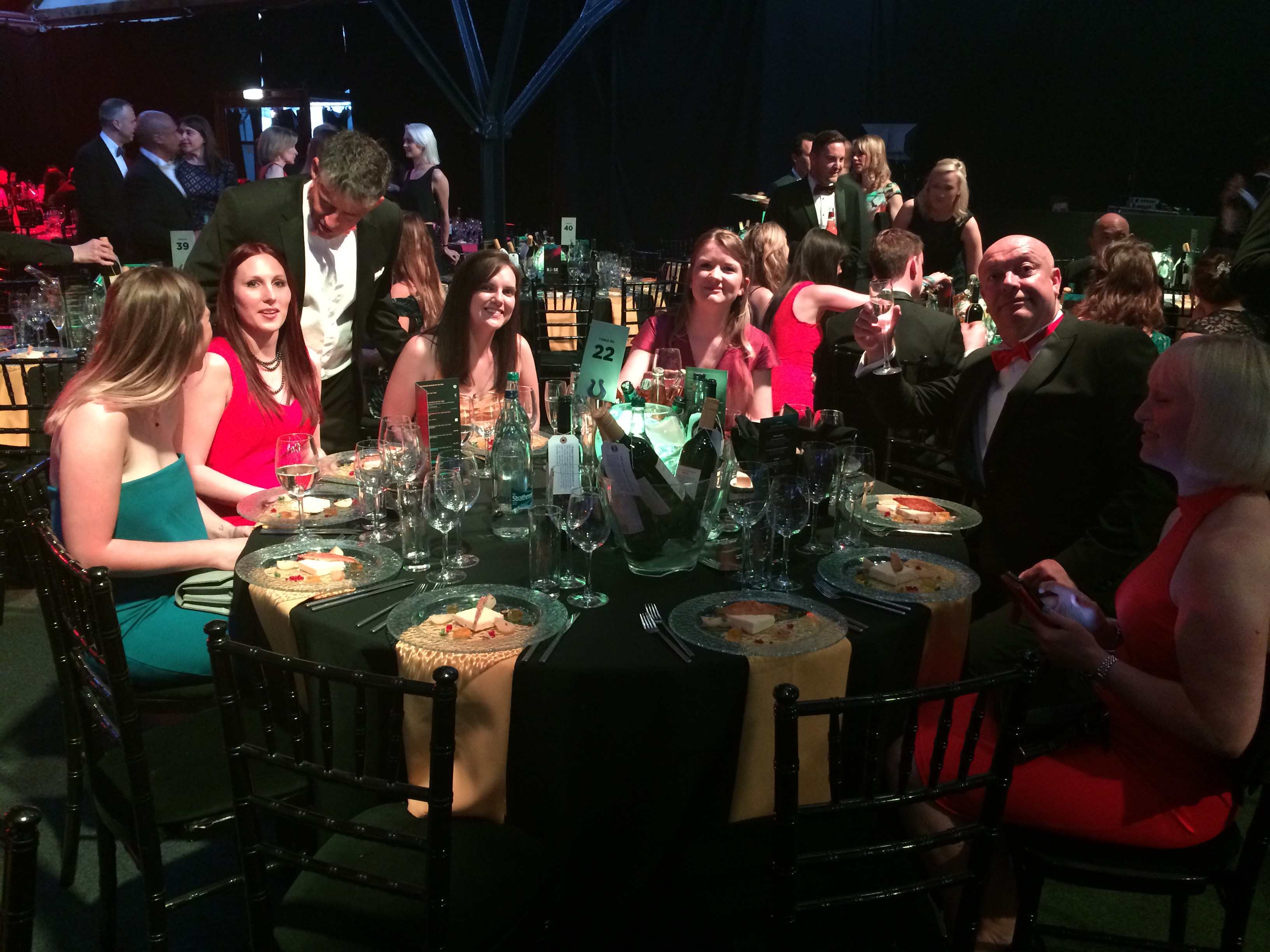 Full list of winners
RETAIL IN-STORE THEATRE INITIATIVE OF THE YEAR
Winner
Tesco UK – Jurassic World
Universal Pictures UK
MARKETING CAMPAIGN OF THE YEAR FOR CHILDREN
Winner
Barbie in Rock 'N Royals
Universal Pictures UK
MARKETING CAMPAIGN OF THE YEAR FOR SPECIAL INTEREST
Winner
Michael McIntyre Live – Happy & Glorious
Universal Pictures UK
MARKETING CAMPAIGN OF THE YEAR FOR TV
Winner
Mad Men: The Final Season Part Two
Lionsgate UK
MARKETING CAMPAIGN OF THE YEAR FOR CATALOGUE SINGLE PRODUCT
Winner
Back To The Future: Trilogy Boxset
Universal Pictures UK
MARKETING CAMPAIGN OF THE YEAR FOR CATALOGUE MULTIPLE PRODUCT
Winner
Vintage Classics
STUDIOCANAL
MULTI-SCREEN AWARD OF THE YEAR
Winner
Legend
STUDIOCANAL
SUPPLIER OF THE YEAR
Winner
Wilderness
Nominated by Twentieth Century Fox Home Entertainment
RETAILER INITIATIVE OF THE YEAR
Winner
The Hub
Amazon
DIGITAL RETAILER OF THE YEAR – OWNERSHIP
Winner
Sky Store
DIGITAL RETAILER OF THE YEAR – RENTAL
Winner
Sky Store
HOME DELIVERY RETAILER OF THE YEAR
Winner
Amazon
RETAIL STORE OF THE YEAR
Winner
HMV
PR/PUBLICITY INITIATIVE OF THE YEAR
Winner
Jurassic World
Universal Pictures UK, supported by Premier and Way To Blue
MARKETING CAMPAIGN OF THE YEAR FOR FILM NON-THEATRICAL
Winner
Brian Clough: I believe in Miracles
Universal Pictures UK
MARKETING CAMPAIGN OF THE YEAR FOR FILM UP TO £1M BOX OFFICE
Winner
Predestination
Signature Entertainment
MARKETING CAMPAIGN OF THE YEAR FOR FILM £1M – £4.99M BOX OFFICE
Winner
John Wick
Warner Bros. Home Entertainment Group
Ex-Machina
Universal Pictures UK
MARKETING CAMPAIGN OF THE YEAR FOR FILM £5M – £14.99M BOX OFFICE
Winner
American Sniper
Warner Bros. Home Entertainment Group
MARKETING CAMPAIGN OF THE YEAR FOR FILM OVER £15M BOX OFFICE
Winner
Paddington
STUDIOCANAL
DISTRIBUTOR OF THE YEAR
Winner
Universal Pictures UK
TITLE OF THE YEAR
Winner
The Hobbit: The Battle of the Five Armies
Warner Bros. Home Entertainment Group