If you're new to eXPD8 beauty, it's the specialist Health and Cosmetics division at eXPD8. For years, we've been actively supporting brands and retailers in this category, which has led to the formation of a dedicated service offering, delivering flawless execution first time… every time.
We took a moment to chat with Clare Johns, Client Services Controller who oversees the brand and ensures that the end-to-end service for eXPD8 beauty's clients meets our exacting standards. So, thank you Clare – we're excited to catch a moment with you to discuss eXPD8 Beauty!
Firstly, can you tell us about your background; what is your expertise at eXPD8 and your role within it?
As Client Services Controller specialised in servicing our multiple beauty brands and big retailers, I have 13 years' experience supporting their beauty strategies. From ranging, supply and distribution, to in store execution, my role is to ensure end-to-end solutions are provided to the highest possible standard.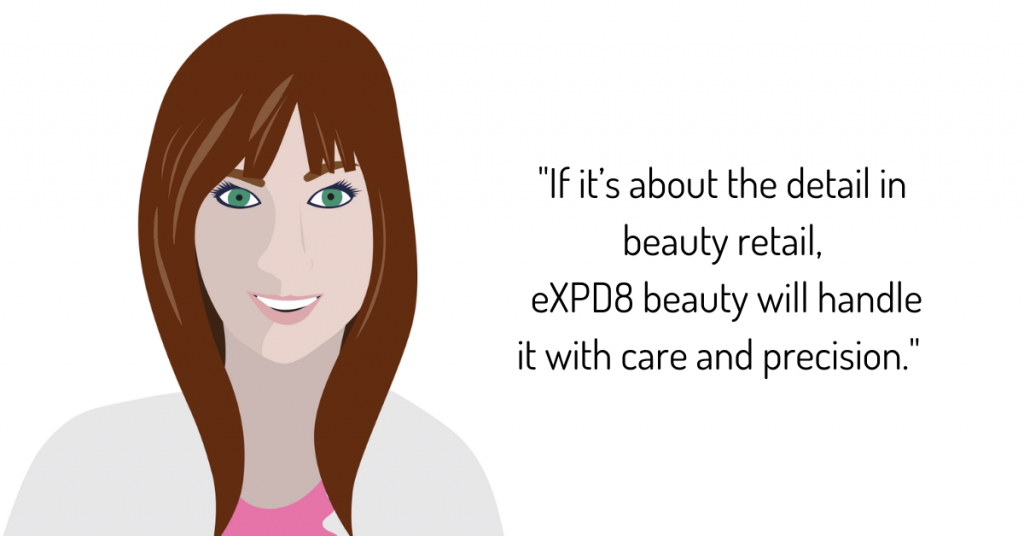 This includes initiatives which fix shrink, SOH and on shelf availability, right through to driving sustainability via product recycling. eXPD8 beauty are here to make sure that our clients' customers are enticed and that their beauty brands are managed by a highly trained and effective team, wherever they are in the UK.
All of our solutions are bespoke. What a client wants determines how we execute on the plan. It could be about maximising availability. Or perhaps, it's support in developing technology. And then of course there's inventory control and fixture management, to ensure that all components are complaint with the planogram. Often, it's all of these things and more!
You name it, if it's about the detail in beauty retail, eXPD8 beauty will handle it with care and precision. Given my personal, extensive understanding of the category, I am the final eyes and ears for our beauty clients' brands. I am here to ensure the flawless execution.
Tell us about the history of the Cosmetics category at eXPD8 – the brands we work with and what we have achieved to date?
We started back in 2005. Back then, it was a JS Cosmetics contract which was the focus. This involved display upkeep on a daily basis. We also looked after brand range changes and equipment ordering. This was actually taken in-house in 2015, by which point we had built considerable expertise in the category, servicing the needs of; Tesco Cosmetics, Maybelline, L'Oreal, Barry M, Hot House, Pixi, Stila, Max Factor, Rimmel, Collection, W7, Revlon, Sally Hansen and Autograph.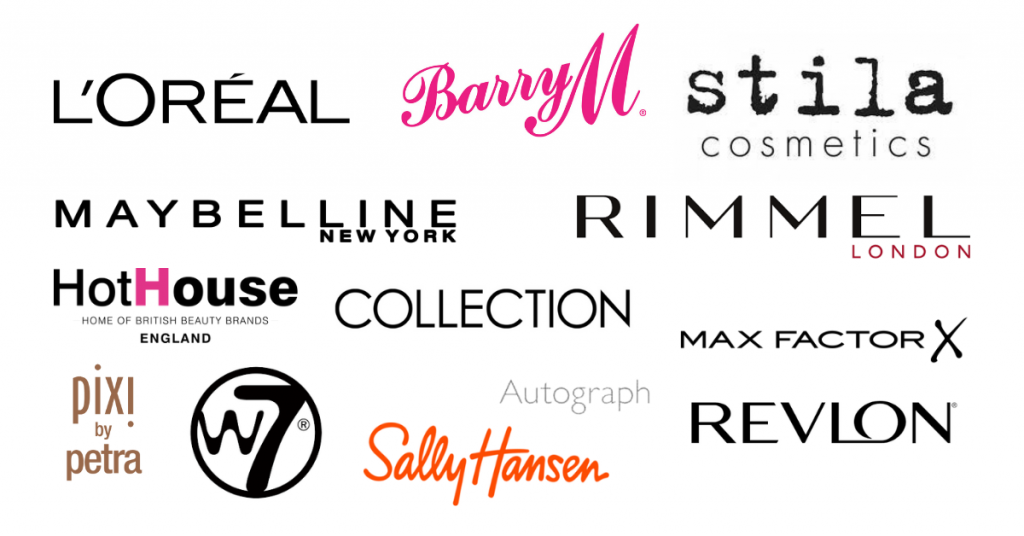 We are proud to call some of the biggest brands in beauty our client base. And, today, we support a range of major retailers directly, including Tesco, Boots, Superdrug and M&S. Currently, we conduct multiple thousands of calls per week, every week, servicing retailers' beauty needs.
Tell us about the strategic vision for eXPD8 beauty and what that means for the wider business?
We have one mission – become the preferred supplier of merchandising and support services in the beauty industry for both brands and retailers. It's that simple. We'll do it by providing a 1st class service that drives sales, leveraging our highly skilled field colleagues and central office expertise. eXPD8 beauty is about building collaborative relationships with all working parties and standardising processes through a consolidated model.
What does that mean? It means we provide the insights and feedback that allow for better client-side decision making, which we can then implement where it counts. In short, we drive efficiency. eXPD8 beauty is effective not just because of the tangible, positive impact on compliance but also because we fundamentally reduce costs – maximising return on investment.
Throughout the entire business, from Finance to HR, everyone is focused on the same goal of hitting our stretch targets, while ensuring our communications plans remain robust and transparent.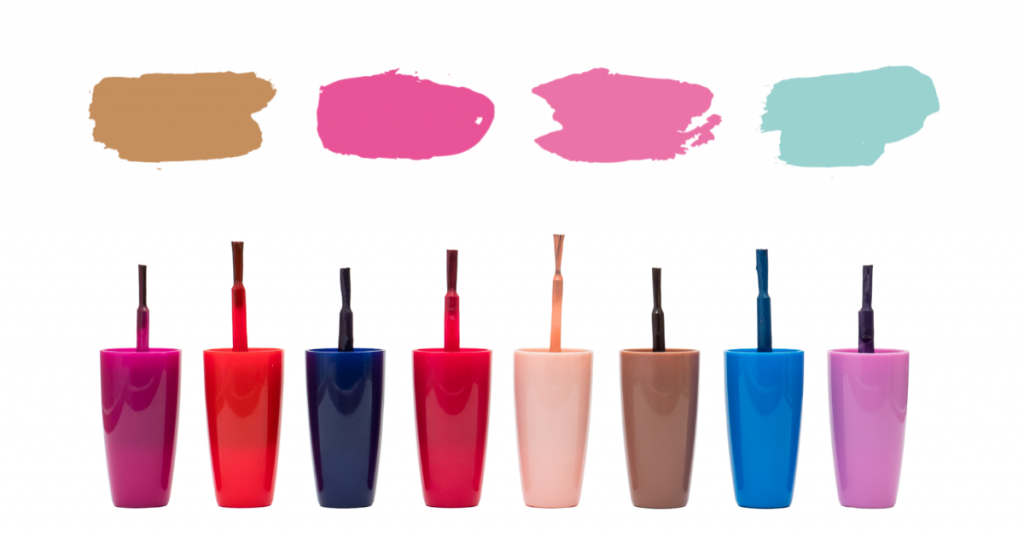 Talk us around the three tiers system that eXPD8 beauty employs i.e. the way we work with third parties and the expertise of our colleagues?
Training matters. We have completely re-evaluated the structure of the Beauty Development Merchandisers (BDMs); reviewing the competencies and skill levels required to carry out tasks. By splitting the team into 3 levels, eXPD8 ensures that all support is appropriate to the demands of the brief. It's what our brands and retailers expect.
To break it down, Level 1 is the core level – it's the basic service requirements such as managing deliveries, replenishing stock, SOH, tagging and management of parts and testers. BDMs at Level 2 are trained to be able to support in complex range changes, brand engagement and resolving issues at the route of their cause. This involves escalation management and building solutions focused relationships.
But it's our Level 3 service that truly sets eXPD8 beauty apart. These BDMs become trainers themselves – capable of coaching and support in-person or remotely, building interactive and meaningful training content to improve the standards of colleagues, at scale. Their high level of brand knowledge allows for range changes and other work of this nature to be carried out to an exceptionally high standard, a standard which is re-enforced through enhanced learning techniques.
This is backed up with centralised training modules, through a dedicated portal which links to pay incentives and rewards, ensuring that maximum compliance is achieved. League tables maintain healthy competitiveness and the data is used to target stores where improvements can be made.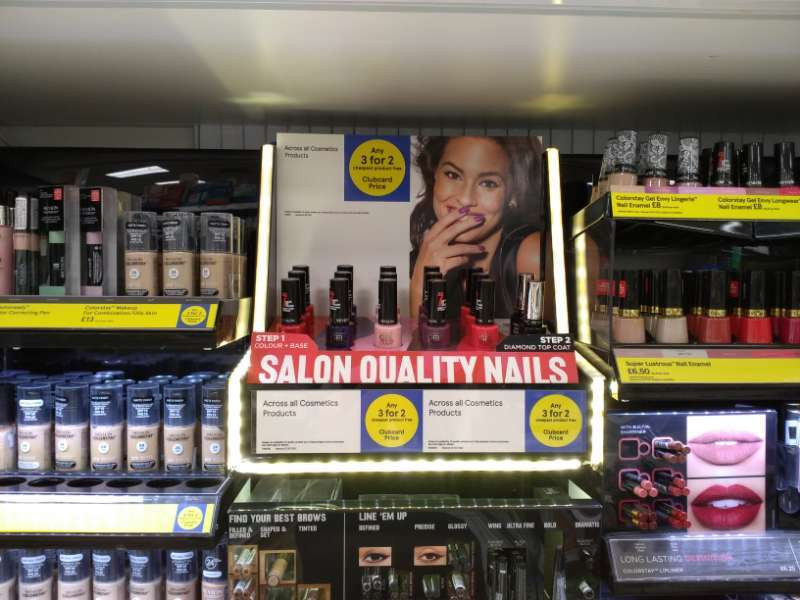 Explain the bespoke technology layer that supports eXPD8 beauty – why is this framework important to our clients?
We're a proud partner of Meiyume, offering the ONE HOME app, allowing BDMs to place orders at the fixture for testers and spare parts. The technology facilitates efficiency and accuracy when placing orders to the fixture, closing the loop and ensuring compliance. Then there's PXL8, eXPD8's own photo portal. This innovative solution allows clients to view and download images in real-time, setting up galleries and instantly seeing what is going on with their brand or store.
As part of this, something we are very excited about is our image recognition technology. This helps to identify non-compliance on our promotional hotspot change overs, checking through 1000s of images instantly. By doing this, our account teams can spot anomalies and at the touch of a button, deliver direction on how to rectify the issue. It's people and smart platforms working together, a unique eXPD8 beauty approach!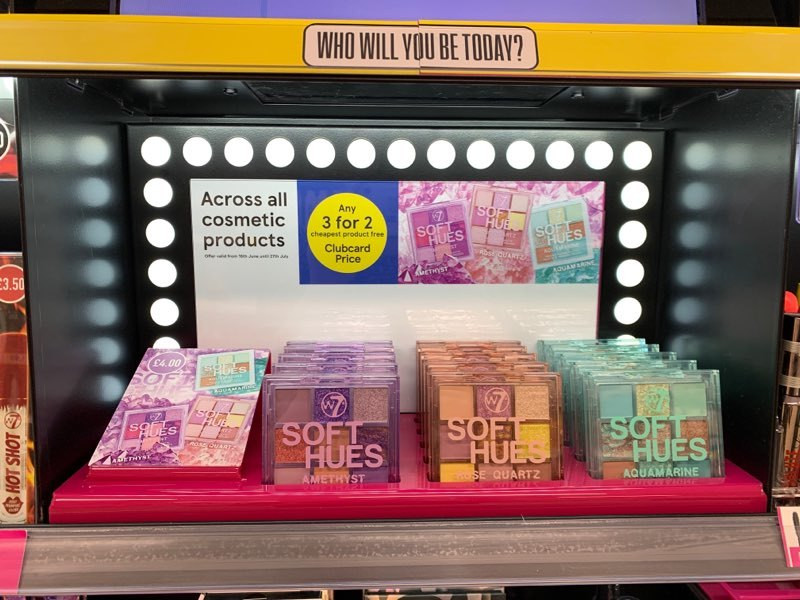 Communication is critical to the eXPD8 beauty operation – can you explain how this works internally / externally to align all relevant stakeholders?
At eXPD8 beauty we pride ourselves on our communication. We are the eyes and ears for our clients, so we need to share what we see and hear. This starts internally, by having a plan which enables the sharing of our plans and details of projects with the internal stakeholders. This means we produce feedback, test, gain insight and increase our expertise before any new work is carried out.
Having a clear view on the optimum communication for specific audiences is also key; knowing whether an email, phone call, video or webinar is the correct approach provides the foundation for success.
By collaborating with our clients, through regular meetings and reviews, we can test and agree plans, revise and update, and ultimately drive results which are completely integrated with the overall strategy. And if required, our dedicated social media team will amplify those learnings and successes, promoting our clients and the work with do together as industry-leading and ultimately improving our collective brands and reputations.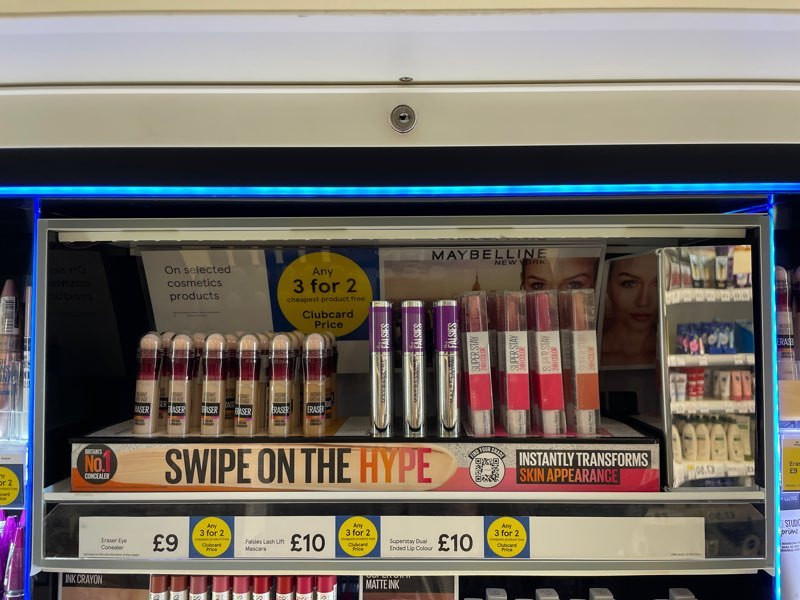 Finally, what's the eXPD8 beauty difference – from the interrogation of a brief, through to transparency and delivery, how do we add value to our clients' brands?
I believe it's centred on our people, process, and technology. We have people who understand the category we work in, and they are supported with great training and rewards. This means they have the ability, knowledge and incentives to reach our standard of flawless execution, first time… every time.
The eXPD8 model ensures our agile localised and dedicated team of BDMs are available in every postcode meaning we can deliver our clients work in the timelines required; it's a dedicated yet dynamic service. This means in a few days we can deploy the resource to complete range changes and get NPD on fixtures.
Responsiveness is critical to everything we do. But it's not just about being responsive, it's about being predictive. Our processes are embedded throughout the entire solution – this enables us to anticipate issues, while keeping costs low and maximising transparency throughout. It's what our brands and retailers have come to expect. If this sounds like your service requirements, please get in touch here on our contact page.