Not too long ago, a preteen Hayley wandered into Superdrug and bought makeup for the first time. It was, quite frankly, a disaster. The photos of unblended eyeshadow, mismatched foundation and bad contouring have long since been purged. But, how did I get better, you ask? I learnt. I watched YouTube videos, I talked to friends, I made a lot of mistakes and eventually… I learnt.
Today, as the Learning and Development Manager at eXPD8, I know the value of effective and timely learning. Recently, I've had the opportunity to combine my love of Beauty with my day job in preparation for the launch of eXPD8 Beauty –  the new name for our reshaped, improved and expanded retail support service, focused solely on supporting beauty and cosmetics brands and retailers across the UK. Unlike young Hayley, dipping her unsupervised toe into the world of makeup, we want to ensure our Beauty Display Merchandisers (BDMs) are fully equipped with the skills and knowledge to deliver flawless execution, first time… every time.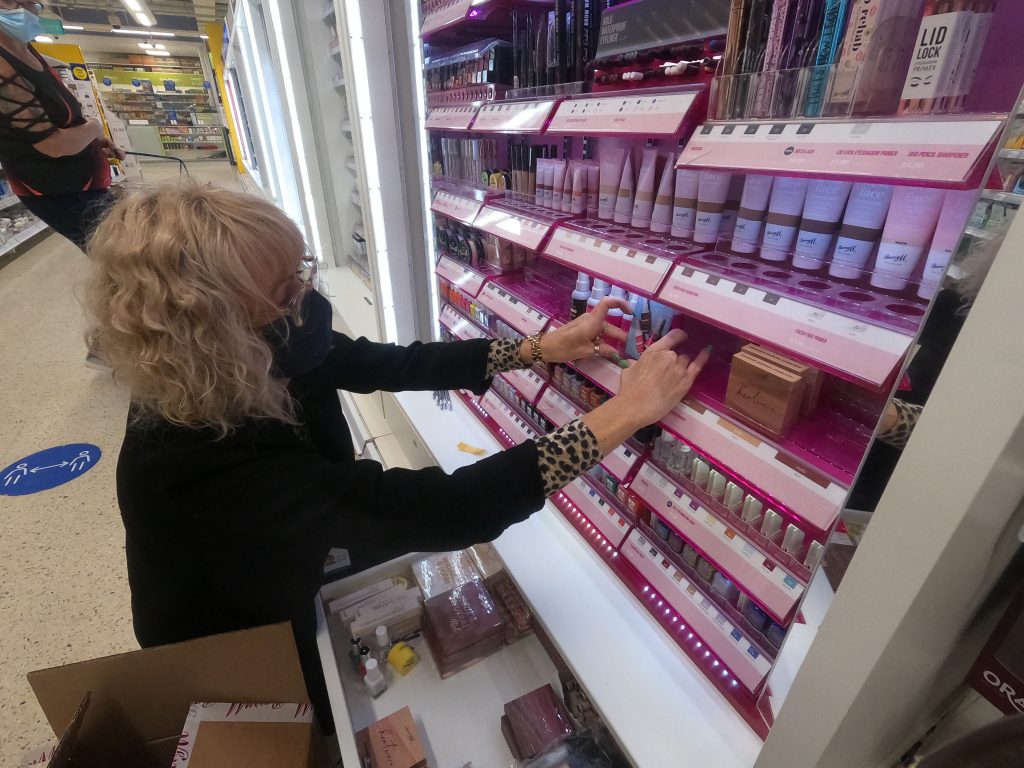 Learning Culture
Driven by our learning platform eDUK8, the eXPD8 learning culture is defined by the principles that all training and development is blended, clear and informative, and tailored to its purpose. Unsurprisingly, considering the detail involved, the beauty category requires a very specific set of skills and competencies.
As such, our Beauty Display Merchandisers are divided into three levels. Each level is defined by the complexity of their assigned store, level of responsibility and assigned tasks. Working closely with our talented and knowledgeable eXPD8 Beauty Team, in particular Clare Johns and Gareth Bennett, the Learning and Development team created tailored learning journeys for each of the three levels.
Tailored Learning Journeys
Following the 70-20-10 model, we formed clear pathways containing a mix of online modules, webinars, drop in sessions and face to face audits that BDMs can progress through to deepen their knowledge of the beauty sector.
For the Level 1 BDMs, we focused on defining the core skills. This included providing systems expertise, how to replenish stock, implement point of sale, maintain beauty fixtures and how to tag products. Within the first four weeks of launching the Beauty Level 1 Learning Journey, 96% of our Beauty Display Merchandisers had completed their training.
If you see Level 1 as the foundation, Level 2 is where we add the detail. Level 2 focuses on three areas: complex range changes, brand awareness and engagement, and effective in-store communication. As part of the Level 2 learning journey, our BDMs are provided with in-depth brand knowledge to understand the brands they are working with, their heritage and their key products and campaigns.
Level 3 are the gurus of eXPD8 beauty. Our Level 3 Learning Journey strengthens the BDM's interpersonal skills via modules on conflict resolution, problem solving, negotiation and rapport building. Level 3 BDMs also learn the skills to coach, guide and support Level 1 and 2 BDMs to flawlessly execute a range of retail support services.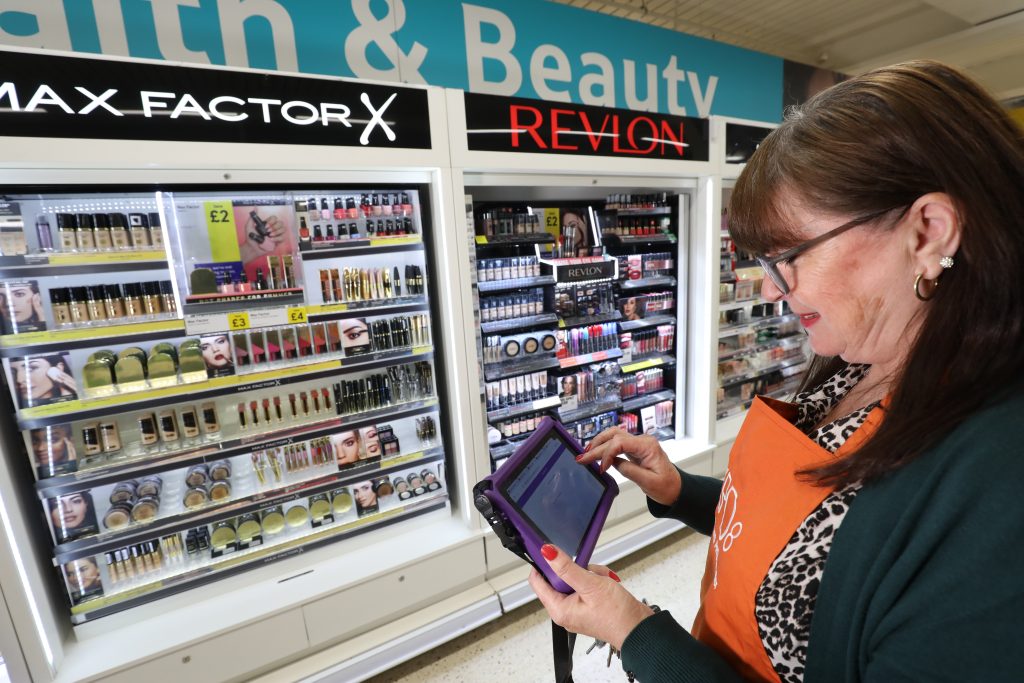 The right people in the right places
Ensuring the right people with the right skills are in the right place is the key to delivering the high standards that we maintain as part of eXPD8 beauty. At present, we have over 850 highly skilled Beauty Display Merchandisers strategically based across the UK, supporting our clients with instore execution to drive sales.
Learning is a continual process, as evidenced by the fact that I can now successfully put on my makeup, and as eXPD8 beauty continues to grow so will our training.
Come and join us!
If you're a cosmetics, beauty or health brand who'd like to benefit from our highly skilled pool of Beauty Display Merchandisers then please get in touch via our contact page.
We'd also love to add to our talented team, so if you are interested in a role, check out our Vacancy Page, give us a call on 0117 403 405 or contact the recruitment team at recruitmentteam@expd8.co.uk.
Learning and Development Manager