Here at eXPD8 we're proud to have handled the implementation of the point of sale for the launches of many great films such as Despicable Me 3, Dunkirk, Bridget Jones's Baby and many more. Often for these big launches, our clients have large elements of eye-catching POS going into store. These are great as they have a big impact in stores by creating exciting, theatrical displays whilst simultaneously holding a substantial amount of stock. So, what is the advantage of talk-up visits ?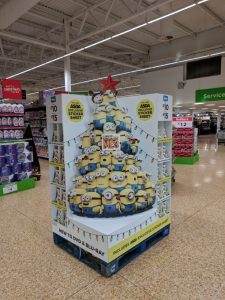 As great as these units are, they are significantly more expensive for our clients to produce and ship due to their complexity and size (some a few hundred pounds per unit!). Therefore, when we are briefed that these are due to be set-up in retailers, it is essential for us here at eXPD8 to ensure that we are using our knowledge of what happens in retail to make sure that the planning and implementation of these units is meticulous, so that none of our clients' investment is wasted by any of the units not being set-up.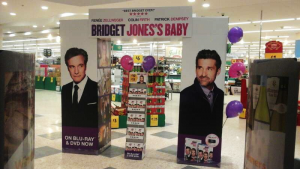 In an attempt to secure a successful set-up, one of the things we often propose to our clients is to invest in what we call 'talk-up' visits. This is where our merchandisers go into stores before the launch date to talk to the store managers, to brief them on the POS they are due to receive and to ask them a few questions about the activity; this allows us to get the stores feedback and information to help us on launch day.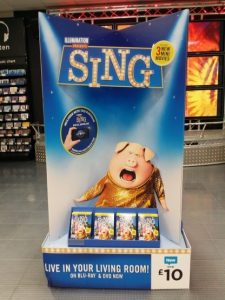 These visits also allow us to increase stores' awareness and excitement of the upcoming launch, which we can do by showing them trailers and discussing the content with them so that they share our enthusiasm and are just as eager to get an excellent set-up. We here at Central Office then collate the data gathered by our merchandisers to discuss the potential challenges and concerns from a store perspective to try to get solutions in place, collate the information on where the POS will be stored and to consider whether any of our approach needs to be changed. We then make sure that we have all of this information readily available for our merchandisers when they are completing their set-up calls on the all-important launch day by using our online portal/tablet system.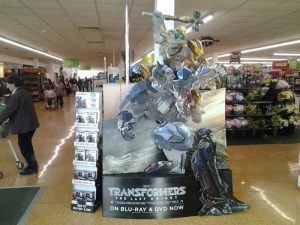 In my experience, talk-up visits have been extremely effective in boosting launch day compliance. On multiple occasions, compliance for units that have had a talk-up visit in comparison to those which haven't had talk-up visits is significantly higher; we believe is due to to the level of preparation which has gone into their set-up. On many of the launches I mentioned earlier the large units of POS we have had go into store have been set-up in 100% of the ranged stores, generating some amazing sales results for our clients!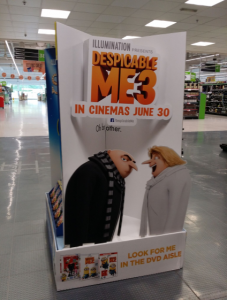 Therefore, I would always recommend that if you are a brand looking to get some great elements of POS into store that you always invest in some preparation visits to secure you the best results for your product launch.
Studio Account Handler