My birthday is in June. No one has ever bought me a woolly hat for my birthday. Why? No one ever looks ahead… but at eXPD8, like all good retail businesses, whilst everyone else is in bikinis in the sun, we are thinking about boots, hats and scarves!
We are just about to enter another Q4 and as you will have read in Sarah's recent blog, we are ready! This Q4 will be my 8th at eXPD8. I know all too well how busy and exciting this time of year is for us and our home entertainment clients, and how important planning is to make it a success.
When the sun is shining, it's easy to think that the last quarter of the year is far off but time flies. Before long the pumpkins are out, Black Friday hits and next up you are carving the Christmas turkey, thinking where has this year gone?! That's why, at eXPD8, planning is our thing – and it starts in January.
So how do we do it? Here are some of my top tips.
Review the previous Q4 whilst it's fresh
When? January
Our Account Teams document our successes, challenges and learnings. My fellow Client Services Managers and I then review these together, whether they are Client, Field or Central Office specific, and put a plan in place for the next Q4.
Then we get together with our Field Managers; it's a great chance for Central Office and Field Managers to discuss feedback from the quarter face to face. Finally, we meet with our clients to review their Q4 results and share learnings.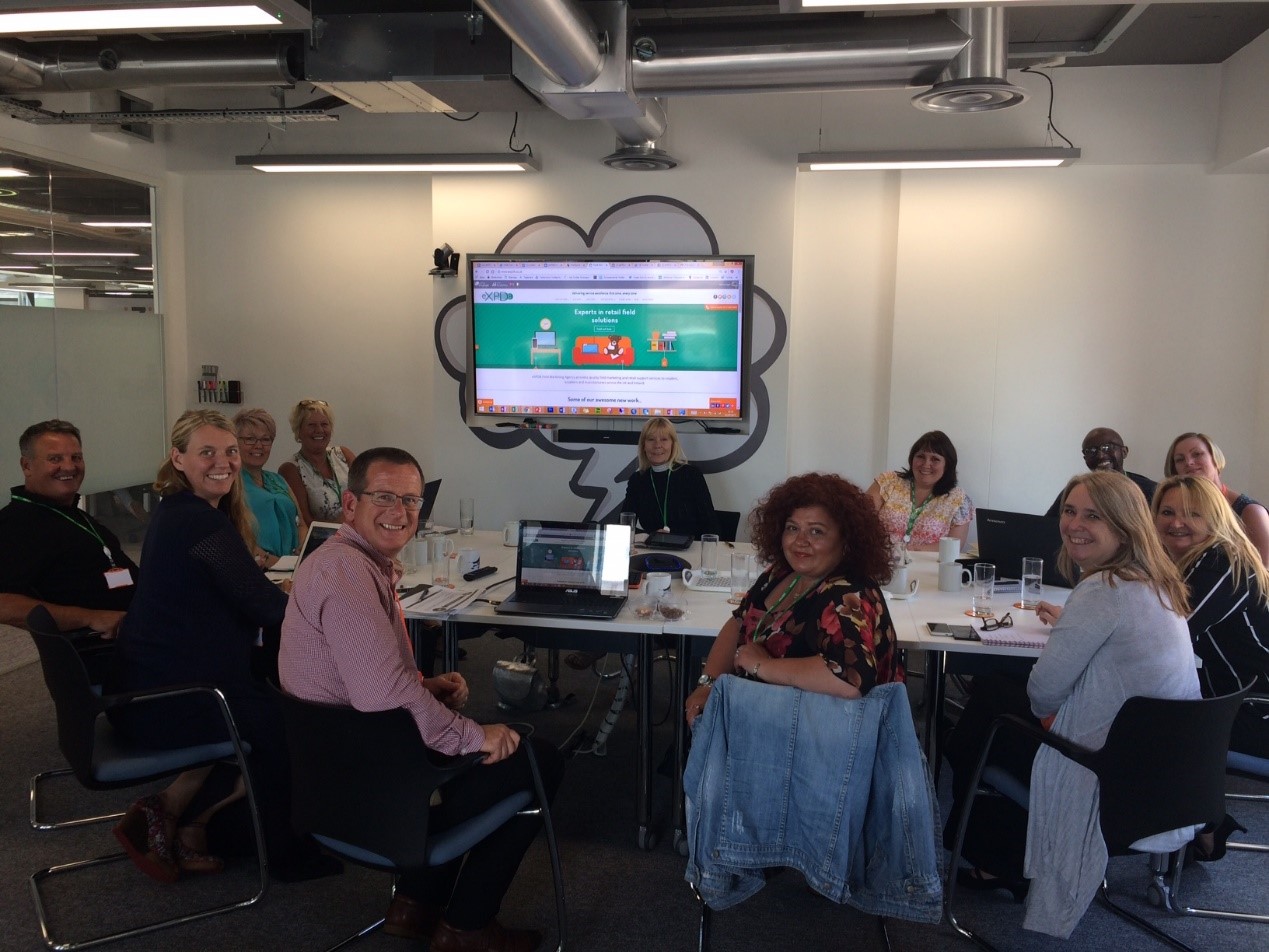 Get the forecasts in
When? February
We like to think ahead at eXPD8 so in February we forecast the call schedule for the next 12 months. Account Teams review this on a weekly basis & discuss with our clients regularly to ensure this is always accurate and we are as prepared as we can be, months in advance.
Regular communication with Field Team Managers
When? All year round
eXPD8 Client Service Managers and Field Zone Managers have fortnightly conference calls to discuss current circumstances and to plan ahead. Over Q4, these calls change to weekly to ensure we are constantly communicating to guarantee a smooth delivery.
Get everyone engaged… and thinking
When? June
When we work with such great clients and content, it's easy to get excited. We get the Account Teams together and showcase what Q4 will bring. The session is in two parts; first is a presentation of the upcoming films with trailers. Not only does this generate excitement, but it allows us to see our peak weeks and discuss these as a team. We do a separate session for our Regional Field Managers too.
The second part of the meeting is a group session with everyone split into 3 teams, with the aim to brainstorm ideas of how to get ahead for Q4. A comprehensive checklist is then compiled. The teams work through this together in the summer months allowing them to be super prepared.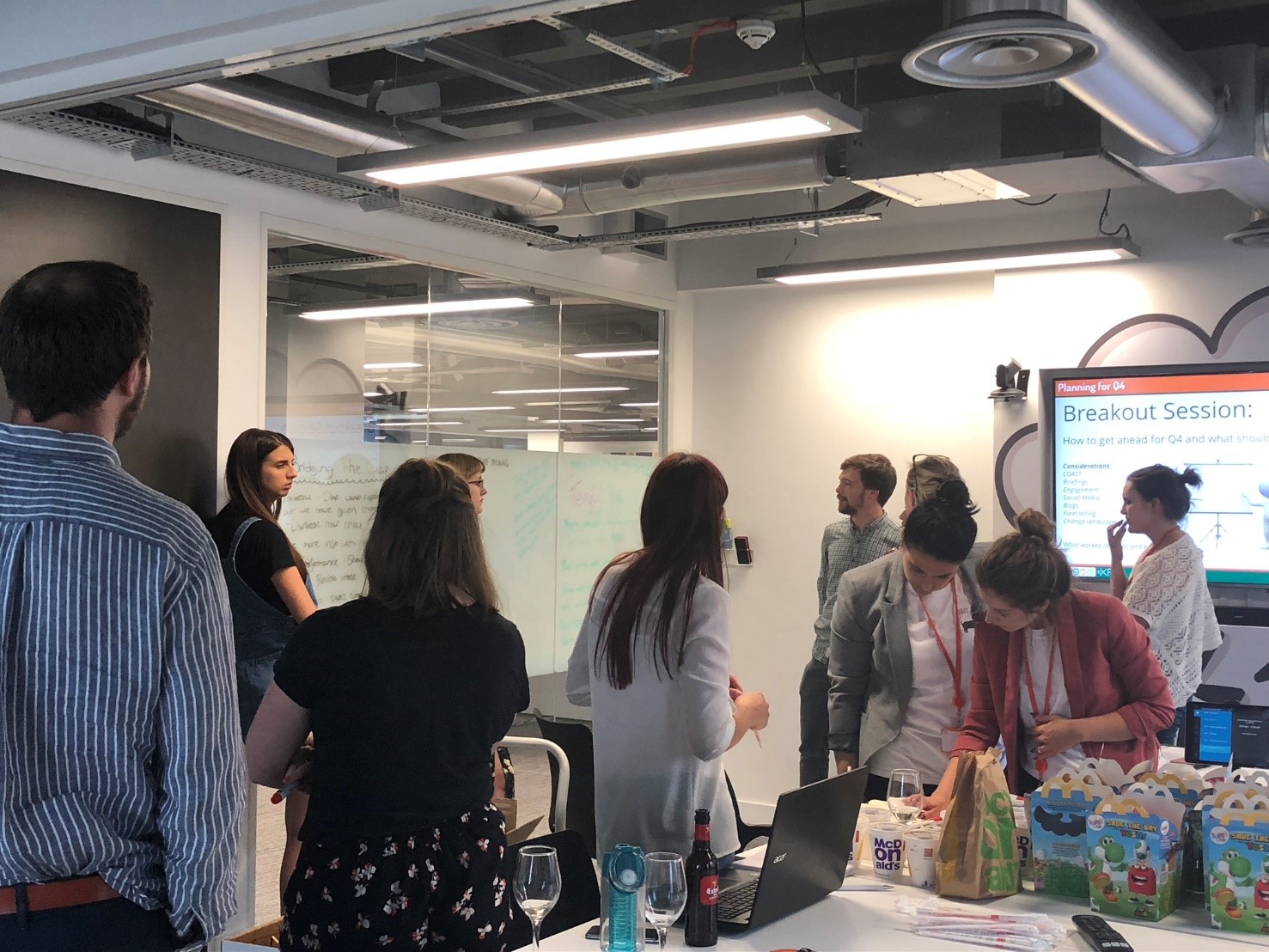 Weekend working and holiday planning
When? August
To deliver excellent service to our clients and be available on the other end of the phone to our merchandisers working in stores at the weekend, we plan our Central Office Sunday working rota from August. Weekend working allows us to finalise all reports from the week before, so we start the new week afresh.
We also plan Christmas leave to ensure we always have cover.
Team motivation
When? Throughout Q4
Q4 is a busy and exciting time. At eXPD8 we have a variety of fun events to keep the teams engaged throughout the quarter, from dress ups to games & activities. You'll often see the drinks trolley come around on a Friday afternoon or the cELEBR8 bar opened to toast the team's achievements of the week. Mid way through Q4 we give the teams a "survival pack", with lots of nice little treats to keep them going for the second half of the quarter.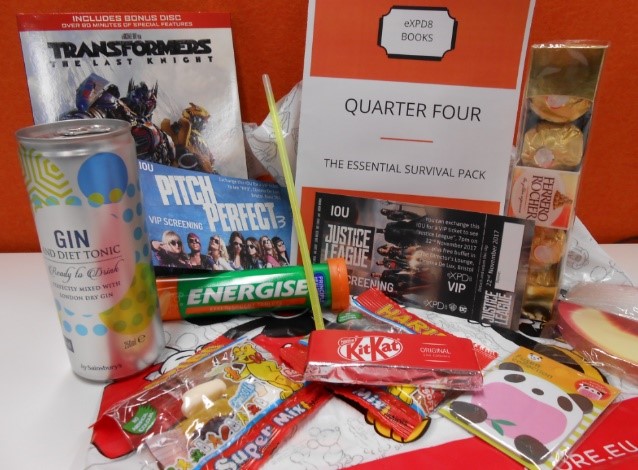 That's just a snippet of what goes into Q4 for the Account Teams here at eXPD8; check out Gemma, Gill and Kira's video for more tips… and a giggle!
I'll leave you with this: for us it's all about the planning; making sure we are ready for the opportunities that the festive season brings. I may not get a scarf on my birthday, but we won't catch a cold in Q4!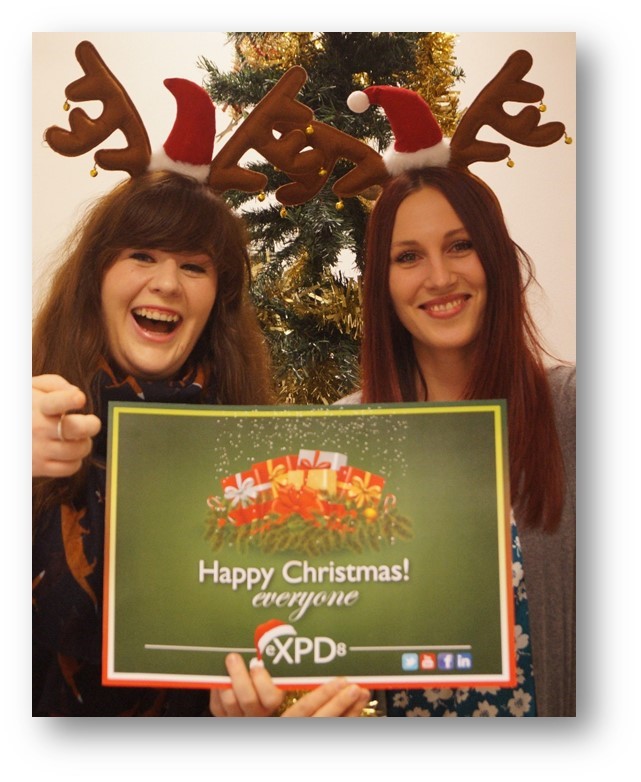 For more information on how we can support your brand over the Q4 period, get in touch!
Client Services Manager