At eXPD8 we love everything "Tech" related – from our A* devices out in the field allowing clients instant data share and timely updates on launch day to our trendy data analyst platforms to highlight various sales analysis stats for our clients. In addition, we are the eyes, ears and overall key players for technology implementation in store – our merchandisers and Technical Support Persons are regularly trained with the latest security equipment and on the latest technology spec to assist stores in both knowledge transfer and implementation of key lines. To help keep on top of "What's Hot In Tech" and help train our team on the latest gadgets Account Handler Jeff Ingle has trawled the internet to find out what we should all be looking out for in terms of new tech in 2018.
Home Technology
By far the most popular brand to set out its stock in modern home technology has been Amazon's Alexa range. The first Amazon Echo was unveiled in 2014, showcasing the debut of home-device voice interaction. The company has now revealed its next-generation smart speakers – a second Amazon Echo, Echo Plus, Echo Button, Echo Connect, a new 4K Fire TV Stick and the Echo Spot. The Echo Spot in particular, an Alexa-toting video device, brings with it a design flourish that has been sorely missing from the original line-up. Boasting a sleek rounded design, it's a gadget you'd happily have in your bedroom, on your desk or in your kitchen.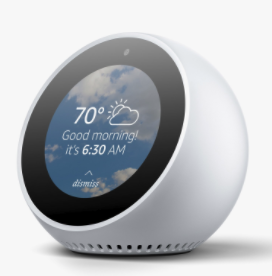 Other companies have also announced further advances into home technology displays, the pick of the rest being the Lenovo Smart Display. his model comes featuring Google Assistant speakers, a similar platform to Amazon's Alexa. The Lenovo Smart Display, however, is set to be one of the first Google Assistant models with a built-in screen. It will also have YouTube support as standard, setting this device apart from other key competitors.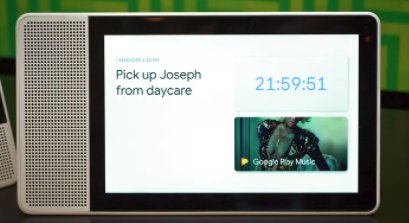 Philips have thrown in an unusual product for the home technology range. The SmartSleep is a wearable sleep tracker that not only monitors a user's sleep pattern, but two small sensors detect periods of slow wave sleep and intervene with customised audio to enhance its depth and duration. The SmartSleep comes with an app log which also provides advice on how to make the most out of your sleep.
ForwardX have developed a new smart suitcase (yes, you're reading this correctly). Dubbed the CX1, this suitcase includes built-in facial recognition software which allows the device to follow you unaided through the airport unperturbed by obstacles. The suitcase also comes with a smart wristband that notifies you if your suitcase decides to go on a wander out of range.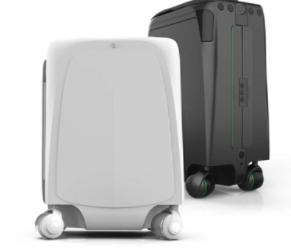 TV
Samsung have announced their latest offering, set to be released this year, ominously named "The Wall". The TV is made of MicroLEDs which are manufactured together one sub-pixel at a time, replacing their current OLED screen technology. The Wall comes with a frankly absurd 146" screen AS STANDARD and is set to appeal to high-end consumers looking for an upgrade in their home cinema set-up.
LG have announced their new model, the LG Rollable. Utilising its patented OLED display it has created a 54" version that can be compacted into a small case. As of yet there is no formal release date but the flexible screen gives an insight into how the company is approaching future TV design.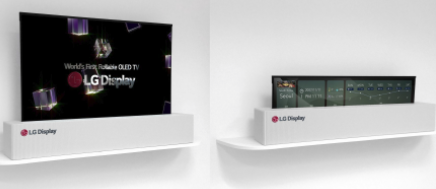 Computing and Tablets
Acer have revamped their Swift 7 model for 2018, claiming that they have currently the thinnest laptop on the market, measuring just 8.98mm thick. It also features a 14-inch HD display and a 4G built-in antenna. An interesting proposition for those looking for a lightweight but heavy-duty working laptop.
Apple's new iPad Pro 10.5 is a revamp of the current iPad that is built to deliver as a mobile work station as well as an entertainment hub. The Pro 10.2 has iOS 11 as standard, making it the most versatile Apple tablet to date. It also includes the Smart Keyboard and Apple pencil to assist with photo editing and graphic design. It's not cheap but some might see it as a good halfway-point if they want something more functional than an iPad but don't want to shell out for a Macbook Pro.
Samsung predictably have a strong offering on the Android tablet side – the Samsung Galaxy S3 is widely touted as the best Android tablet available at present (that is until The S4 comes out, of course). Sporting a bright AMOLED display screen and strong battery life, the S3 is a worthy contender to the iPad's position as top of the tablet market. However, for those looking to use in a professional sense, the Samsung's keyboard is not included with the package and overall it is the same price as the iPad Pro. However, those sticking to Android should seriously consider this as their tablet of choice.
Mobiles
Samsung are currently dominating the Android market – The Samsung Galaxy 9 Plus is considered the best smartphone on the market at present and with the S9, S8 and S8 Plus appearing in a number of top 10 lists for 2018 it's safe to say that they have the market control at present.
That's not to say that there aren't other quality options available as well. The iPhone X is a redesigned model improving on almost every aspect of previous iPhones, including camera, screen resolution, battery life and design. The Huawei P20 Pro (go ahead, try and pronounce that) is a fantastic addition to the high-end smartphone competition, offering a very impressive low light camera function, battery life and sleek design at a much more affordable price than either Apple or Samsung's offerings. The Pixel 2 XL boasts an absolutely stunning camera including an effective low-light function, strong battery life and a larger screen than the previous model. The LG V30 is a quietly impressive model, with arguably the best sounding audio of all phones available. It has an impressive OLED screen and a very strong battery life.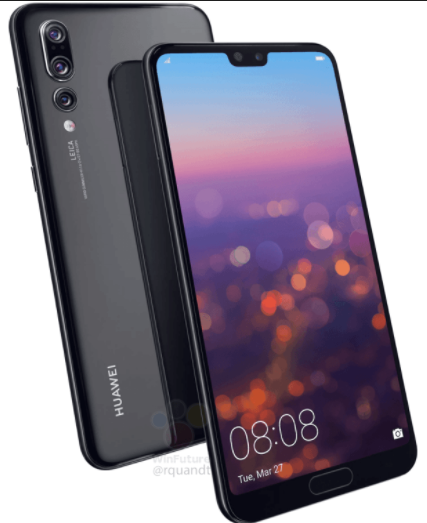 Overall there's a glut of great smartphone choices for the consumer in 2018, particularly those who want to look elsewhere from the big names. We at eXPD8 are really excited to see how these are displayed in the market place throughout the course of the year and can't wait to get involved with some great products for our clients!