eXPD8 are delighted to be part of an initiative to raise the profile of the Home Entertainment category in stores and help shoppers understand when the new releases will come out in the run up to Christmas.
From this week, eXPD8 merchandisers are providing store colleagues from 1,200 stores including Asda, Morrisons, Sainsbury's and Tesco, with a handy lanyard that details all the key release dates for November and December.  eXPD8 merchandisers will also be wearing the lanyards in stores to help drive awareness of the upcoming releases.
The lanyard is the first of several initiatives created by In-store Theatre Working Group put together by the British Association for Screen Entertainment (BASE).
The working group includes representatives from BASE, Disney, Twentieth Century Fox, Sony Pictures, Universal Pictures, Warner, Elevation Sales and eXPD8 Field Marketing. BASE said its overall remit is to look at ways "to encourage customers and store staff to continue to engage with home entertainment product in the medium to long term". The lanyard was seen as "a quick-win solution to underline Q4's fantastic film and TV Blu-ray and DVD product".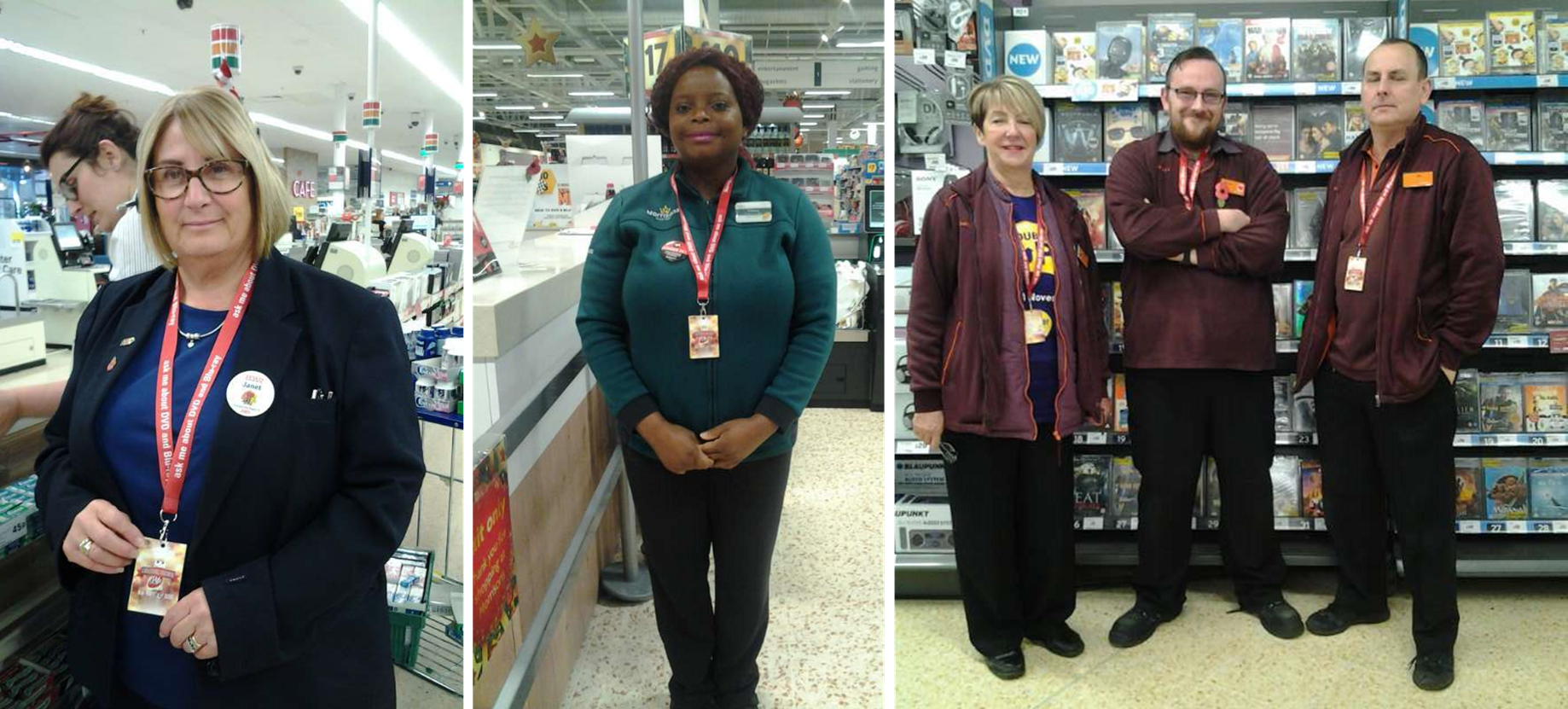 Andy Chatburn, Trading Manager for Film and TV at Sainsbury's, said: "This is an encouraging approach from BASE. At this time of year our store colleagues operate in a very complex world facing into the many operational challenges we give them.
"At the same time we also ask them to be a point of contact for our many customer enquiries. Any communication tools we can provide that assist them in improving this customer interaction are always welcome."
Vicki Davis, Head of Customer Experience at Universal Pictures Home Entertainment, who led the BASE working group, added: "I'm delighted that we have been able to execute the first of what I hope will be many initiatives from the cross-studio In-store Theatre Working Group, in a very short space of time. A few of our members have found lanyards a great way of engaging store staff and putting relevant product information at their fingertips, so the idea of producing cross-studio lanyards to help grocery store colleagues with customer enquiries about dating and key titles during a key trading period is a fantastic solution for both colleagues and consumers, keeping the profile of the category high and supporting the great colleague engagement work that our retailers are already doing with their staff."
Sarah Sheffield, Client Services Controller at eXPD8 said "eXPD8 are delighted to be working with BASE and our Studio clients in partnership to drive awareness and engagement back to the shopfloor. It's great to have such a useful tool to help merchandisers engage with colleagues about the exciting release slate ahead and encourage them to support gaining key shopfloor space when the release comes. We've had great feedback from merchandisers and store colleagues alike who are glad to see the industry working together to provide more information to those who are in contact with customers day in day out."
Article first published on Cue Entertainment