eXPD8 prides itself on treating all colleagues fairly and equally and welcomes the government action on gender pay inequalities in the workplace – indeed we published a summary of our gender pay levels in 2016 in advance of statutory requirements and our recent statutory Gender Pay Gap Report can be found here.
The published government reporting requirements are different to those we used last year, but we will provide relevant comparatives to ensure our progress can be tracked.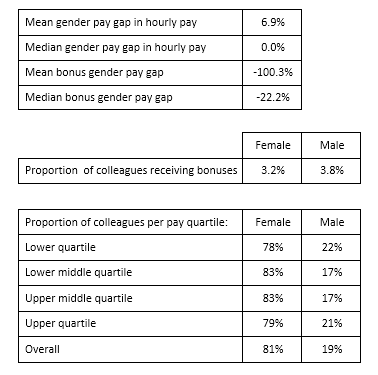 So how is it all worked out?
The gender gap in hourly pay is calculated both in terms of the "mean" value and the "median" value.  The mean is the average value, which simply takes the hourly rate of all colleagues, adds them together then divides by the number of colleagues, for both male and female colleagues.  The median is determined from ranking all pay rates from low to high, then establishing the rate that is in the middle (so for example if there were 11 colleagues ranked, the 6th ranked colleague would represent the median value).
For eXPD8 Ltd, the Mean gender pay gap is 6.9% and the Median gender pay gap is 0.0%.
What causes the gap?
We have reviewed the mean gender pay gap to establish how it arises.  Of our total workforce, 81% are female, 19% male, however when analysing our "top 30" hourly rates for colleagues, 57% are earned by women and 43% by men, so whilst we still have more women than men in the higher earning bracket, it is not in proportion with the overall split of our colleague population.  This is the driver behind our overall gender pay gap.   This is backed up by our median pay gap, which at 0.0%, shows no difference between women and men.
What about the bonus gap?
We are also required to report the bonus gender pay gap.  Only a very small proportion of our workforce received a bonus in the last financial year – 3.2% of women and 3.8% of men.  The fact that this is such a small proportion of our workforce leads to a very skewed result when reporting by gender.  The mean payment for women was 100.3% higher than for men and the median payment for women was 22.2% higher for women than for men.  We have taken this opportunity to review all the bonuses awarded in the year, and are satisfied that they were awarded based on performance achievement rather than showing a bias towards our female employees.  We are confident that the opportunity to earn a bonus is consistent for both women and men, but note that headline figures are likely to vary greatly from year to year.
What are the pay quartiles?
We are also required to report the proportion of males and females in each pay quartile.   This is calculated by ranking all colleagues from lowest to highest, then dividing the population into four equal parts (quartiles) and counting the number of males and females in each quartile.  As shown above, the proportion of colleagues per pay quartile is fairly consistent across all quartiles.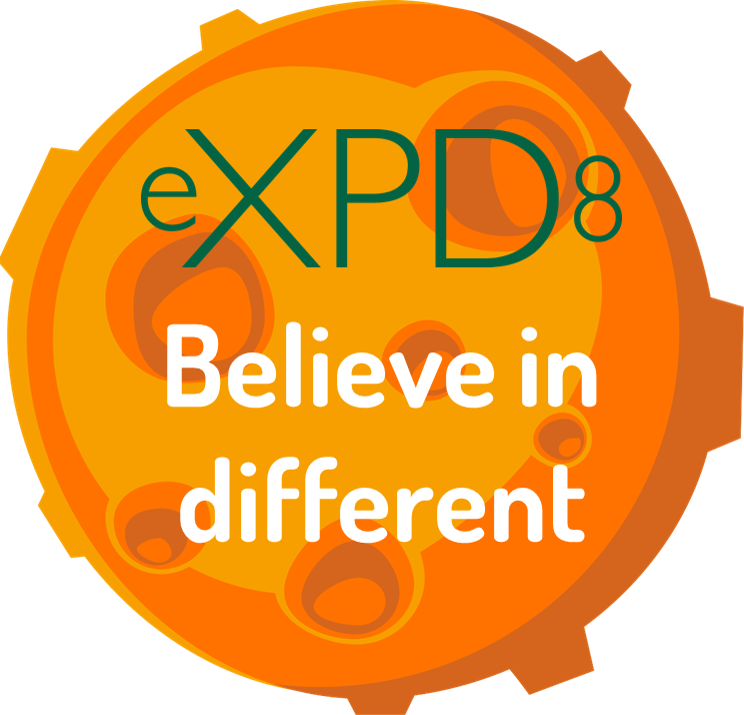 Non-statutory stuff:
eXPD8 has a diverse workforce, employing a large number of mostly part-time hourly-paid colleagues based around the country, along with a population of salaried employees based both in the field and in the company's Central Support Office and our reporting last year sought to recognise these different populations and analyse pay accordingly.
Across our field team of c 1,150 colleagues, the average pay rate for females is 1.6% higher than for males (in 2016 this was 1.9% higher for females).  As per last year, there are two main factors for this discrepancy – firstly a higher proportion of our Team Leaders, who receive an enhance rate, are female, than the average population, plus a larger proportion of our male colleagues are aged under 25 and therefore not subject to the higher National Living Wage rate.  The median pay gap is 0.0% – i.e. the median value is the same for both males and females.
With our salaried colleagues, pay rates change as a reflection of seniority, making comparisons more difficult but we do operate pay banding, so can produce information from these banding.
For colleagues in frontline administration and client facing roles, average pay for our female colleagues is 0.7% higher than for male colleagues (2016: 3.1% higher for female colleagues)
For our colleagues in supervisory and technical roles, average pay for our female colleagues is 3.8% higher than for male colleagues (2016: 1.4% higher for male colleagues)
For our colleagues in managerial roles, average pay for our male colleagues was 1.7% higher than for female colleagues (2016: 3.9% higher for male colleagues)
We have implemented a job structure to deliver clarity of roles and consistency of reward, and will continue to monitor our practices to ensure we deliver service excellence first time, every time to not only our clients but also our colleagues.
Group Finance Director