Merchandising is essentially promoting sales through presentation. eXPD8 acquires extra sales for our clients by maximising availability, bringing stock forward from the warehouse and supporting store colleagues with other tasks with which they may need assistance. But then there's the exciting world of fashion merchandising, which is altogether its own discipline – one of trends, drama and context – a challenge for brands and one in which eXPD8 has almost two decades experience.
What is fashion merchandising?
The term 'Fashion Merchandising' is specifically used to define the promotion of sales as a result of how products are displayed within the fashion industry. It involves analysing fashion trends to determine strategies for a retail store. Fashion merchandisers must be highly aware of past and present trends to envisage what consumers will want in the future. It's about using information, people and surroundings to project what's to come. Some fashion merchandisers like to use a 'zeitgeist' to predict future trends, which means reflecting on a particular period of history as shown by the ideas and beliefs of the time.
"While fashion merchandising encompasses a variety of responsibilities, in any fashion merchandising position, it is key to know how to understand, predict, and respond to consumer wants and behaviours."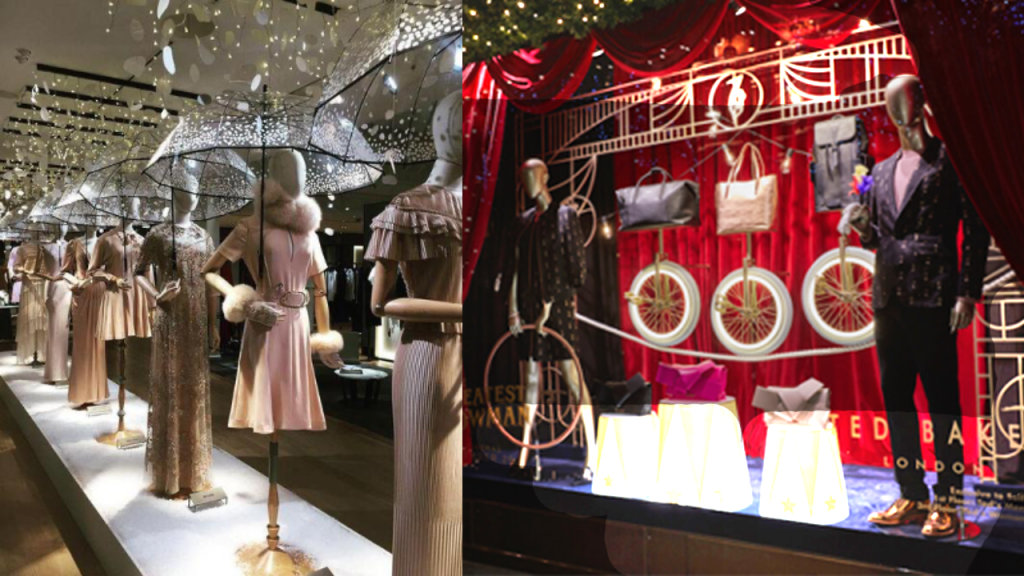 Why is merchandising important within the fashion industry?
Merchandising for fashion isn't just stocking up the shelves and making it look tidy. It's actually about being both analytically minded and having great product skills. The fashion industry relies heavily on styles and industry trends. Companies like WGSN, the leading fashion forecasting company, are great for up to date insights and analytics surrounding new and upcoming trends. By focusing on these trends, it enables merchandising to tell a story; putting connections between different products and creating a scene. A most common use by retailers, is creating feature points around the store that emphasises certain styles and trends, by making links between various departments to increase sales, as customers would come in and end up buying more than they came in for. Therefore, for fashion merchandising it is important to…
Have the… right product
At the… right price
In the… right place
With the… right promotion
At eXPD8, we regularly work with brands, or the retailer head office's buying teams, to understand ranged space and the relevant planogram/SKUs that should be displayed, in order to maximise sales. In addition to all the hard work that goes on at a shopfloor level by bringing this stock forward and presenting it correctly, we also complete post launch analysis to show the return on investment for our clients and the value of the visits which we action.
"Stock is fundamentally the most important financial asset to the business, and effective merchandising has a significant impact on the retail business because of this."
eXPD8 can assist in all the above, following the correct guidelines set from the retailer.
As fashion is usually based on a creative and relevant context like art, music or the news, an important aspect of fashion merchandising is 'visual merchandising'. Founder of Selfridges in the early 1900s, Harry Gordon Selfridge, introduced the notion of encouraging customers to use their senses by placing mannequins around the store, so that customers could see and feel the fabrics. The history of mannequins dates back to the 1800s, around the time of the Industrial Revolution, when shopping was introduced as a pleasurable and social activity, rather than a requirement.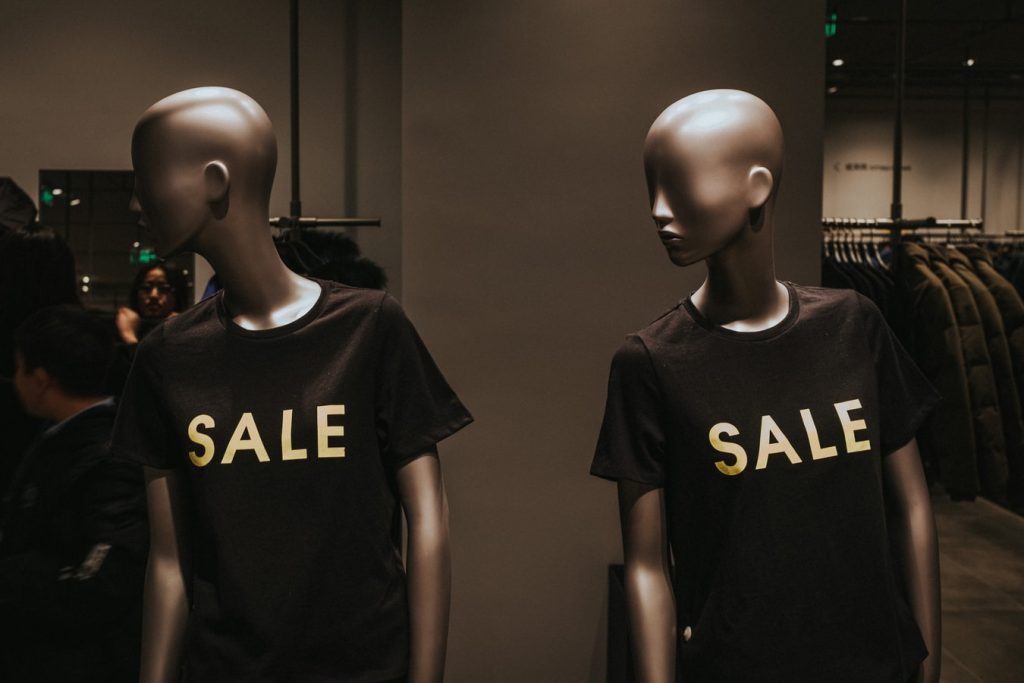 Mannequins soon then became real life models, and this has been a major aspect of the fashion industry since. The success of models was (and still is) wrapped up in catwalks and magazines covers; fashion was admired because consumers were able to visualise how something would look on them before they bought it. And the same aspect is used now for online shopping. Essentially, any product online is being merchandised – retailers are promoting sales through presentation, just online.
What is different between merchandising fashion compared to other general merchandising?
Fashion is constantly evolving and always in high demand. Retailers need to continuously be on the lookout for emerging styles and trends. Therefore, fashion merchandising is also constantly evolving. It's all about the bigger and the better, out-doing competitors by doing something new, exciting and unique. The Fashion Industry may make up a large quantity of the market share, but fashion isn't considered imperative.
On the other hand, general merchandising concentrates more on the everyday requirements of a consumer based on their needs, rather than their wants. Therefore, general merchandising relies more on the marketing and promotional activities like Seasonal Events or New Releases surrounding the products to boost sales. The focus is on the customer awareness of a product, making that product accessible for consumers and generating sales, rather than how the product is presented.
What could be learnt from fashion merchandising?
That the way a product is displayed can also have a financial benefit to merchandising, other than looking pretty. It teaches a person to build their knowledge of buying, selling and promoting to their target market, and by using marketing and trend forecasting research to be successful.
If you feel your fashion brand needs support in maximising sales and boosting presentation then please contact eXPD8 here.
and if you'd like to learn more about eXPD8's experience in fashion, check out our case studies here.
Gill Crouch
Account Handler