Father's Day 2019 saw families focusing on spending time together, celebrating Dad by having a special meal at home causing food and drink sales to be higher than any other factor (such as gifting, or cards). Consumers even rated Tesco as top grocer for Father's Day.
In 2020, we saw an entirely different type of Father's Day, Covid-related restrictions had eased for some, while others were still asked to shield, and companies started offering 'socially-distanced' presents, making it easier for families that weren't able to spend the day together.
This day of appreciation sparks conversations about what gifts Dads want. In past years, we would see ideas such as a fancy cologne, a fancy alcohol, maybe even a fancy new coffee machine! All mega 'treat yourself' products.
Tightening The Purse Strings
Many of us found ourselves held back financially in 2020, and so we couldn't spend as much on our Dads as we might have done before (although, statistically, consumers spend far more on their Mums than they do their Dads). Naturally, spending dropped and the pandemic caused people to cut their budgets by 37% for Father's Day (although, this is a smaller dip than for Mother's Day so Dads win out here?!).
Online Celebrations As Standard
In the past year or so, people made some suggestions of how to celebrate during this pandemic, so this could be with a smaller budget, or maybe with online purchase. 45% of consumers bought their Father's Day presents online, this is a huge 17.6% increase from 2019. We're still unsure where we'll be for Father's Day this year, and while there is still hope that we can spend the day with our Dads, just in case we still have to celebrate from afar here are some ideas from what people did last year:
Fixed Any Tech Challenges
38% of consumers went completely virtual. About a third of consumers say they missed watching sports with Dads, and just under a quarter said they missed watching TV in general. Thanks to the saving grace that is the mighty Netflix, we were able to take part in a 'Netflix Party' and watch films together! And if you didn't have Netflix, you could even use Zoom if you don't mind the 40-minute time limit. (I want to say that's perfect for football lovers as that's only 5 minutes from half time when you can grab yourself another drink, top up the Pringles, and re-start your Zoom call, but I can feel my brothers shaking their heads at me, telling me how vital those 5 minutes can be…)
Virtual Meals
Sticking with the tech side of Fathers' Day, and steering away from the now dreaded Zoom quizzes, many had a virtual meal together. Zoom, FaceTime, Skype, you name it – you can eat with it. Maybe this year, you could do an online cooking class. I did one recently with my mum and now we have a (very vague) plan to invite the whole family to do one so we can all do one together!
Better sleep = happier dad
2020/2021 has been a difficult time for many, so many chose a gift to boost Dad's mood! Something like a Lumie alarm clock maybe, waking you up with some concoction of fake-natural light, so you're less sleepy and in a better mood. This is also a great gift to yourself, if you can't be with your Dad on Father's Day then you may need a little mood-boosting too…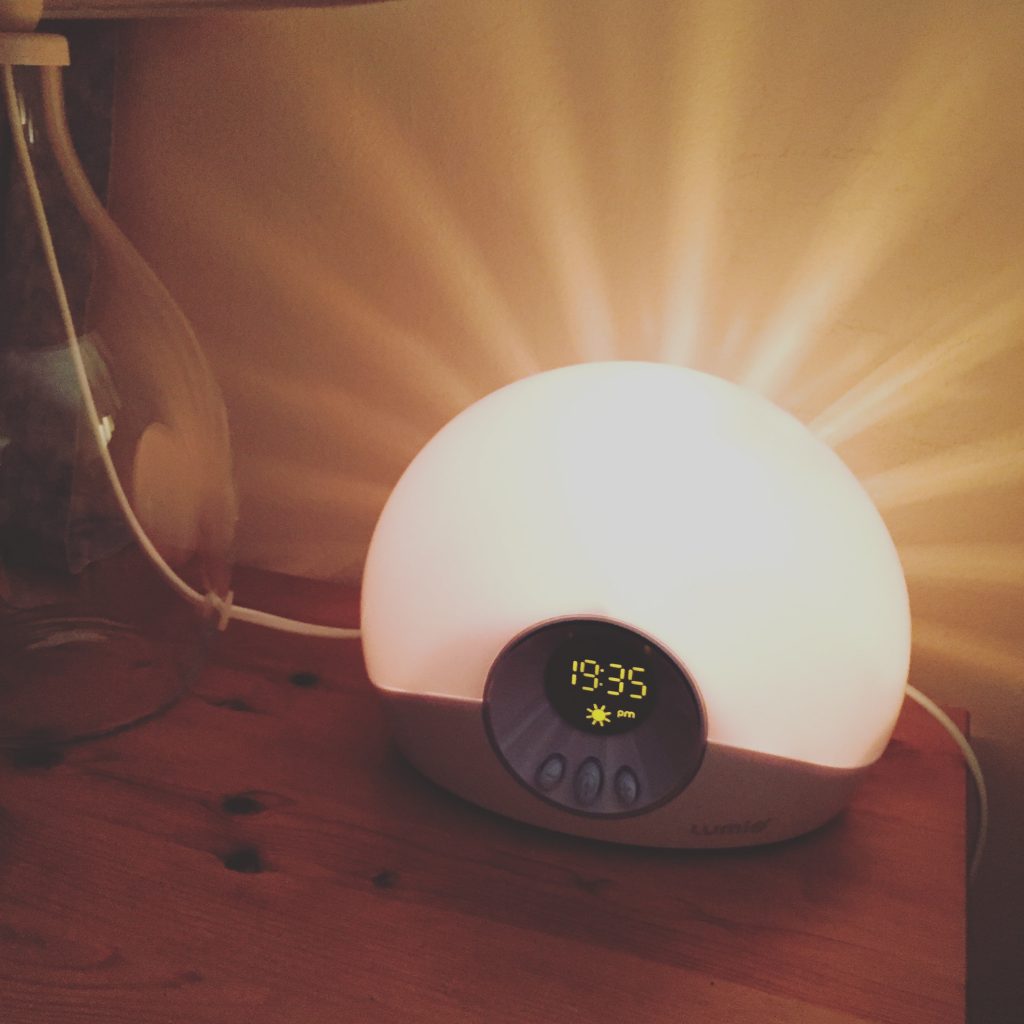 The Great Outdoors
People decided to take advantage of the easing of restrictions and went to see family members in outdoor spaces, 19% saw loved ones outdoors and had socially distanced meals or barbecues. Others got their hearts pumping and endorphins going by doing exercise with their pops. Maybe a fitness tracker would be a good gift this year!
Ahhh, Memories!
Finally, what do parents love more than to reminisce about the good old days. How many times do your parents hear a song and then start telling you all about the day they went to the record store and bought the LP? Or is that just my parents? Our record player had broken and so last year, with financial help from my siblings (perks of a big family!), we gifted my Dad with a portable record player (thank you Amazon) and a new (i.e. not warped) record of Al Green's Greatest Hits. Safe to say, he showed no emotion whatsoever and, to this day, I'm still unsure as to whether he liked the gift. But oh well. I thought it was fab.
On a positive note, due to the easing of restrictions, the majority of children were able to celebrate Father's Day one way or another. Hopefully, with you-know-what from a certain company based in Oxford (I don't want to jinx it), we will be able to celebrate Fathers' Day 2021 in person.
If you think that eXPD8 can help with your Father's Day plans, please contact info@expd8.co.uk or reach out here and we would love to help!