Field Marketing is an interesting and multi-faceted sector which many people in the wider population have no appreciation of the scale. Including internal departments where brands have their own service, i.e. not provided by 3rd parties, and applying a loose definition, the industry is worth approximately £1bn p.a. in the UK. The industry has changed very fast since eXPD8 started trading in 2003, driven by many factors, but pre-eminent amongst are developments in technology and the pressure on retailers from online retailers/discounters/cost base increases. It seems unlikely these factors will relent in the coming years, and in fact could intensify withthe advent of AI, and who knows how Brexit will impact?
Companies within the sector have developed a variety of strategies to deal with the ever changing environment, though in common, all focus on customer service. There has been a sea change in the quality of the client experience since we first started all those years ago. We were often met by outright hostility by people we'd never met before because they'd had such terrible experiences at the hands of Field Marketing providers. This simply doesn't happen any longer.
What has happened in the market is consolidation – eXPD8 has approximately half the number of competitors that it had at inception. Companies have disappeared or been swallowed up because they didn't invest in technology, failed to understand the changing demands of clients or changet heir business model to meet the changing market.
Companies have pursued a number of avenues to create a difference and competitive advantage such as diversification, horizontal integration and vertical integration, and it is vertical integration that has taken place in eXPD8's recent Joint Venture with Primeline in Ireland.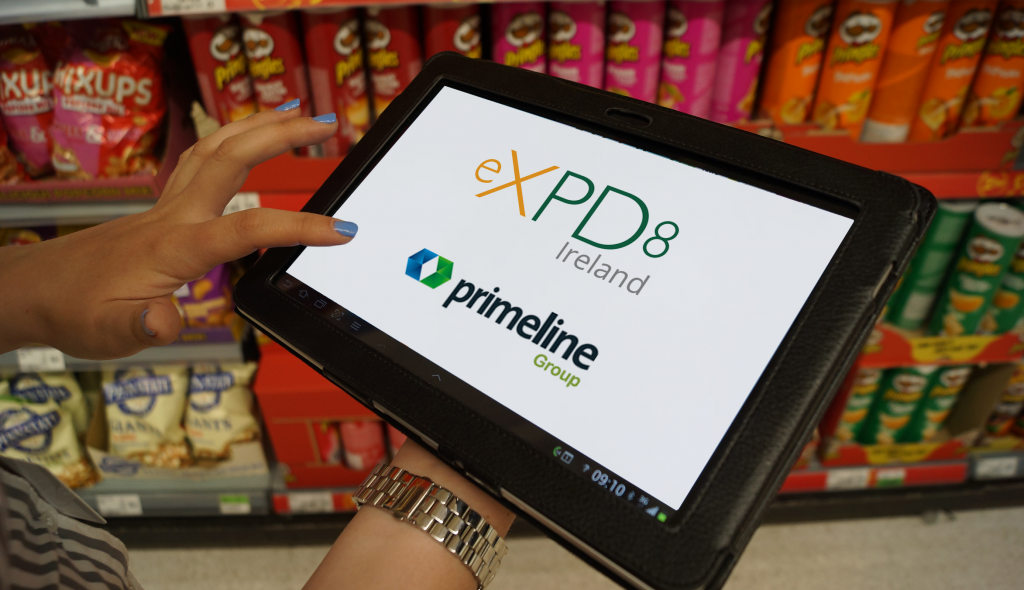 So what is vertical integration?  This is where a company manages part of a supply chain, and chooses to control another part.  The classic example of downstream vertical integration is where a brewery purchases its' own pubs to ensure its' products are successfully distributed. 
In the grocery sector, Dave Potts of Morrisons has made great play of and created competitive advantage by re-invigorating their reverse vertical integration into manufacturing of food products.  In the case of Primeline, having control over merchandising the products that it distributes on behalf of clients such as Mars, Colgate and Weetabix is a strategic component in providing a world class service.  For eXPD8, the venture exploits our strength i.e. our platform.  Our USP is retail expertise, process, efficiency, standards, controls, reporting and analytics. 
In the UK, vertical integration has something of a mixed record. Of course, if a brand has its' own internal Field Marketing team, this is an example of Vertical Integration. This model carries the advantage of a field resource better aligned with the brand, but suffers the disadvantage of cost, inflexibility and absence of market pressure for continuous improvement. The insource vs. outsource question is ever present.
Examples of vertical integration where the Field Marketing operation remains an independent service are fewer. St Ives PLC, which amongst other things produced marketing material acquired a Field Marketing business a few years ago with the idea that the POS could be produced and implemented under the same ownership. For whatever reason, this didn't work out, and the business is once again independent. There is another example where merchandising is an extension of largest part of the business which is warehousing, consolidation and distribution.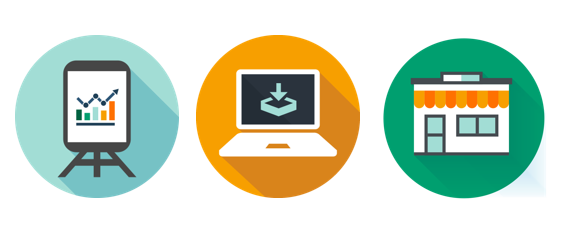 So why isn't vertical integration a favoured solution in the UK, whilst we believe that the JV in Ireland is right answer? There are two major reasons. Firstly, the Achilles heel of Vertical Integration is maintaining focus all the potentially very different parts of the business with the obvious risk of becoming a "Jack of all trades and . . . ". In the case of the Joint Venture, Primeline will stay focused on the quality of their operation, whilst eXPD8 will deliver service excellence first time, every time in the Field. In addition, the eXPD8's contribution in Ireland will also benefit from the continued development of standards, services and technology in the UK.
The second reason is that the distribution model is different in Ireland. It's a smaller market, so intermediaries such as Primeline are used to manage, sell, warehouse and distribute product on behalf of many brands. The inclusion of Field Marketing as a vertically integrated solution is therefore much more akin to Brands having an internal resource as is common in the UK, but without the disadvantages of cost and inflexibility.
As for the UK market, it is the firm belief of all those here at Planet eXPD8 that a collaborative model with clients AND retailers is key. We will continuously drive improvements to our core service enabled by technology and a motivated/skilled workforce, and if we are asked to do something we don't do, we'll find someone who can!