The Field is full of risks and opportunities quite unimaginable when you spend most of your time sitting at a desk. For Account Teams here at eXPD8 central office, putting on a badge and heading off to store to complete calls first hand is the only way we can properly test the questions, devices and communications that we are responsible for sending out into that world. Out in store, we can check the limitations of our own imagination and attention to detail.
Back in 2018 I spent a day with local Regional Field Manager Nicky Lockyer, to experience the front line of a new audit project I was managing. The project was something of a pioneering exercise, falling outside of eXPD8's usual remit, and we were developing entirely new processes to harvest the best possible data for our client. The first month's trial run of the project had exposed a couple of teething challenges, relating firstly to unforeseen complications of the Field environment and secondly to an extremely quick turnaround for training more than 150 Field specialists. I knew a Field visit would be a key step in making recommendations to improve the project.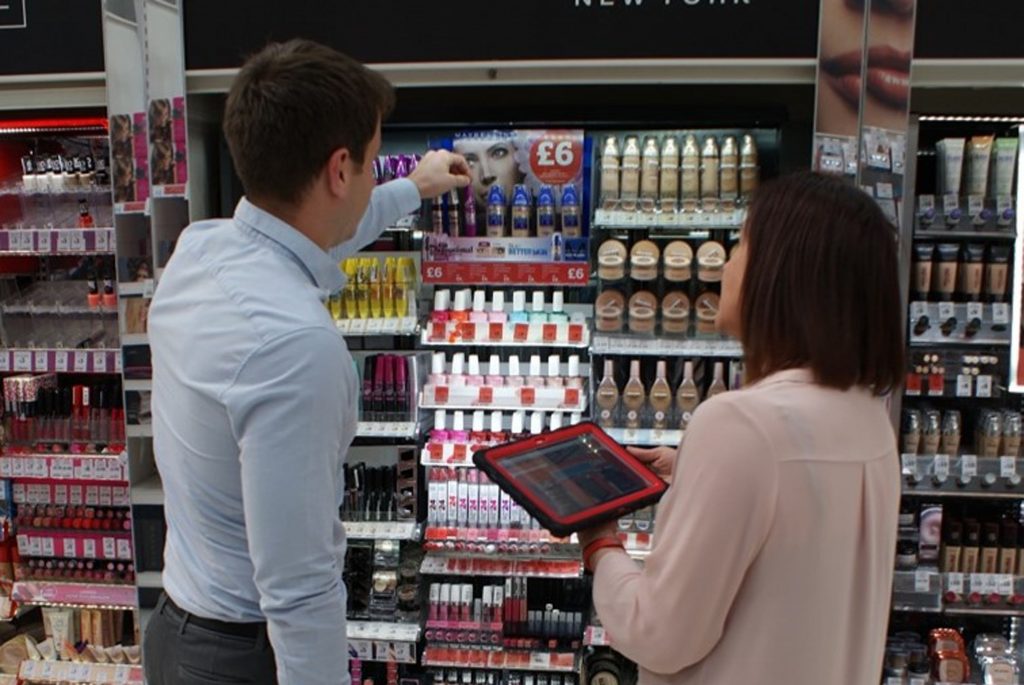 During the Field visit itself, Nicky kindly took me to 4 of the most challenging local stores on our visit list and let me fumble through a series of technological and logistical headaches that were difficult to resolve. I queried some of the instructions in our complex brief and spent time on the phone to our IT department. I spent several minutes referencing information in files which had been formatted to suit the file's creator rather than prioritising the end user. I dealt with a manager who had reservations about the activity we were completing, and I observed further tensions in tiny stores where we needed to negotiate obstacles or restricted spaces. There were instances where I agreed that given call times were insufficient to safely complete all tasks to a high standard, and several cases where shelf spaces were so high and tall, or so narrow, or so awkwardly angled, or so obscured, that I was unsure even my best efforts would generate compliant data.
Afterwards I worked hard to draw directly on my visit notes and improve the visit process for our Field Team, and ultimately for the client. I de-cluttered the client's portal area, improved naming conventions of files, simplified the brief, and adapted our excel based templates to make it quicker for users to locate the data they needed to reference. I created troubleshooting pages to address the most common causes of quality failures, and then circulated these tirelessly throughout various channels for the following months. I later returned to some of the same stores again with our main client contact, and this opened the door for further cooperation and progress, leading to conversations on how to steer the store selection process away from the types of stores where we were having the most challenges, and on how we could focus our quality review more directly on the areas which were inside our control. Through our visits, the client grew more aware of certain complexities that were causing confusion or delay, and eventually agreed to simplify visit requirements and extend visit times in selected stores.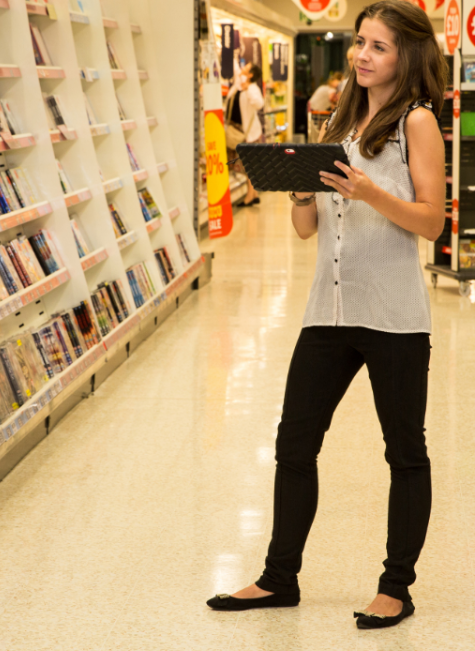 Since then, I have returned to the Field a few more times with the client, and with the Field Team, and have always found the experience both humbling and extremely helpful in creating dialogue with project stakeholders. On these occasions, within the stores themselves and while travelling or lunching in between, I always take the crucial opportunity to listen, both to the external clients driving our projects, and to the views of our internal work force. Both these voices need to be very carefully balanced. Though it isn't always easy, store visits never fail to generate a series of concrete action points that help us to improve our briefs, communications, relationships and projects for the future.
If you would like to know more about how we work with our clients, get in touch today.
Account Handler