What is an FSDU?
FSDUs (or Free-standing Display Units) are a fantastic way to create eye-catching, temporary displays in stores to promote your product launches, promotions and strengthen your brand. Here at eXPD8, we support many of our clients regularly with the installation of FSDUs as part of their in-store marketing campaigns, helping them increase sales by making the most of limited space in an ever-tougher retail environment.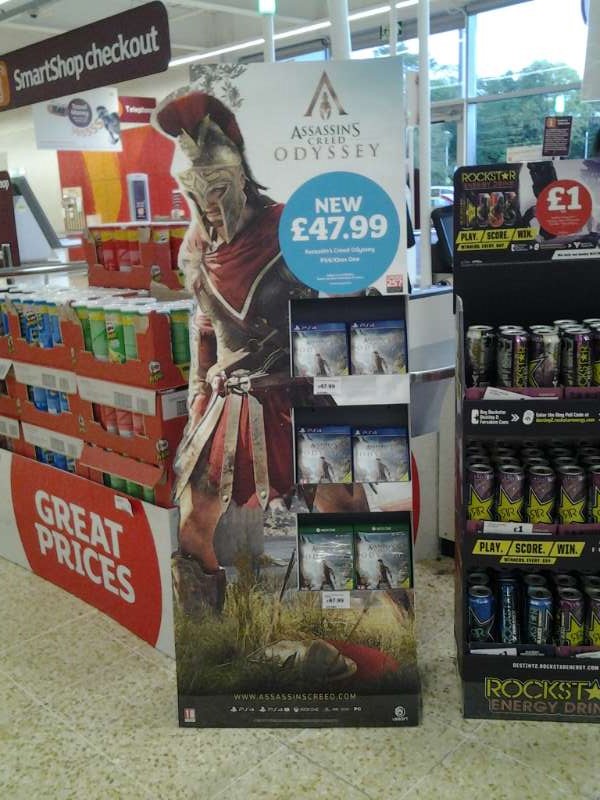 Why are FSDUs important for product launches?
When designed and implemented well, FSDUs are a proven high impact, creative sales tool that can be used to maximise the impact of your product and help it stand out from the crowd. Providing retailers with quality Point of Sale material can be lucrative to both parties, helping to increase shop floor sales by increasing brand visibility and awareness and appealing to the all-important impulse buyer.
FSDUs can put you in control of how your merchandise is marketed to the end-customer. With an array of FSDU designs available to promote your products, they are also fully customisable and clever artwork design can really engage with shoppers and help your product stand out, ultimately assisting consumers in selecting your product amidst an abundance of alternatives.
Cardboard off-fixture units are suitable for a vast range of uses and products as they are versatile and adaptable in terms of size, weight and shape. Many of the available designs have been developed so that they can be flat-packed, and the design features are always improving to increase transportability, ease of build and durability, which can also help reduce transportation costs.
Placement of your product can be critical, especially for items that would not normally feature in the main footfall areas of the store such as the foyer or by the checkouts. A prime example of this is Music, Video and Games product, with Entertainment departments often at the back of large supermarkets, or even on a separate floor, out of sight. FSDUs allow front of store focus, boosting product awareness and visibility – by obtaining this prime retail position, every customer that passes through the door will see your product.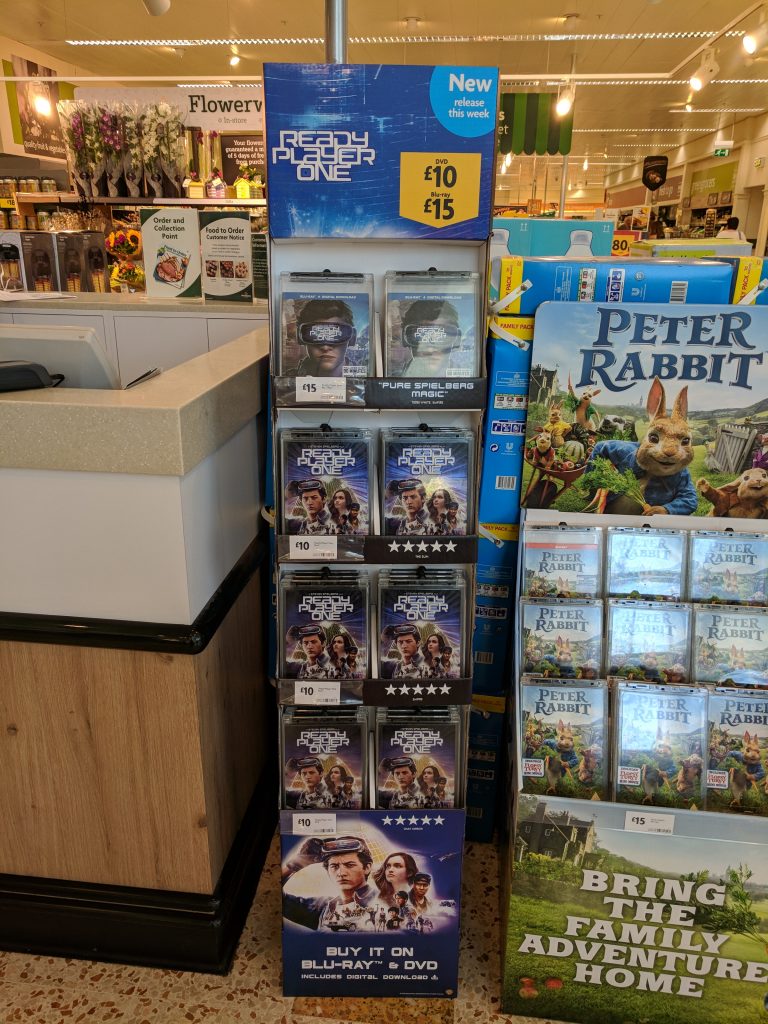 Our top tips when considering an FSDU launch
When deciding on which FSDU format you'd like to use, there are some important factors to consider, to increase your chances of a successful set-up and getting the return on investment you are looking for.
1. Design
Costs for producing different FSDUs can vary greatly, so it's important to consider the best design for your budget. Would a smaller, cheaper design in more stores or a large, impactful but more expensive unit in fewer, higher sales-ranked stores be the best option for your product? Smaller units won't stand out as much but are cheaper to produce and can be strategically placed where they will be noticed, such as near checkouts for those last-minute impulse purchases. For high-profile product launches you could consider a bespoke theatrical unit, to create a high-impact display, centre stage. If you have the budget for it, a bespoke design can really make your product stand out. Don't forget – depending on the type and value of the product, many retailers will require security solutions to be in place front of store, so make you you've considered this in the design of your unit.
2. Merchandising
External product merchandising support is a sure-fire way to increase compliance and availability, and ultimately sales for your product. Our expansive field team can be your eyes and ears on the ground, securing front of store space/prime locations on the shop floor, giving your product the time and support it really needs to succeed. An added bonus is that we can provide compliance reports, photos and analytics in real-time, thanks to the technology our merchandisers use.
3. Route to store
If possible, we'd always recommend walking your POS into stores via our merchandisers. Using our eXPD8 merchandisers as a route to store dramatically improves the chance of a compliant set-up as this avoids the deliveries being lost or damaged in store. It also saves merchandising time being wasted searching warehouses for POS, meaning merchandisers can concentrate on ensuring your stock is out. To do this, you would need to consider the size and weight of your FSDU when boxed, to ensure it can be transported this way.
4. Build
FSDUs can either be flat-packed or pre-built (and even pre-filled!). Flat-packed units within sensible dimensions can be walked into stores, which as previously mentioned can really boost your compliance results. For best results, the unit should be simple to build, ideally within 15 minutes, to save precious time in store.
5. Capacity
How much stock do you want your unit to hold? Will your stock supply be enough to fill and sustain the unit? Your unit should always reflect your realistic supply levels, as empty units can be at high risk of stores removing from the shop floor early, or even cause the unit to not go out in the first place! You could also consider creating adaptable storage (blockers and/or smart artwork to keep the unit looking presentable when stock flies off the shelves!) – this can avoid the unit looking empty and therefore reduce removals.
6. Store base and merchandising approach
Choosing the stores which will benefit most and have a better success rate for POS compliance can really make all the difference in giving you a greater return on investment. We have a wealth of store-specific data and a powerful web-based analysis tool at our fingertips and can support our clients with data analytics to measure performance and select the best store base and unit type to increase the chance of a really successful product launch.
Leila Alloush