In the summer of 2018, an unlikely alliance of Future Leaders formed within eXPD8's wider Central Office community, setting out on an 18-month quest to each earn a professional qualification. There were 9 members of the fellowship in total; 8 creatures from Middle-Management, plus their leader, the greying and wizened Paul (eXPD8's Group Finance and IT Director).
United in common purpose, the Future Leaders skipped merrily through group workshops, chiselled portfolios of evidence from the mines of daily experience, lost their way in dark forests of late night multi-thousand-word assignments, tackled the beast of a project to rule all projects, and finally scaled the sheer-faced mountainside of End Point Assessment until, at last, the survivors arrived breathlessly, atop the summit of their astounding achievement, and received their certificate.
Starting our fantastical journey
What you've just read is an exact description of completing the CMI Diploma in Leadership and Management. There's also a little bit of Lord Of The Rings thrown into the mix, possibly a side-effect of the two and a half years I spent working on eXPD8's Warner account. It's certainly no exaggeration to paint a picture of a formidable adventure, one we each had to tackle astride our turbulent and ever-changing daily roles.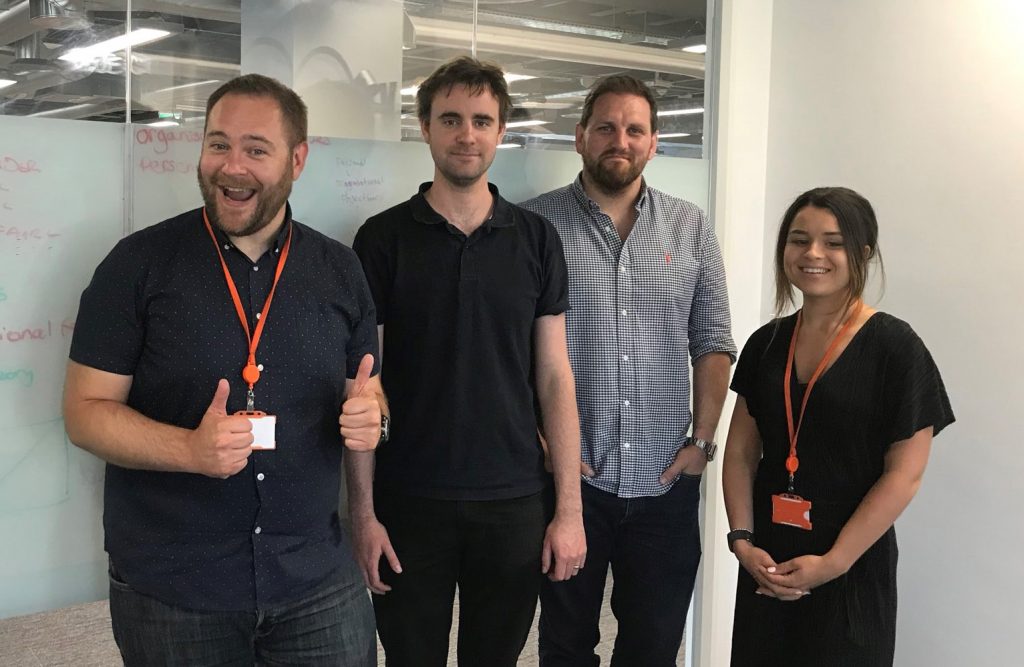 Fortunately, the pressure here was offset by the unique opportunity the course gave us to support one another, bonding across different accounts, and even across different offices, discussing our approaches and thoughts on various topics as the course unfolded; from budgeting, teamwork and organisational structure, to theories for looking after projects and people.
One qualification to rule them all
Naturally, we cultivated our own personal learnings from the course. For me, my first seedlings sprouted from exploring the term stakeholder, a word describing anyone with any level of interest in a business; whether it be a competitor working to out-do us on rate, a prospective client fishing for a quote, or even a potential employee reading these words right now on our website. This definition really helped unlock how each of us at eXPD8 exerts a huge sphere of influence throughout our daily interactions; a butterfly effect spilling into our merchandisers' lives and homes, into tens of thousands of stores, into printing agencies, into the hearts of major brands, and agencies and retailer Head Offices. Opening our minds to this definition of the stakeholder was a valuable starting point from which we began to look at strategies to listen, interact, and prioritise communications with all of these different groups.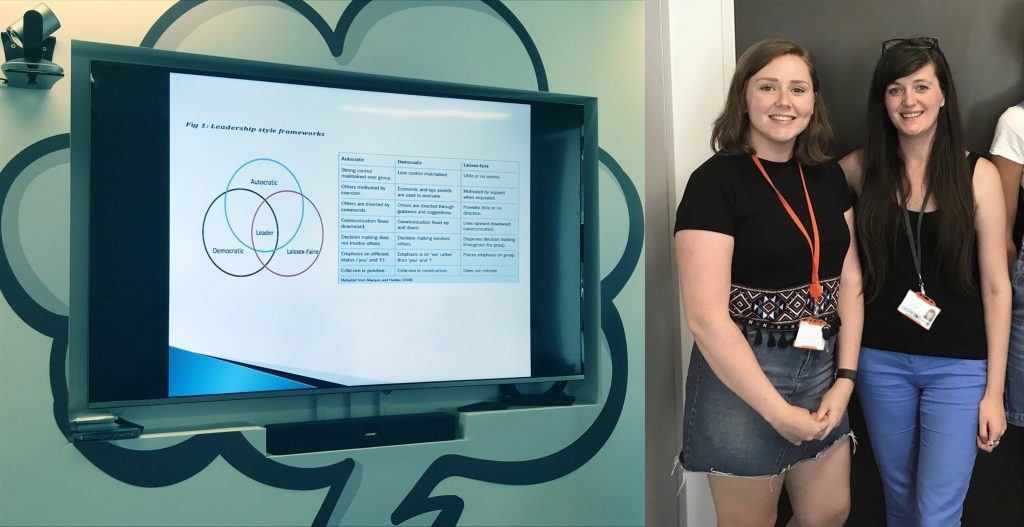 Throughout our ongoing assignments, and the assembly of our final portfolio, we were consistently encouraged to consider how the general structures, models and theories we were studying applied to our business, and to our own roles and professional accomplishments. Here, there were many exciting questions for us to consider. How do eXPD8's mission and vision statements filter down onto our desktop takeovers, onto our mug coaster artwork, and into our appraisal objectives? How does our business react to mounting environmental concerns in its approach to workforce mileage, or to political pressures such as gender pay equality? How should my coaching and management style adapt for a new starter as they begin to take on more and more independence? How do I balance commercial responsibility with personal loyalty?
The path to success
In addition to all of this, the course saw us split into two groups and guided through a team project, in which my half were given 6 months to review staff retention at eXPD8. Building on some of the skills we'd discussed around planning, managing budgets, and working with different types of data, we built a Central Office questionnaire and analysed the 50 anonymous results sent back to us, in order to create a series of recommendations which we presented formally back to eXPD8's Senior Management Team, and in summary back to the Central Office team itself. This was an unforgettable and testing experience, and one that was certainly one of my course highlights.
From our very first workshop, to the very last question our assessor asked us in our final Skype interview, each one of us on the course has grown more and more from Future Leaders into simply Leaders; moulding, shaping and influencing the people and processes we whom we interact. Our progression has taken place partly as a direct result of the course, but also naturally alongside it, in line with formal promotions for many, or increasing responsibilities for the rest. On final reflection, I am very proud of myself and of the colleagues I've grown closer to over the last 18 months, and grateful to the business for the considerable resource of company time and cost that has bought us each this enriching qualification that we can now keep hold of and draw on for the rest of our professional lives.
Joe Ledbury
Account Handler