While out shopping this afternoon, my husband and I were excited to stumble upon the new BELONG arena which is attached to the newly refurbished GAME store in Bristol Broadmead. The GAME store has moved down the street 250 meters in the Centre of Bristol within the last couple of weeks and whilst we were in the shop itself we were surprised to see an adjoining section of the store that was dim lit and packed with adults and children playing the latest releases on VR/PC/PS4/Xbox One X etc. Some were gaming alone, others had occupied the sofa section with their friends and parents and were having a coffee and cake over Friday's Need for Speed: Payback.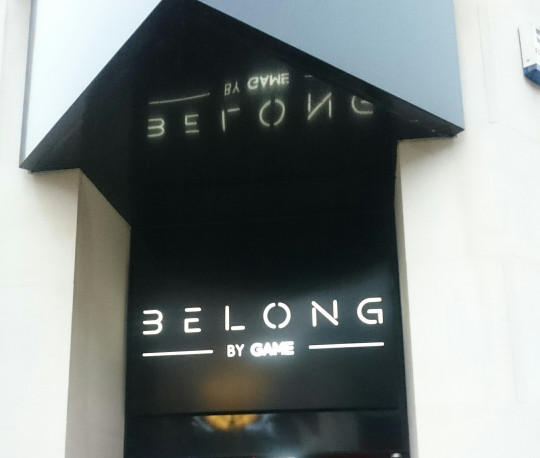 After  5 minutes of looking around… we had a conversation with the Store Manager who informed us that GAME launched BELONG in late 2016 with the aim of supporting community gaming and boosting the social aspect of gaming within the UK specifically. He told us that the Bristol BELONG arena, is the biggest in the country so far and houses tournaments on various nights of the week, bringing likeminded gaming enthusiasts together for the evening to interact over their state of the art hardware in a social atmosphere – the technology under one roof was really astonishing, we didn't need to be sold on the concept or environment but when we learnt that they also had a fully licensed bar this took it to another level…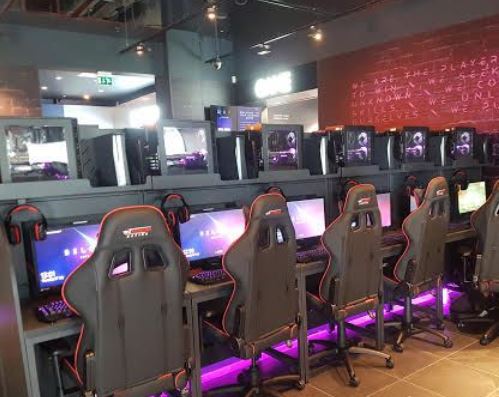 A few points that really impressed us…
The licensed bar and pringles selection was staggering as a starting point!
They had perfectly created an atmosphere appropriate for both fanatics and families – for fanatics, the technology on offer is incredible. For families in the growing digital age, it was refreshing to see different generations engaging sociallyin gaming. Gaming can be perceived by parents as such an isolated hobby, this was a really refreshing take on it
The GAME store itself has increased their focus on graphic cards/their PC gaming section since their refurb – a smart move allowing BELONG customers to essentially "exit through the gift shop" after playing on the tech itself next door
Further more… GAME have also upped their merchandise section and reduced their software range – again, a smart move after BELONG customers leave the store and a way for the brand to continue thriving in consumer product sales whilst software sales decrease year on year
It created an "experience hub" for some super expensive pieces of kit that are in reality not accessible or within budget for most people – yes, you have to "pay to play" but this is significantly cheaper than actually investing in the hardware to take home
Both the store and the BELONG arena were well presented. Unlike the previous Bristol GAME store, it was free of clutter and a jumbled mess of pre-owned lines. Everything had a place.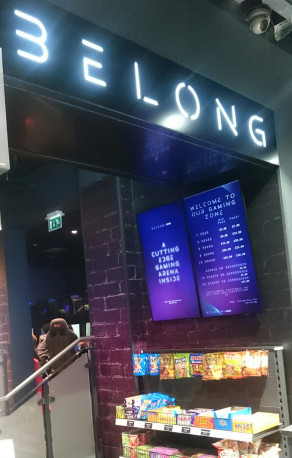 Leaving the store, we were both saying how positive the experience had been. It was great to see gaming retail in such a forward thinking, slick (and to be honest sexy) environment – the brand was taking into account the changing market place whilst also creating a social community. For us BELONG was turning two popular gaming critiques on its head a) gaming is not social and b) the future of gaming retail is bleak.
Such a positive experience and really exciting for the future.
Client Services Manager