Seasonal events mean big business in retail. In 2019, Easter sales were worth in excess of a chunky £2bn to the UK Retail Market. What is surprising, specifically around Easter, is the ability for retailers to maximise on sales across an array of categories, whether this be confectionary (the obvious winner!), fresh produce, GM and / or gifting. In addition to these categories, there can also be some surprise spikes in sales in other categories such as Entertainment, Clothing, Health and Wellbeing, depending on the weather during the Easter break, where many people are at home with their families and away from the office.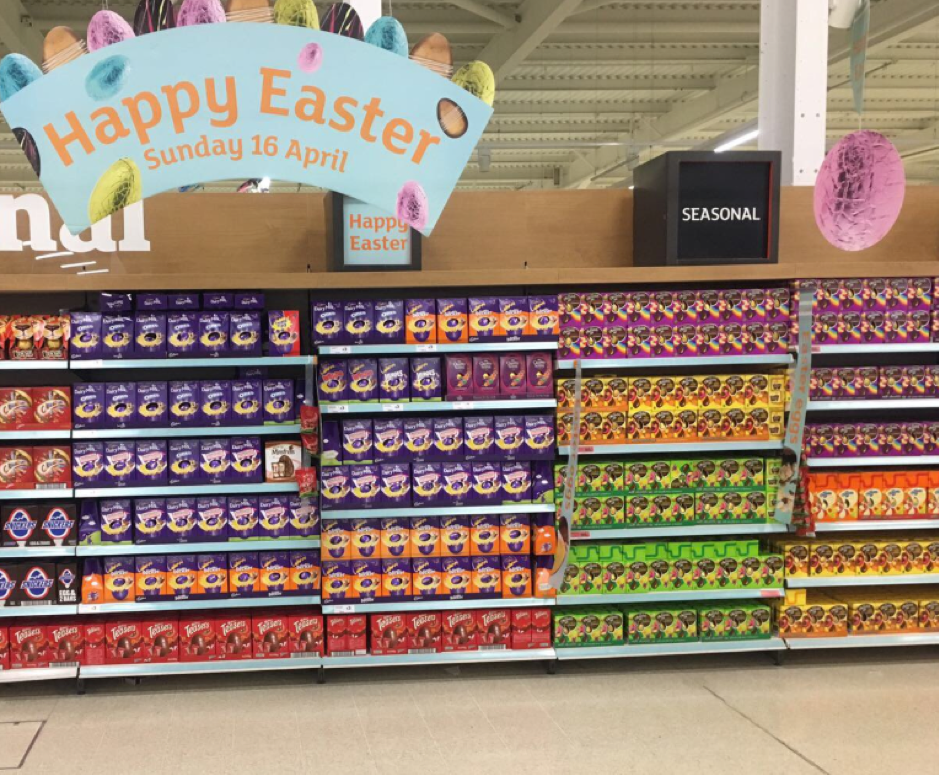 Don't be late with the chocolate
So first, let's talk about chocolate! When it comes to Easter Retail, it's a big deal. In 2019, Brits purchased up to £335 million worth of Easter eggs and chocolates in the last 12 weeks leading up to the Easter weekend, according to Kantar statistics, with the average household taking home 10 such treats during the build up between February and the Easter weekend. The UK specifically were found in 2017 to top the global chocolate consumption figures with the average Brit consuming 8.4kg worth of chocolate.
There has also been a huge rise in Vegan inclusions into the market place. In 2017, 8% of chocolate launches in the UK were Vegan and this has risen in each subsequent year, with Vegan chocolate becoming more "mainstream". The spend in confectionary specifically is showing a rapid rise YOY in the discounters who offer "more for less" and allow customers the opportunity to buy treats for their loved ones as a "token" rather than spending a higher proportion of their disposable income on more expensive gifts.
In addition to the natural boom in chocolate sales, weather and the time in which Easter falls can also have a huge effect on sales. Warm weather over Easter 2019 also helped supermarkets achieve a year-on-year sales growth of 2% as it boosted sales of ice cream (8%) and hay fever remedies (27%). This showing that availability is key in other categories at this time, outside of confectionary. Entertainment offerings such as DVD and Games also see a huge increase in sales during this period due to the school holidays, where parents are searching the shelves with ways to entertain their children.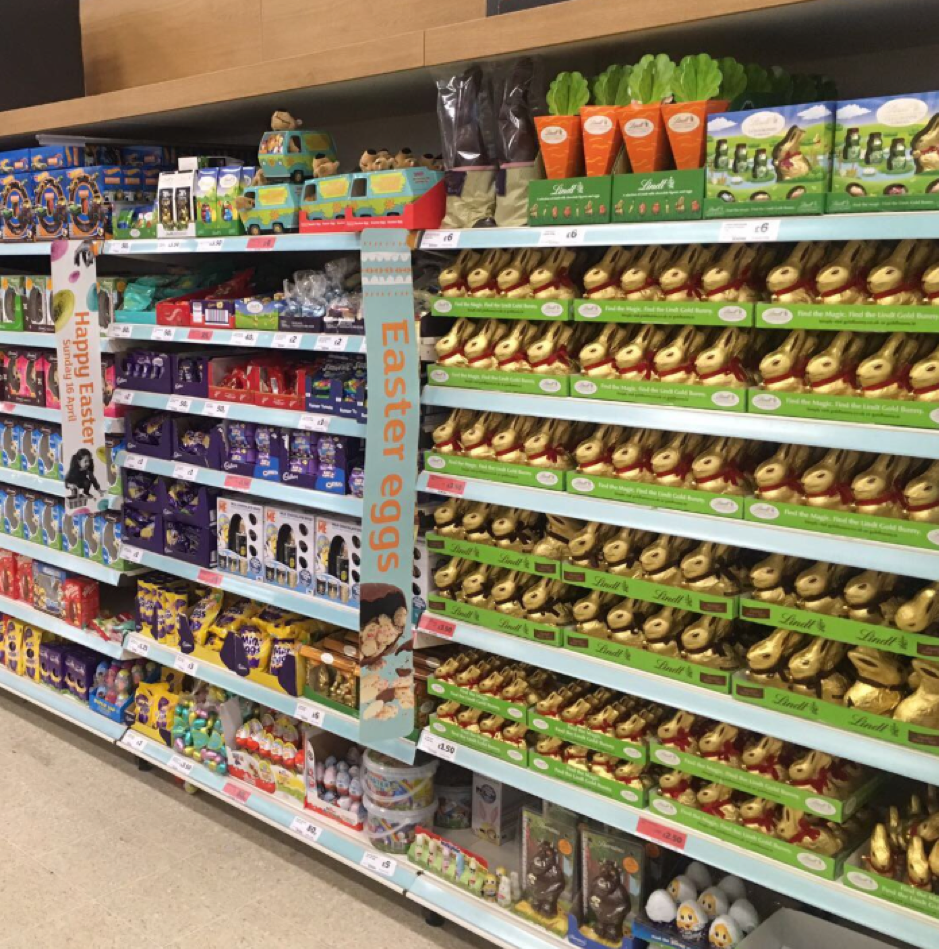 Keeping it fresh
Outside of confectionary and gifting, supermarkets also see an increase in sales on their fresh produce at this time. Easter consumers love to prepare a special meal for their families, with more than 1 in 10 shoppers that plan to prepare a special meal highlighting a key opportunity for retailers to entice customers with fresh produce and meal offers for the Easter Sunday roast.
Availability is key in any category for Easter 2020, whether this be in grocery sections, confectionary or gifting. At eXPD8 we specialise in maximising availability in over 90 retailers throughout the year. If you would be interested in hearing how eXPD8 can support your brand this Easter then please, get in touch on hello@expd8.co.uk.
Gemma Cook
Client Services Controller