Hi, I'm Sarah. I've been with eXPD8 for two and a half years now, and I am an Account Manager for one of the major retailers. I am based as a full-time implant within the retailer's head office. When I explain what I do people often say to me "but surely that's like being piggy in the middle, how do you cope?!" Quite easily is my reply, I get the best of both worlds. Let me explain…
Location location location
Being based in the retailer's head office is ideal for working closely with them. In this privileged position, I get to engage with the client every day, keep my finger on the pulse of the client's business and hear first-hand what is going on. I am included within planning meetings and decision making; being included at this early stage means I am always kept in the loop. This allows me to offer the best solutions and plan accordingly for my clients. It also means I am able to fully understand their needs and ensure we deliver first time… every time. The retailer makes me feel super welcome and very much part of their team, even including me on their social outings and Christmas parties. Yes, you heard it here first. Being an implant means the Christmas party comes around twice a year! If that's not the best of both worlds, I don't know what is.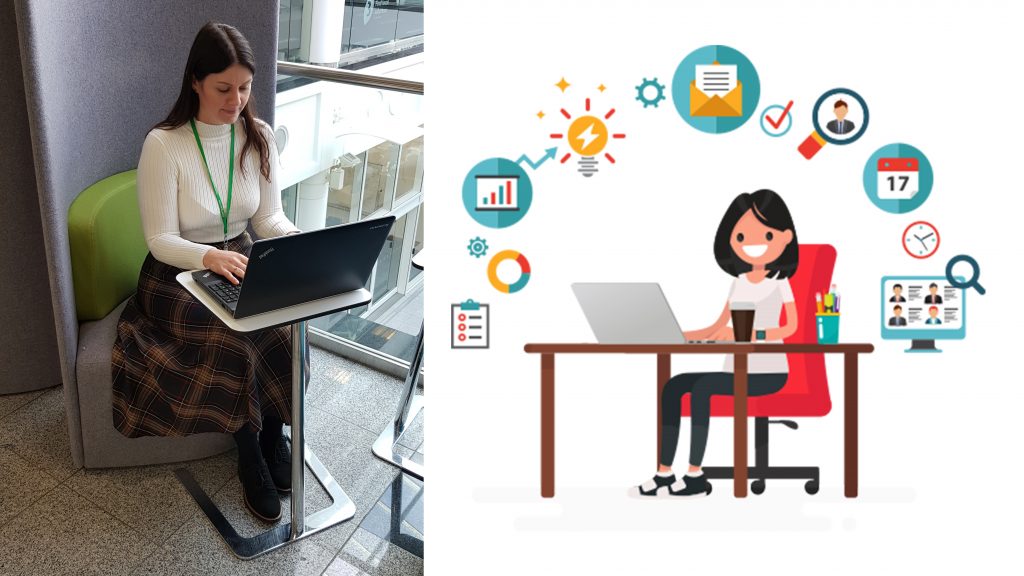 Always in touch
This working practice is beneficial for both the retailer and eXPD8, allowing me to do the best possible job as a Retail Account Manager. As Aristotle once said, "Pleasure in the job puts perfection in the work" and I couldn't agree more! I certainly take pleasure from my job and I strongly believe being happy at work plays an essential part in you being able to fully commit and deliver within your role. If you'd like to find out more about an exciting and challenging role at eXPD8, and get the best of both worlds yourself, get in touch at HRteam@expd8.co.uk
Love what you do
I also have a very close working relationship with the eXPD8 team. Being completely honest, working remotely from your team can be tough at times. I find the best working practice is to visit our Bristol Central Office regularly to spend time with the team having face-to-face meetings. On a day-to-day basis I use a mixture of email, phone and Skype for communicating. All of the eXPD8's systems are designed to allow remote access, so I am able to log in and work across all of the systems as if I were sitting in the office. My manager is also very good at taking the time to visit me regularly and offer her support. So even though I am not physically with the team every day, by using this mixture of communication methods means I am still very much able to be an integral part of the team.
Sarah Patchett
Account Manager