2018 was a big year for the gaming industry with several big blockbuster titles that have made the news – big budget AAA's like God of War, Marvel's Spiderman, and the gargantuan Red Dead Redemption 2. The global gaming industry is now worth almost $138 billion, with some predictions putting it at $180 billion by 2021. The UK's slice of this industry is worth more than £5 billion, employs 47,000 people, and contains 2,261 active games companies. Our very own eXPD8 Head Office shares Bristol with 50 video game companies (and counting). This makes the UK Europe's largest gaming market.

The gaming industry in the UK continues to grow – with Virtual Reality and eSports standing out as the fastest growing segments. Virtual Reality alone is set to be worth £1.2 billion by 2022, with 8 million VR headsets soon expected to be in use. This will be further driven by this technology moving away from the enthusiasts and early adopters and towards the bedrooms and living rooms of gamers. The next generation of Vive, Oculus, and PSVR hardware will likely be more affordable, more user friendly, and better supported by developers. This is a fantastic opportunity for retailers and merchandising companies like eXPD8, with a raft of new launches and campaigns on the horizon to sink our teeth into.

eSports, the competitive and broadcasting side of the gaming industry, also continues to expand. With a predicted growth of more than 20%, this will bring eSport's revenue up from £24 million in 2018 to £48 million in 2022. eSports is also the section of the gaming industry where the gender divide is the least pronounced – with just over 10% of 13 to 14-year olds (of both genders) engaging with eSports, and a similar number reporting that they have attended an eSports event. This is another opportunity for companies like ourselves to deliver new tasks as the demands of the industry change.
Then there are the games themselves. The launch of Red Dead Redemption 2 was a huge release across the world. It was a big enough that other video game companies changed their launch schedules when it was announced and was a key player for the industry in 2018. In the UK, not only did it succeed in being the third fastest selling non-FIFA game of this generation, it also surprised many people with just how big a video game launch can feel, with a vast quantity of trailers, TV spots, posters, and billboards preceding the launch.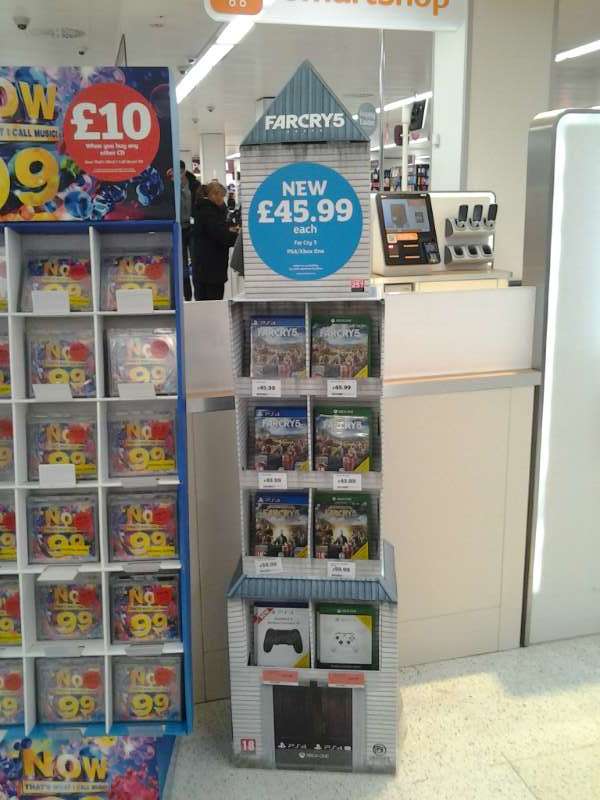 With the Nintendo Switch in mind, a quick glance over Amazon's 10 bestselling games of 2018 shows us that 6 of the 10 listed titles were Nintendo Switch exclusives despite not selling Red Dead Redemption 2 or Battlefield V on this platform. Super Smash Bros Ultimate, which only launched on December 7th, tops the list (and has topped the list since it became available to pre-order). Super Mario Party, which launched October 5th, sits on the second spot above Red Dead Redemption 2. The Nintendo Switch is a particularly exciting console for merchandisers as its physical game sales are up an impressive 90.1% from 2017 – resisting its competitors trend towards digital sales.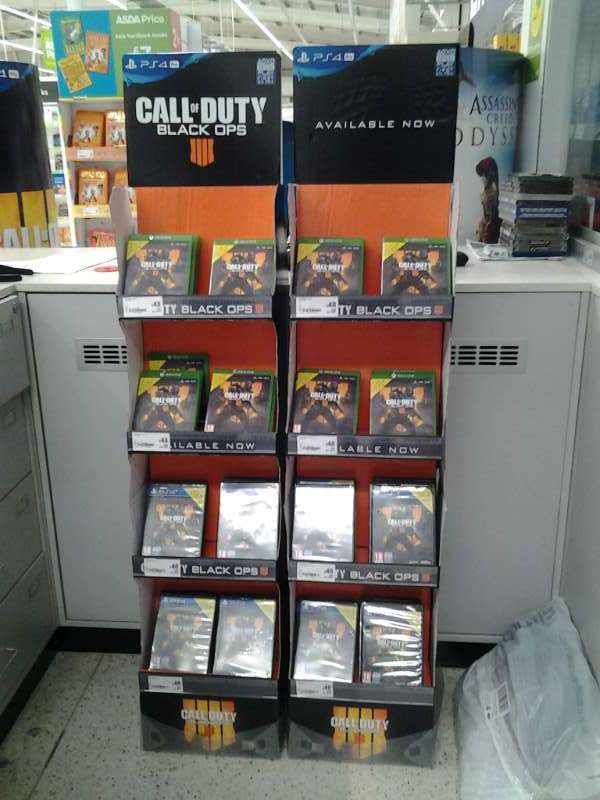 There have also been success stories outside of the huge, big budget releases of 2018. Smaller, more personal, and often independent games such as Celest (which was even touted as some to be a Game of the Year contender), Octopath Traveller, and Into the Breach have defined the year for those who wish to stay away from the crowds and explosions of Call of Duty and Fortnite. This is a genre in which the Nintendo Switch shines. Many of the Switch's best and most popular games were made by smaller independent studios, their work rubbing shoulders with giants like The Legend of Zelda: Breath of the Wild and Super Mario Odyssey. These kind of titles work to market the Switch as the console for independent gaming, further aiding the steady sales figures reported by Nintendo in 2018. We at eXPD8 are excited to spend another year supporting and being a part of the UK's games industry!
Nik Maxwell