Our recent office move has highlighted the importance of the effect that a healthy office has on creating and sustaining happy minds.
In order to be the best Field Marketing company around, to provide our clients with the best services that they can find; we need to ensure that we look after our colleagues. By encouraging a healthy lifestyle and taking a slightly different approach in our new office, we hope to provide smarter working practices that reflect in better service for our clients.
We have chosen to invest in ergonomic chairs for our staff to provide them with maximum comfort, which in turn encourages them to work with maximum efficiency. It is important to encourage comfort within the work place so that it boosts moral and encourages everyone to keep a positive mind and attitude.  After just 2 weeks of being in the new office, I can already tell that my back doesn't hurt anywhere near as much as it used to… these chairs are genuinely effective!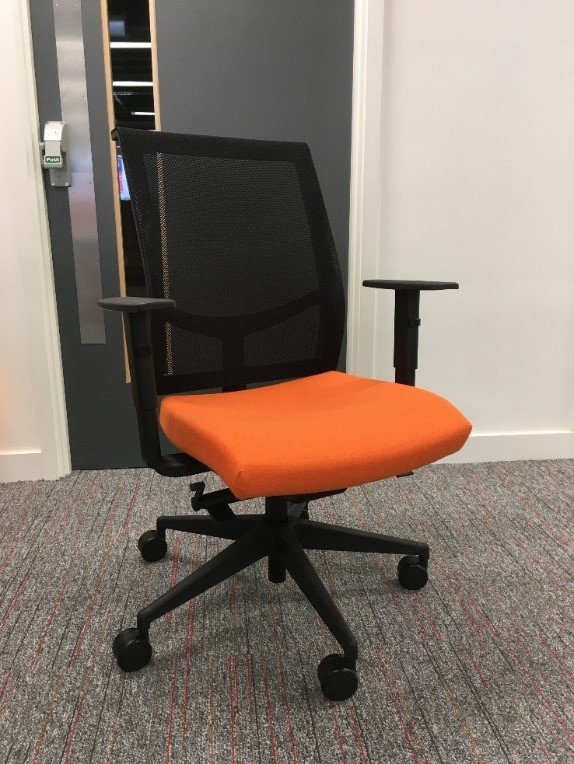 The open plan office encourages communication and collaboration within each team to help drive efficiency.  The space also allows our colleagues to step away from their desks and move around the office to communicate with each other.  Our new office has a main atrium and lots of floor to ceiling windows on the outer wall; this provides plenty of natural daylight for the office to boost energy levels and the feel-good factor.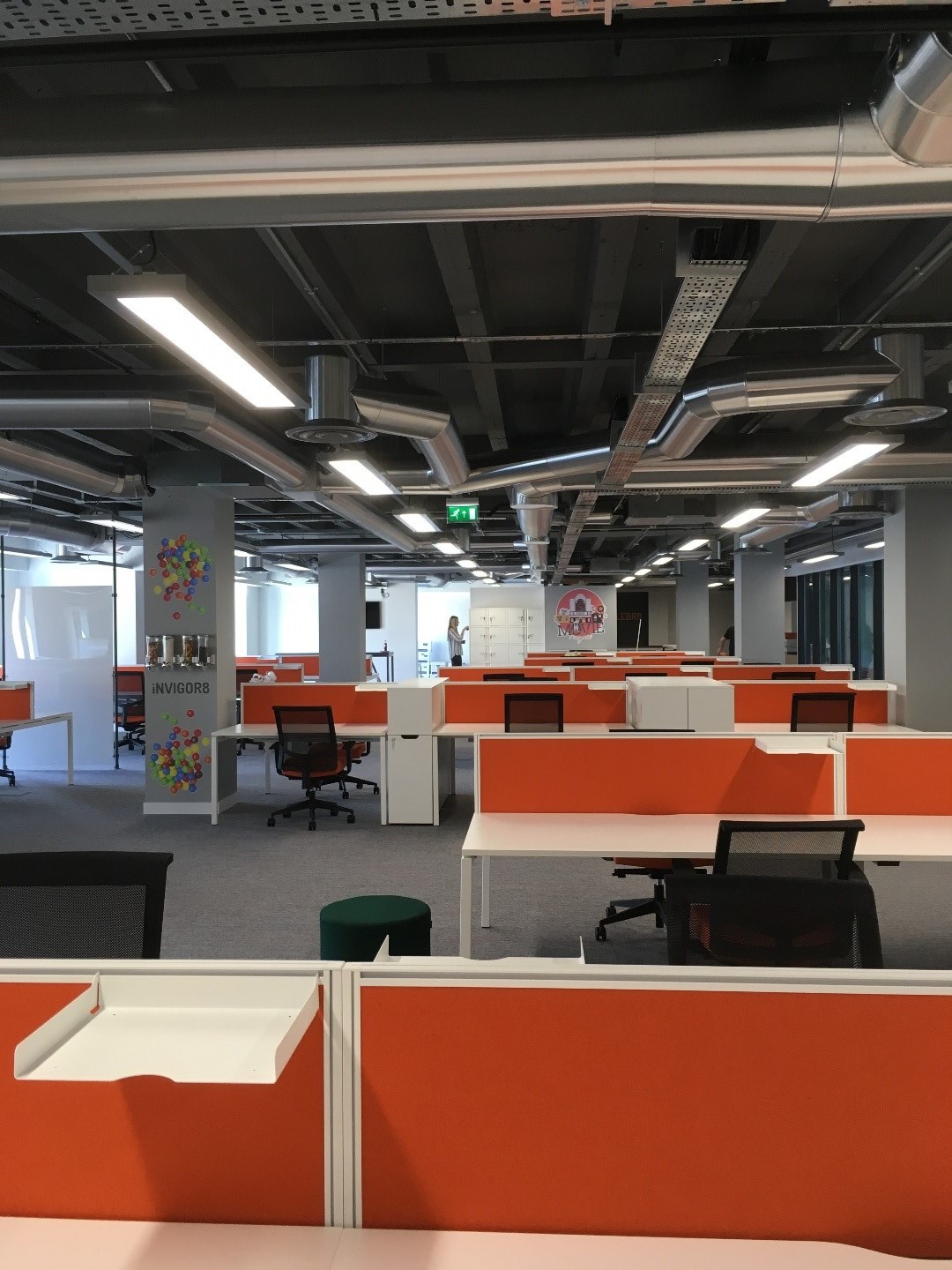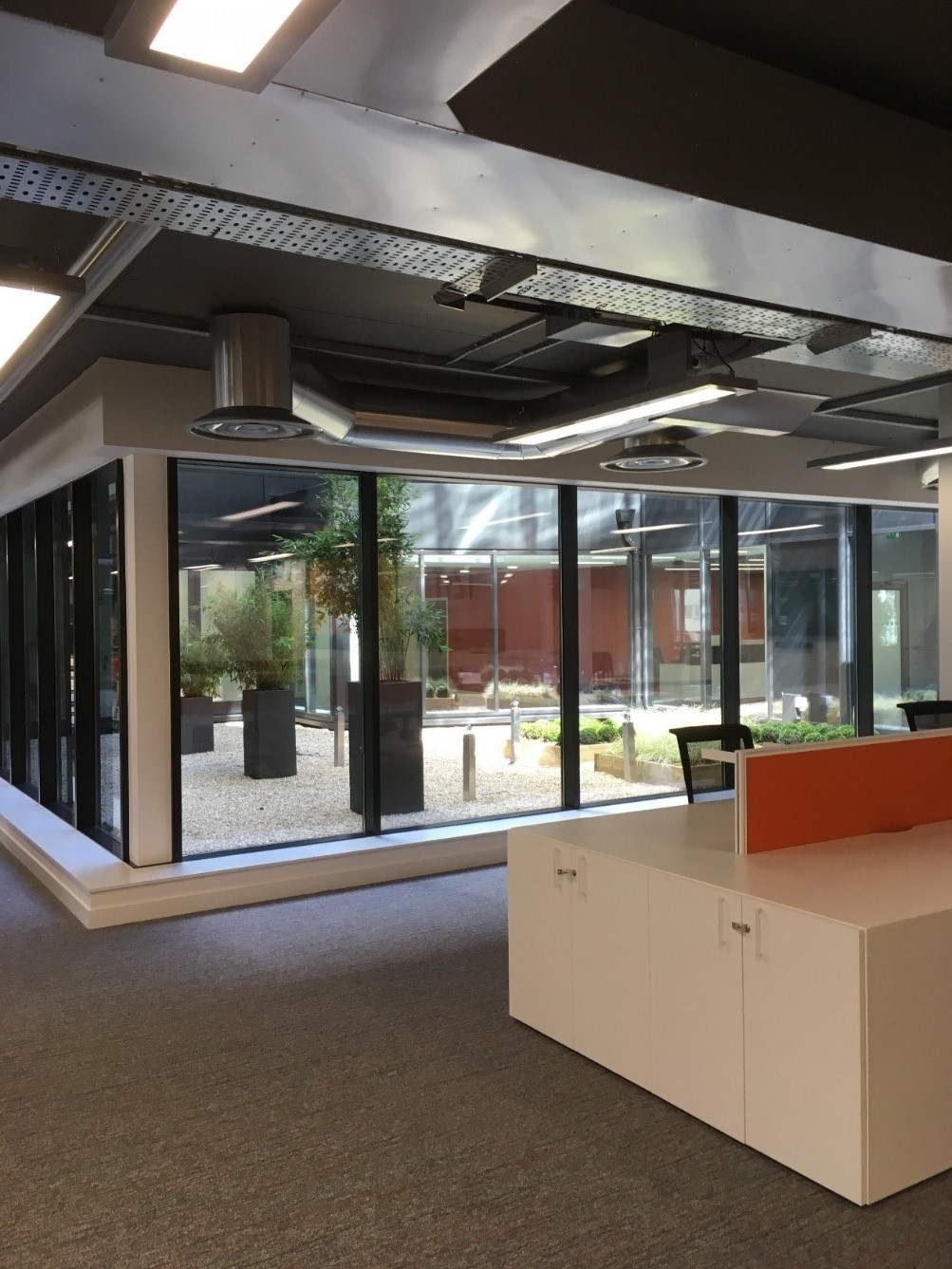 Something new that we have chosen to provide our staff with is breakfast cereals. This is because breakfast is said to be the most important meal of the day, and by  encouraging this upon our staff we hope they will benefit in starting their day off with a hearty breakfast to boost energy and provide maximum outcome in their work. Happy, healthy, productive.  So far, the majority of colleagues are indulging and it is a pleasant atmosphere in the mornings where people are gathering and conversing over breakfast… what a great way to start the day!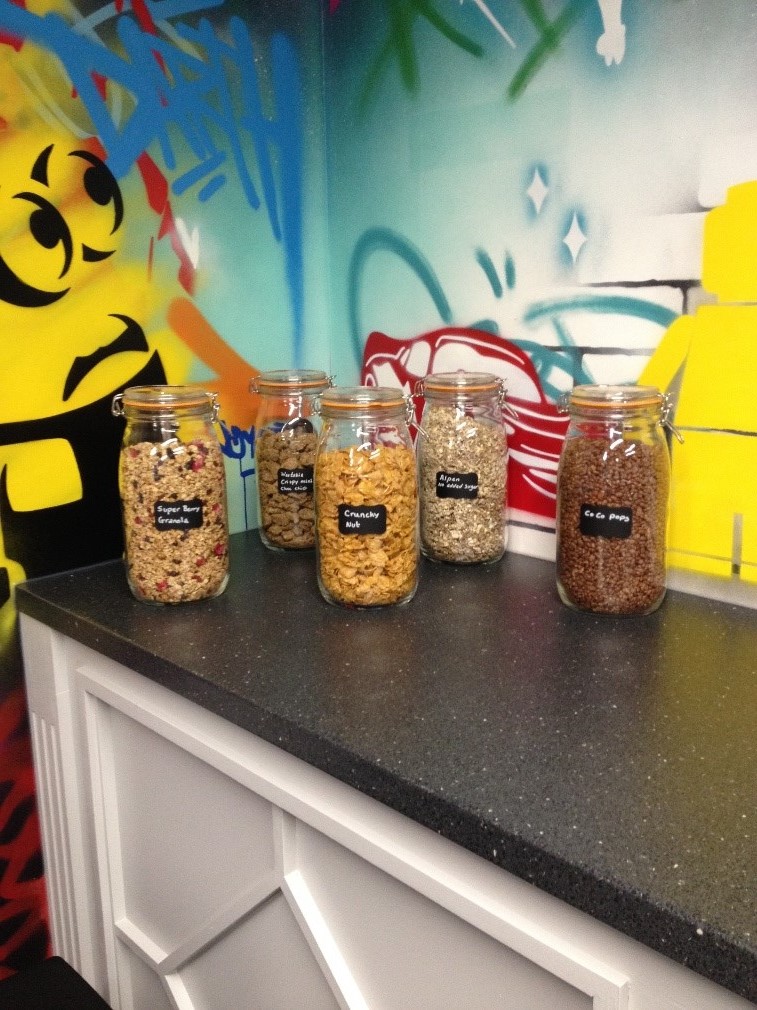 We are encouraging tidy desks to create tidy minds and are providing minimalist desks to ensure that clutter does not build up. We hope for this to encourage clearer minds to provide our clients with a top rate services.  And so far… so good!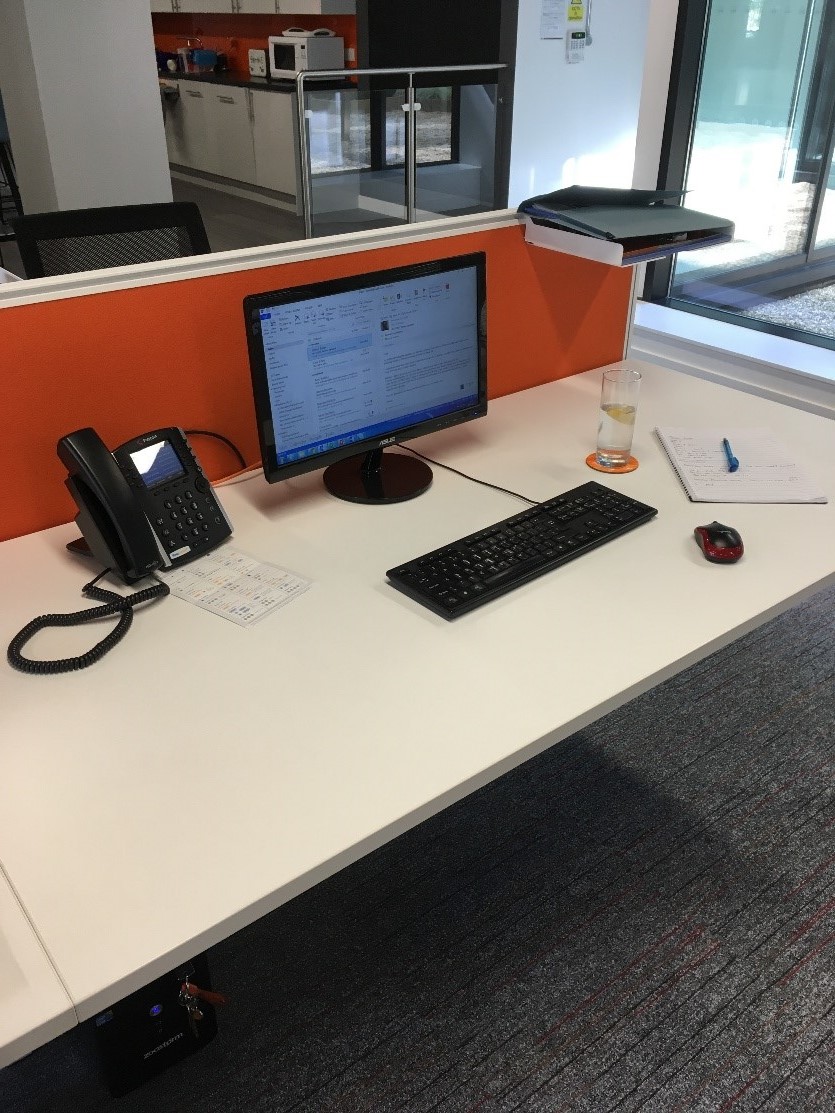 We continue to see ourselves as a green office by ensuring that we recycle as much as we can and not printing anything unless it is necessary; which also ties in with our tidy desk policy as this lowers the amount of paper building in the in trays. We  have several paper recycling bins across the office and two mixed recycling bins.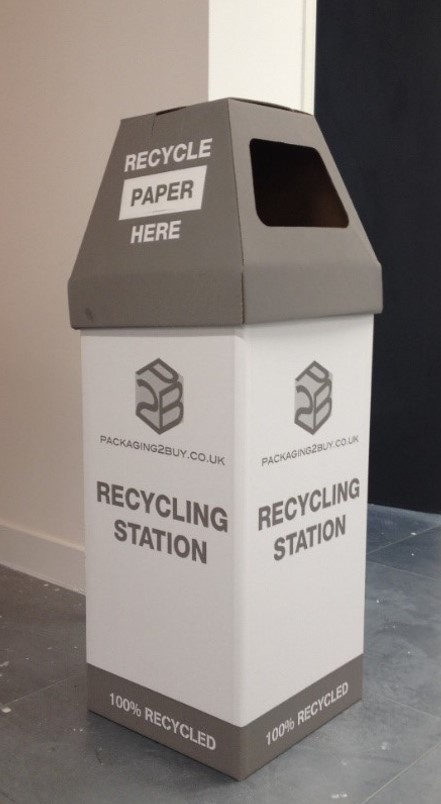 To encourage our colleagues to take breaks throughout the day, we are putting in place a no food at desk policy (this does not include snacks though, as we're all prone to needing a little pick me up now and then). We want our staff to feel as energised as possible and one of the best ways to do that is to take breaks from the computer screen, especially taking a full lunch break!
We are very excited to have green space outside the front of the building that we can utilise. It is perfect timing that we have moved just as the summer months are now upon us, so we hope everyone will make use of it and take in the fresh air.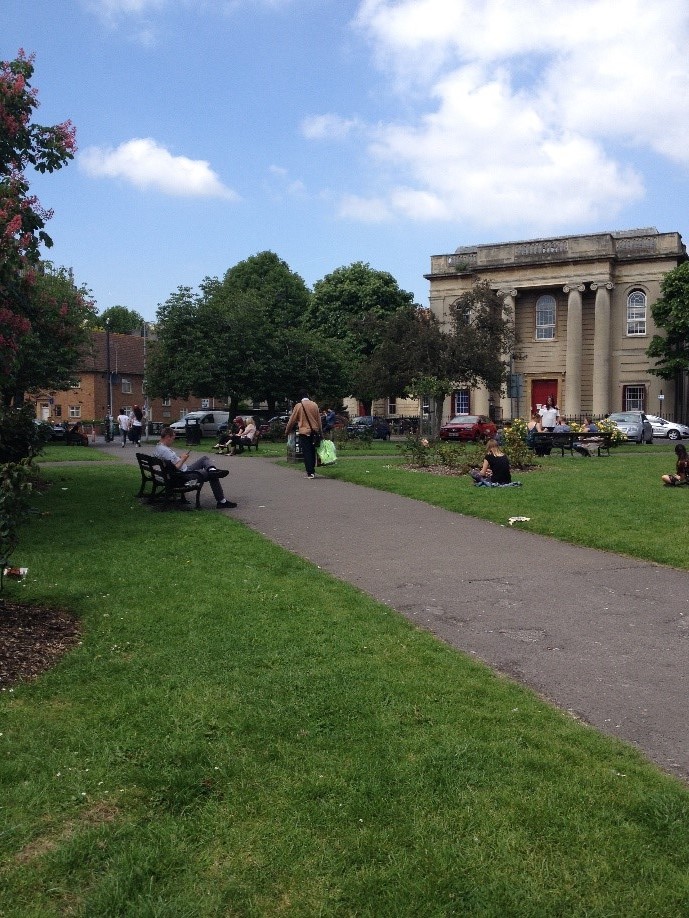 Just a few weeks in now, and we are all settling in very quickly. There's even been talk from the Finance Director that he might set up a running club during lunch time … watch this space!!
We recognise that providing a happy and healthy environment at work is important for nurturing an efficient and productive workforce.  And it's not just us – more and more companies are placing emphasis on the working environment.
So if you fancy working in an environment that gives you happy positive vibes as well as a pay check, then jump on board!
Jo Hastings
Training Administrator