In the UK, Retail shrinkage annually costs stores ~£11 bn. This statistic is the highest of any country in Europe and equates to in excess of 1,000 events every day of; shoplifting, food waste, self-checkout errors, admin errors, expired goods and internal theft. It is estimated that 50% of the events in store come from external shrink issues (theft etc) whereas the other 50% is made of internal system/administrative errors. In eXPD8, we support the retailer combat both of these challenges.
According to the Retail Security in Europe 'Going beyond Shrinkage' report, in totality, stores are spending more than £3bn on preventative measures, whether this be monitoring software or tagging equipment. Studies show that the grocery sector is the hardest hit by shrinkage, costing in excess of £4bn, where the most common stolen items are alcoholic drinks, cheese and meat. In a difficult retail climate, it is more important than ever for retailers to take note of these challenges and continue to reduce waste in store and the cost associated with it.
At eXPD8, within one of the key grocers, we assist weekly in monitoring and reducing shrink in store with the aim to;
1. Reduce the cost associated through loss
2. Support in deterring thieves across an array of categories
3. Support in identifying key store or category challenges to maximise future store colleague training
We have detailed below within these visits how we specifically support this retailer in managing shrink: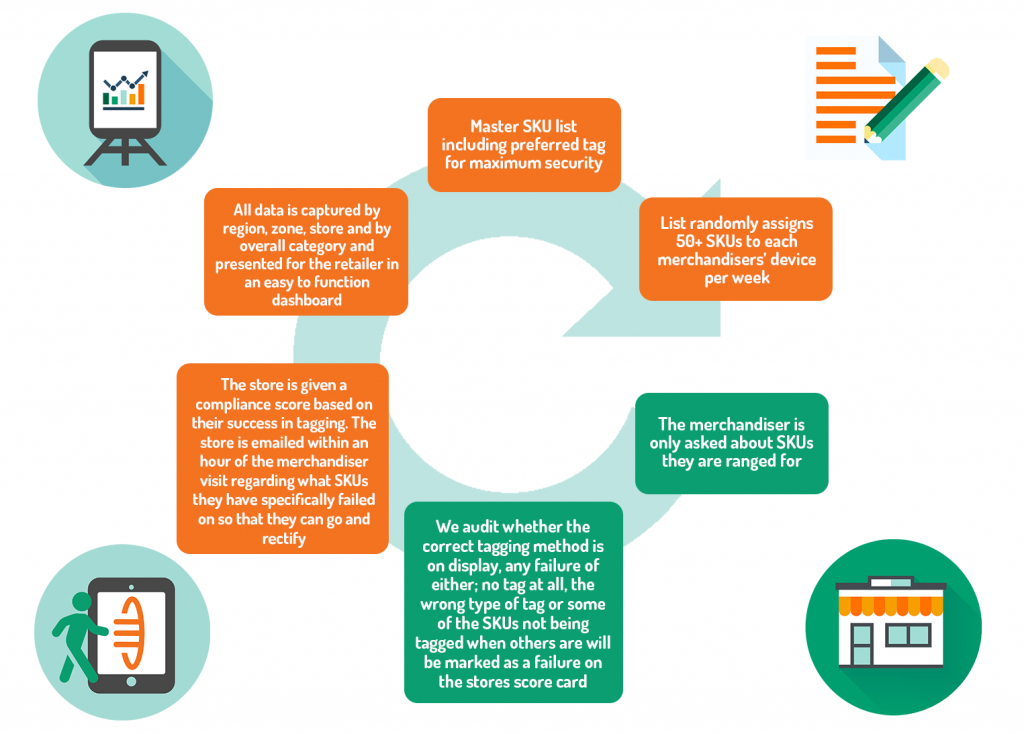 In addition to reducing the chances of theft in store and external contributors to shrink, eXPD8 also assist within our visits on health checking other internal shrink issues, such as; logging/admin areas within the secure cages/back office, self-scanning errors or waste management assessment within the instore counters – this again is by random health checks on a number of errors every week where we health check store colleague intervention in each of these areas and similarly give them a score for success or failure against them. This helps manage internal shrink issues and the trending data that eXPD8 collate over time assists the retailer in homing in on stores that either need more training or support to better manage and reduce shrink. The key aim is to identify gaps in knowledge or process within a store so that we can aid the retailer in better applying the process in the future.
In addition to our specialised shrink management visits, eXPD8 also assist other brands and retailers in reducing shrink every day through tasks such as; Checking SELs are correct against products, reviewing store inventory and informing the department manager of any variance, scanning "over stocked" items and rotating stock with sell by dates effectively. If you think your brand or your retailer requires support and a syndicated soloution in managing, monitoring and ultimately reducing their shrink levels please get in touch today: https://www.expd8.co.uk/get-in-touch/
Gemma Hurley
Client Services Controller