Covid-19 has altered the course of a "typical year" for everyone in 2020. Every person and every business has been affected in one way or another, with different pressures and challenges that have faced them as the situation surrounding the global pandemic has continued to changed. The retail sector naturally, has been extremely affected by Covid-19's impact on consumer behaviour. We've seen many stores have to close their doors, some of which for good. Whereas others have thrived with increased demand and had to deal with other challenges, such as successfully prioritising and managing supply chain of essential products and maintaining social distancing in store amidst the increased footfall.
Goodbye Loo Roll!
One of the main challenges that the retail sector faced was managing demand, and having a robust supply chain to be able to cope with the quantity of items being purchased. Near the beginning of the pandemic, fear of the virus was at an all high. This lead to one of two extremes from consumer behaviour: little to no demand for some goods (so much so some stores had to close); or excess demand for 'essential' goods (e.g. loo roll, eggs, flour, etc.). There wasn't an in between and soon consumer behaviour had become synonymous with panic buying.
To this day, almost 70% of consumers still worry about the health of others. Therefore, they have had to become more efficient by doing fewer and larger shops. Hence the introduction of the new rules of 'no more than 2 packs'). This essentially led to customers spending more time in store on a given visit. However, the number of times they may visit a store in say one week has been altered. In the long run this may affect the sales attributed to "impulse purchases". As fewer visits will ultimately mean less quantity of touch points of that space throughout the week.
Saved By the Internet
As stores became busier and government advice told us to stay indoors and limit non-essential trips, we embraced the world of online retail. Specifically, for non-essential goods such as Toys, Games and other GM/Entertainment items.
Considering some members of the older generation may have previously struggled to navigate the internet without help, this transition to life online was surprisingly smooth and effective for the most part. To prioritise those shielding, the supermarkets sent out emails to this select group offering them online deliveries (although the delivery slots were like gold dust!). Since then, online grocery shopping has become the norm! Seeing my technologically inept parents huddle around the computer together going through their shopping list (and squabbling incessantly) was a sight I never thought I'd see.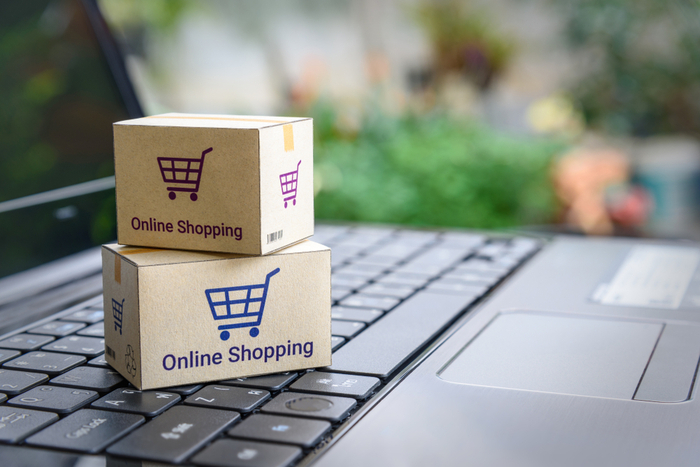 Helping the environment
Naturally, this move to online has done wonders for the environment. There's no doubt that one person driving a van to deliver hundreds of parcels a day would be far more environmentally friendly than those hundreds of people each making a trip into town to go shopping. People have become more mindful. The amount of people who try to buy locally, from independent retailers and still help the environment has gone up.
There is of course undoubtedly still the need for "physical retail". This will always be a necessity. However, the move towards shopping online has accelerated substantially over 2020. This means the older generation have been forced to adapt. The likelihood is they will continue to buy online long after the pandemic has ended. This may be a particular threat to those physical retailers that cater to an older demographic of shoppers typically . In the long term these shoppers may continue to order via the world wide web. This may ultimately lead to a lack of footfall in years to come.
Social Media Vs The Virus
Additionally, thanks to the incredible phenomenon that is social media, we have access to so much more information. Not one day goes by without a post or an Instagram story about the importance of supporting independent businesses. This is what influenced me in my present buying this Christmas. I've bought a self-care package from a seller on Etsy, homemade earrings from my friend's business, dried leaves and fruits to infuse your own gin (fantastic present, I know). Also, a few bits and bobs from Amazon, such as a Gruffalo board game and some Fimo for my nephews! Covid-19 has impacted consumer behaviour by helping to find a balance between buying from big and small companies.
The Chance to Try Something New
This year has also given people the chance to find new hobbies. 48% of consumers now spend time on new skills. This could be something crafty like making clay plant pots, or perhaps taking an online course. Others have taken up running (I did the NHS 5k and haven't run since…), and some have taken up cooking or expanded their culinary horizons… all of these new hobbies need some new toys. Although about a third of people have been struggling more financially, with what we could do with our free time being significantly diminished, people were able to redirect their spending into other things, such as these hobbies.
eXPD8
In order to survive, the ability to adapt was key. As consumers, we quickly adapted to online retail. Here at eXPD8 we have had to be more flexible and more reactive for our clients in 2020 than ever before. Government advice changed across different parts of the country forcing retailers make quick judgement. From different departments to the goods that could/couldn't be sold from one week to the next. We have supported in excess of 30 new clients with last minute requirements between March – November. Alongside the majority of our existing clients, we have altered our service in one way or another to meet new demands. In March-May our focus was specifically to "feed the nation", as well as store colleagues, with increased focus on grocery goods. Also, managing the churn of stock in store to ensure shelves were full to counter the effect of panic buying.
If you think eXPD8 could support you and your business. Please contact us at info@expd8.co.uk.
Gemma Hurley
Client Services Controller
Client Services Administrator