Make up brands spend a huge amount of time and money to bring their products to market. Ensuring the fixture is well maintained and stocked is a massive challenge and can be very hard to get right.
Cosmetic fixtures can have very high sku (stock keeping unit) counts with over 200 lines on a planogram with many that look similar with only subtle differences to differentiate between them. Colleagues often don't have the time to spend replenishing and maintaining the look and feel of the fixture, ensuring the SOH (Stock on hand) is correct which is when a third-party agency can be the ideal solution to support.
But even then, it is not an instant answer to all the issues that can be faced, to get it right we need to consider so many factors, from my experience there are many ways an agency can help:
Theft
Cosmetics is one of many areas hit by theft, getting the right tagging solution in place and completing regular gap/stock counts on the fixture is critical to ensure availability is maintained at the correct level, one of the tasks we carry out at eXPD8 is to tag products of certain agreed values with the brands we work for before they are put out on sale, making sure that high value items are less easy to pilfer followed by regular gap counts where we identify products off sale and carry out a PI (physical inventory) to correct stock files and ensure more stock is sent in where required.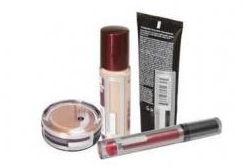 Look and feel of the fixture
Customer are drawn to the bright lights of cosmetics fixtures with their exciting branding and story boards showing customers how to get the latest look with their products, if the stand is damaged or POS is missing customers can be lost to another brand. It's vital that missing or broken parts are ordered regularly and then fixed so products can be displayed correctly and the messages from POS (Point of sale) are conveyed to customers consistently across the estate. An agency can do this easily and report back real time what is required so it can be quickly ordered and dispatched for their next visit in store when they can site it.
Availability
Regular replenishment is important to maintain sales and allow customers to purchase from the full range, analysis of sales can assist in building a visit schedule by store with the right number of hours and visits to support the stores individual needs resulting in a cost-effective model which allows sales growth and a strong ROI (Return on investment)
Tools for the job
Providing simple but effective tools to allow the merchandiser to easily replenish the fixtures is critical, a clear easy to follow planogram, a full line list with sku code, barcode, product description, number of facing and stock holding by line is vital for this. A spare parts reference guide (SPRG) to allow parts to be ordered when required is a must and means that every fixture is always like new. Cleaning kits to remove old makeup and dust can make a big difference to how customers perceive your brand.
Those little extra touches
Mirrors on the fixture can allow customers to try products using the testers and see what they look like helping to sell more, small plastic bags kept on the fixture allow customers to purchase products which are often small without losing them through the large gaps on the trolley or basket on their walk round store then getting to the till to find they no longer have the product they wanted. Tissues kept on the fixture can allow customers to try before they buy and clean off making it easy to try test without mess. These little extras on fixtures can really make the shopping experience easier for the consumer and can be easily maintained by an agency to ensure they are in place and refreshed on fixtures when required which store colleagues often overlook when they are busy or not familiar with the process for ordering equipment in.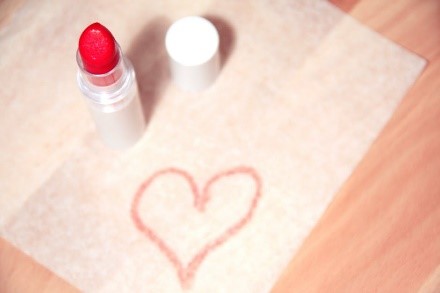 Testers
Customer will inevitably want to try before they buy, making sure your testers are well stocked means that customers do not open full price stock which not only makes the fixture look messy but also adds to the cost of writing off products damaged and makes the SOH incorrect again effecting availability. Making sure testers are regularly ordered and put out is very important to the both the look of the stand and availability which is key part of any visit we make at eXPD8 when completing a cosmetic visit.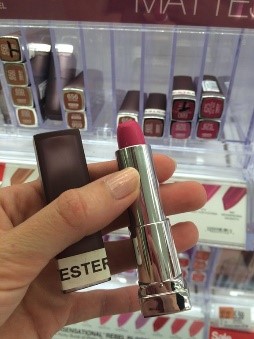 NPD and range updates
Updates can be complex and too often store colleagues just don't understand how to carry them out or don't have the time to adequately do so. eXPD8 have a fully trained team which we can call upon to implement range changes and we have the tools to train them on specific complex updates, we carry out test calls and video sessions to allow us to roll out to all the merchandisers carrying out the calls which means that they all understand exactly how to carry out the works to the exact brief.
Getting NPD (New product development) out on fixture can be a real challenge, kits can easily get lost and can cost hundreds of pounds each, sending them to store is not always the answer. Walking in the kits can be very effective and improves the chance of day one set ups being fully compliant.  Third party agencies can be an effective way of managing updates giving visibility of the implementation with entry and exit images so you can see quickly and easily at a glance your products and new components are out on sale in accordance to your new plan.
Communication
In my experience, the key to ensuring any Health and Beauty fixture looking great comes down to everyone working together maintaining a flow of excellent and appropriate communication. I believe that at eXPD8 we take the headache away from our clients by managing this effectively and transparently. From the offset, the planning of any visits is vital, making sure that all parties understand the key objectives, the deadlines we are working to and the information that is required to make the visits a success. By engaging with all key parties and managing the process on behalf of the brands and retailers we work with the manufactures and installation companies to pull the full plan together, continuously liaising with each team to make sure the plan is on target and proactively suggesting solutions to any issues that arise to hopefully ensure that the final results are fantastic looking fixtures in store.
For more information on how we can help with your Health and Beauty category, email me at clarej@expd8.co.uk
Category Development Manager