This week I have spent time with some of the eXPD8 Entertainment team and have been asking them about their favourite films. As we work with film on a day to day basis, I thought it would be nice to take the time out to talk about them. Hopefully from this, you will learn slightly more about the team. Also there are some rules for a drinking game included within, so if you are planning a film night with some friends, keep reading for more information!
Lawrence Bowen – Warner Bros.
What is your Favourite film and why?

'Lord of The Rings – The Fellowship of The Ring' is my favourite film

To be honest I didn't really need to talk to Lawrence about this, he spends far too much time talking about Lord of The Rings.

I think I enjoy it because its really nostalgic for me. We used to have a portable DVD player in the car and the only DVD's in there were Lord of the Rings, and Johnny English. As the older brother I of course made the decision to watch Lord of The Rings over and over again. I also really enjoyed the music which was by scored by Howard Shore.

Lawrence then started talking through the Lord of The Rings Drinking Game…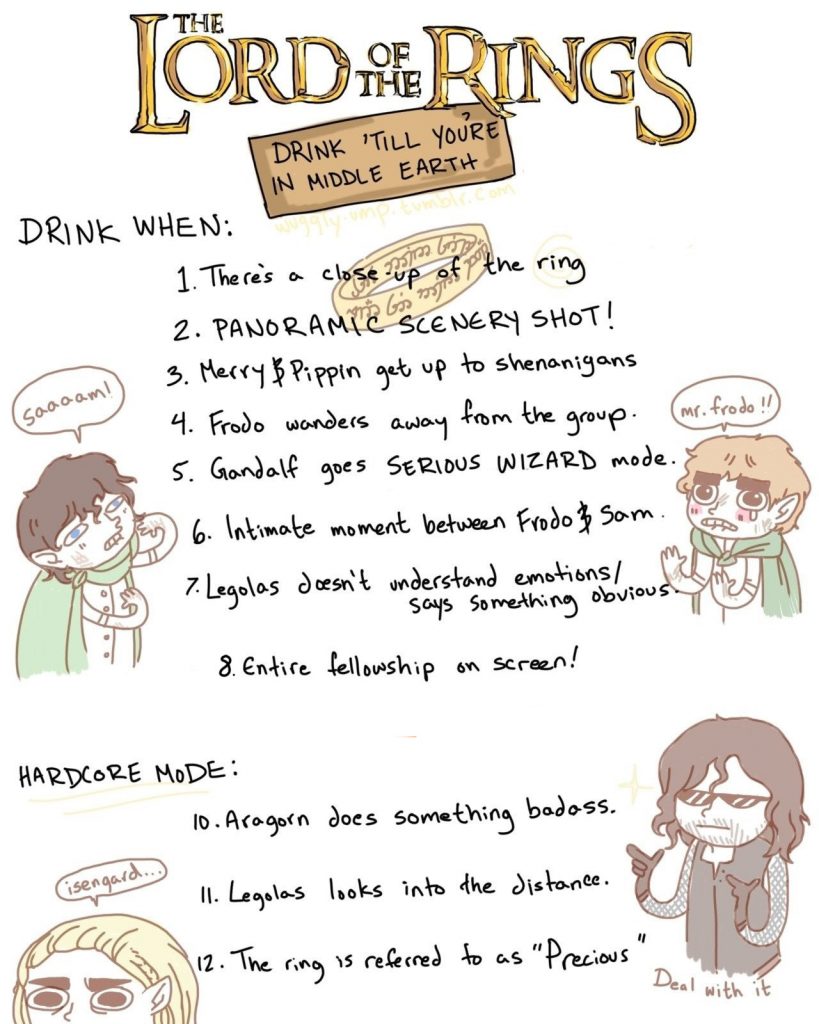 Lauren Roberts – Fox
What is your Favourite film and why?

Well, as my film has already been chosen (by Lawrence) I will have to say 'Shawshank Redemption'. Even though it's a dark film, it incorporates a great team spirit and leaves you feeling like you can achieve anything (with a spoon), it also shows criminals in a new light. I last watched it two years ago, you have to commit a good amount of time to watch this classic. Also reminds me of my prison life…
Pete Emerson – Universal
What is your Favourite film and why?

'Stand by Me'.

Everyone in the entertainment team agreed with this and started talking about the film…

I love the fact that it's a coming of age film that's about friendship. The characters are all different, such as River Phoenix's character, Chris Chambers who has a bad upbringing but is a lovely person. Also it just made me want to go on an adventure with my friends, I was quite young when I watched it, of course the song is amazing as well.
Jess Chalk – Warner Bros.
What is your Favourite film and why?

Its called 'Kiki's Delivery Service'. It has Beautiful art work, cute cats and really relaxing to watch, what else do you need in a film!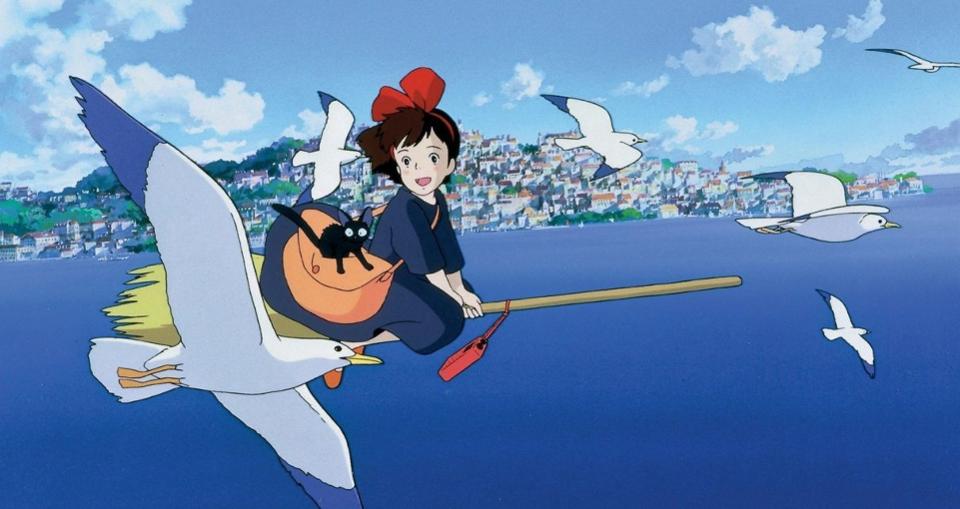 Hannah Bono – Warner Bros.
What is your favourite film and why?

'Singin' in the Rain' is my favourite film, it's soooo good! The songs and music are brilliant, I love Gene Kelly and Debbie Reynolds. I watched it when I was really young, so about 5 years old, me and my sister loved it. Childhood Classic! The last time I watched it was last year with my Boyfriend. it's a must see for each new boyfriend, if they don't like it they are dropped.
I wasn't expecting such Brutal honestly… Thanks Hannah!
Joe Quinton – Warner Bros.
What is your favourite film and why?

'Equilibrium' is a dystopian story which is about a post-apocalyptic society that controls its people through emotional suppression. I like it because it's a story about rediscovery of emotion through the mediums of music and art. In the movie, music and art is banned and they go out and actively destroy it. 100% worth a watch.
Sarah Dyson – Sony
What is your favourite film and why?

The film that I could return to and watch over again is E.T because it's so nostalgic. The soundtrack is great and its just a nice story, a few twists and turns, a good arc. Sorry I don't have anything more exciting to say, but E.T speaks for itself.
Dan O'Leary – Disney
What is your Favourite film and why?

'The Count of Monte Cristo' because it's an old-fashioned adventure. It was also the last film that I ever rented from blockbuster video ☹. It's about revenge and the good guy winning in the end. Also by watching the film you can pretend you read the book.
Pete Jones – Retail Insight
What is your favourite film and why?

As I am a massive Spielberg fan, my film is 'Jaws'. It's atmospheric and I love John Williams' music. The actors are also really good. It's a thrill ride! I also love that Jaws could have been a completely different movie if the technology worked! As 'Bruce' (the animatronic shark) kept breaking on set, the lack of seeing the shark in key shots heightened the suspense even more. This makes Jaws even more menacing when you actually see the shark!
Laura Bond – Universal
What is your favourite film and why?

'The Parent Trap'. It would be the version with Lyndsey Lohan. I watched it so much when I was younger and just really enjoyed it each time.
Suzanne Saville – Warner Bros.
My favourite film is 'The Breakfast Club'. Its such a feel-good film with a great soundtrack. I have always loved this film from the first time I watched it. Also I really enjoyed any films where it had cast members from The Brat Pack (The Brat Pack was a nickname given to a group of young actors who frequently appeared together in teen-oriented coming-of-age films in the 1980s.)
Suzanne Saville
Client Services Manager