Meet Harry, he's an inspiration.
Harry is my youngest, though not so young now.  He's 25 years old.  When Harry was born, he was perfectly ordinary, but after a few months it became apparent that he was special with special needs.
Disabilities are complicated; he hasn't got one clearly identifiable condition, and he's not quite like anyone else.  So maybe, he's a bit autistic, almost certainly dyspraxic, and quite probably has Asperger's syndrome too, but certainly, he's a bunch of fun.
Harry is a happy soul.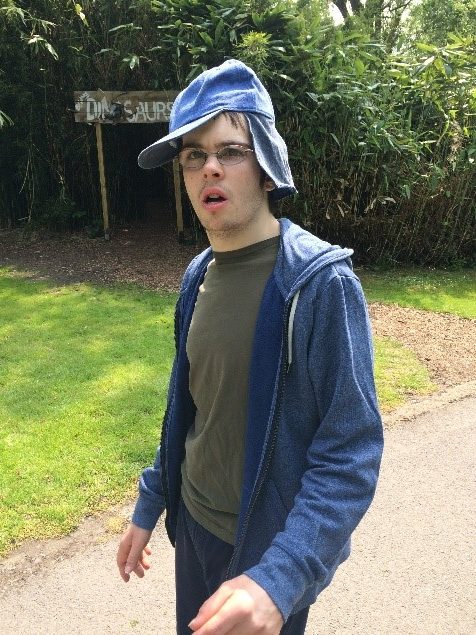 Harry has a keen sense of fashion and loves dinosaurs
Unfortunately, Harry will never be ready for the work place.  He can make himself understood but doesn't speak.  He flashes through the menus on his computer but has no attention span.  He charms everyone but has no social awareness.
Harry however, is an inspiration.
Many disabled people have a wide range of capabilities, and unlike Harry, are more than able given the opportunity and support to be valuable in the workplace.   At eXPD8, we have always considered ourselves to be a fully inclusive employer, proud to accommodate and develop opportunities for those with disabilities or health conditions, but we decided to take it a stage further.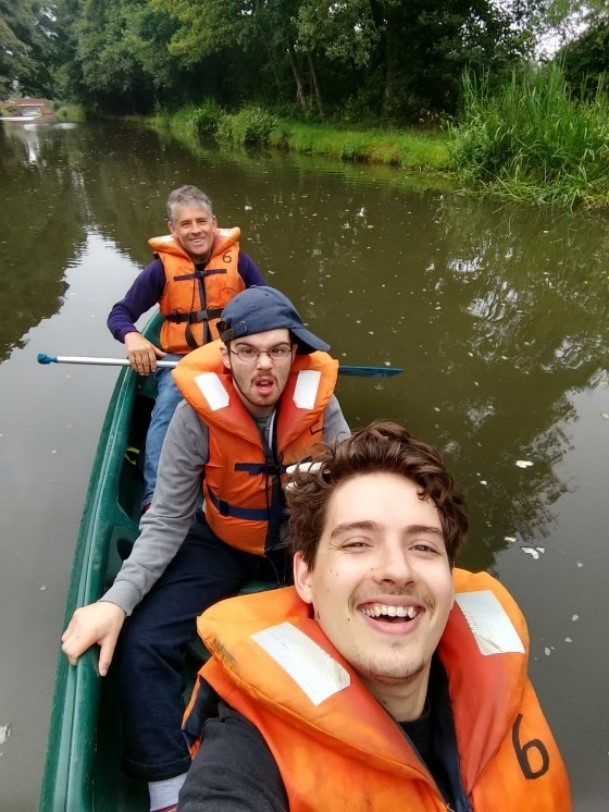 Harry really wants to be a pirate
eXPD8 recently applied for and achieved Disability Confident accreditation!!  This means that we have been certified by the Government as having actively taken steps to attract, recruit and retain disabled workers.  But more than that, eXPD8 has gained 'Disability Confident Leader' status (see the Announcement) which is the highest level possible within the Government's Campaign.  We provide all of our colleagues and new starters with regular training in how to support disabled people and people with health conditions so they feel comfortable and empowered. We also launched a work experience and work placement scheme for disabled people to build their confidence, skills and experience.
Unfortunately, it isn't possible to help Harry himself into workplace, although he is available for modelling and is willing to travel.  He is however an inspiration, and that's a good day's work.
Director and Co-owner of eXPD8