For Mental Health Awareness Week this year, running from 9-15 May, we're raising awareness of the impact of loneliness on our mental wellbeing and the practical steps we can take to address it. As part of this, we spoke with eXPD8's Human Resources Business Partner, Kelly Duncan, about the impact of the pandemic on her own sense of loneliness and the interventions she puts in place to counteract its effects.
Loneliness is affecting more and more of us in the UK and has had a huge impact on our physical and mental health during the pandemic, especially regarding our connection to our colleagues and other people in our community. We need a better way of tackling the epidemic of loneliness and we can all play our part. It's about finding and enacting small moments of kindness and encouraging others to do the same.
Kelly writes candidly about her own experiences and explains eXPD8's position on mental health; how we Put People First and continue to develop a culture of mindfulness so that everyone, regardless of being Central Office or Field based, can share their mental health status, seek help as required, and provide support for others where necessary.
A Moment of Collective Loneliness
I never ever thought that I would suffer from loneliness. As a person who has lived on their own, I actively seek out my own space and my own time. I never thought that it would be something that would affect me. However, during the pandemic, especially the first lockdown when I was isolated from family and friends; from the pub, from the gym, I really did get affected by it. And it affected not just me as a person, but my mental health, my work-life balance. I was pretty much 'eat, sleep, work, eat, sleep, work' – that was the constant cycle.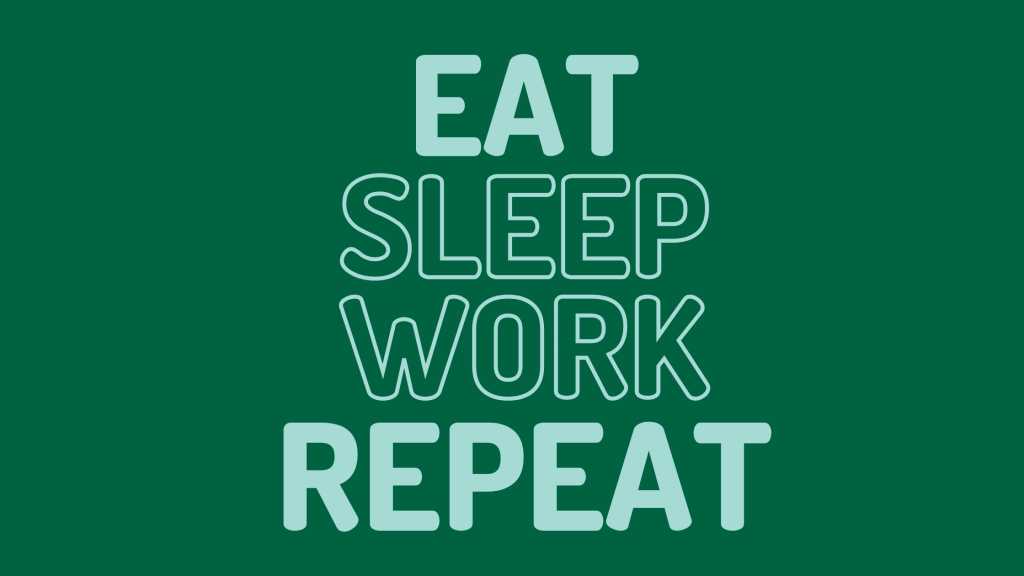 And I realised, without my family and my friends, I wasn't really left with anything other than 'eat, sleep work', which was surprising for me. I felt at a distance. I felt like maybe I had lost a bit of myself; that the things I enjoy doing, I couldn't do anymore. And you know, speaking to people and family on the telephone just wasn't quite the same. So, what I started to do was to figure out a way where I could balance my life a bit more. Just because I can't go to the pub or I can't go and see family and friends, doesn't mean that I can't go for a walk.
Power of a Smile
I found that just getting out and walking past somebody made me feel like I wasn't alone because I wasn't the only one in this situation. And then I started to look at my work-life balance. So, I added in eat, sleep, work, exercise. Then, I added phone-time with friends and family, and this broke up my day.
Eventually, lockdown finished, but I still felt very much isolated, living on my own with all the ongoing restrictions. So, I reached out to pockets of people who I knew would be there. I started going to the gym and even started paddle boarding. From somebody who was very much, "I liked my time and my own company", I went to, "let's go into a campsite and I'll just talk to anybody." And I think for me, it just really highlights the fact that it's surprising that we can all suffer from loneliness, and the truth is we don't tend to talk about it.
The Impact of Loneliness on Mental Health
Loneliness really does impact mental health. And I think the pandemic has highlighted more and more the impact that it has on us, not just us physically but also mentally. And I think that we should talk about it! We should engage with those around us, even if it's just a smile. There are so many times I've been in the supermarket, I see somebody's eyes light up, even behind a mask and you think to yourself, "they're smiling at me!". It warmed me up inside.
We have many colleagues at eXPD8 who are already retired from their careers, and they work with eXPD8 for a few hours a week, just to get out and engage with other people, within an environment that they enjoy. For many, working at eXPD8 is itself an act against loneliness. As a business, we're proud of the fact that we're a social organisation, one which enables the types of interactions which help to combat the epidemic of loneliness in the UK.
Please look out for Part 2 in this series available tomorrow, as Kelly Duncan continues by discussing how the eXPD8 is Putting People First to help to alleviate loneliness and contribute to positive mental health, in the workplace and beyond. If you're an eXPD8 colleague and enjoyed this content or are affected by any of the issues contained here, please reach out to hrteam@expd8.co.uk and let us know. You can also access a range of resources at Mental Health Foundation and GroceryAid, our industry charity which assists retail colleagues with a wide range of issues, including aspects of loneliness and mental health – just call their free and confidential helpline to speak with an advisor 24/7, 365 days a year on 08088 021 122.