The video game industry has never been bigger.
In 2017 the US video game industry was larger than the film and music industries combined, with more than $108,000,000,000 being spent on video games (Batchelor, 2018). It has also never been more varied, with a huge selection of formats, genres, and models vying for the attention (and money) of players.
Video game companies have long been looking at different ways to deplete the contents of player's wallets. Loot boxes, premium cosmetics, and downloadable content are now almost universal sights in the industry. Responses have, predictably, been mixed. Missteps have included Mass Effect 3's reviled day-one-DLC and the much-parodied horse armour from Elder Scrolls IV: Oblivion.  In contrast, the two (excellent) expansion packs for The Witcher 3: The Wild Hunt have often been acknowledged as the way to do additional content right.
Free-to-play model
The free-to-play model has long been a subject of speculation, often lauded as both the future and death of the industry. The potential profitability of these games, however, cannot be questioned.
One of the most popular (and profitable) games of all time is Epic Game's Fortnite. Despite being free to download and play, Fortnite raked in a respectable $318,000,000 in May 2018 alone (Molla 2018). The game stands on the shoulders of free-to-play giants like League of Legends and World of Tanks. Alongside advertising revenue, each of these games have successfully monetized a multitude of in-game items, ranging from weapons and clothing to gestures and emotes. These products differ from the downloadable content mentioned earlier in that they often contain no necessary content or additional gameplay. It is a reasonable prediction to say that we can expect other videogame developers to chase Fortnite's success within the free-to-play model. Many have already begun.
Fortnite
The success of Fortnite, however, is interesting when you consider there's often nothing physical to sell. While the Fortnite developers have recently announced a physical "starter pack" containing codes for a collection of digital items, there are still no discs to merchandise or stock, despite the game being available on seven different formats. Additionally, most of Fortnite's advertising is digital. V-bucks, Fortnite's virtual currency, is available for purchase as pre-paid cards but they are often delegated to forgotten corners next to the iTunes gift cards. Fortnite advertises on banners and popups, rather than blockers or headers. But does this have to be the case?
The biggest consumers of video games (making up 15% of all gamers) are those aged between 15-24 (UKIE, 2018). This is also a demographic with a 96% smartphone uptake (Statistica, 2018) and, typically, a faster adaptation to new technology (Meyer, 2008). The integration of smartphone enabled technology and advertising is uncommon but nothing new. Billboards and flyers have featured matrix barcodes for years, allowing potential consumers to be quickly linked to more content and information, as well as purchasing options.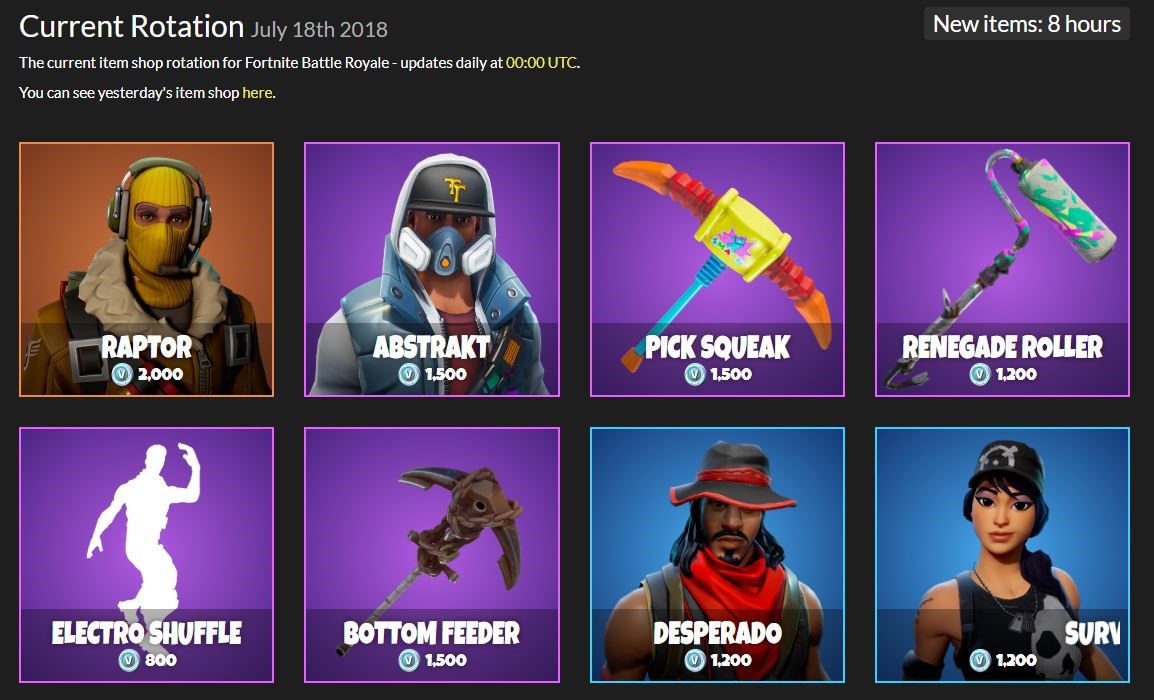 Using technology to influence impulse purchasing
This level of technological integration will undoubtedly have a great impact on the advertising of digital goods. A Fortnite or Hearthstone (another free-to-play game set in the World of Warcraft universe) display for example, stocked with redeemable cards and physical merchandise, could become a housing for a near field communicators or matrix barcodes that takes consumers directly to the download link of the game.
They could also preview cosmetic items, superimposing them on the consumer's characters, with a download key available for purchase alongside the housing unit. This could allow for video game publishers to reach farther into the impulse-purchase market, typically reserved for DVDs. Full priced video games have always been an expensive purchase compared to films, sometimes retailing as high as £59.99, reducing the likelihood of a successful "basket boost" purchase sought after by supermarkets (BASE, 2018).
This form of advertising will only improve as more advanced technology finds its way into consumers hands (or eyes). Augmented reality, for example, lends itself easily to the advertising of digital products. 100% digital FSDUs could be designed that are unique to the viewer, projecting their own characters and preferences into space that would otherwise be occupied by static cardboard. Today, these images would be accessed through smartphone screens (like how Pokémon Go projects the titular creatures onto the landscape).
Tomorrow, they could be viewed through augmented reality glasses, contact lenses, or even implants (Buhr, 2017). Stepping even further into the speculative future, Bladerunner 2049's Joi personal assistant is advertised by giant, looming holograms that cycle through her many outfits and demeanours, claiming to offer a truly personal experience of the "product." While true holograms (of any size) are currently cost-prohibitive, a similar effect would be easy to achieve in augmented reality, where the size of the advertisement are not constrained by practicality, cost, or even physics.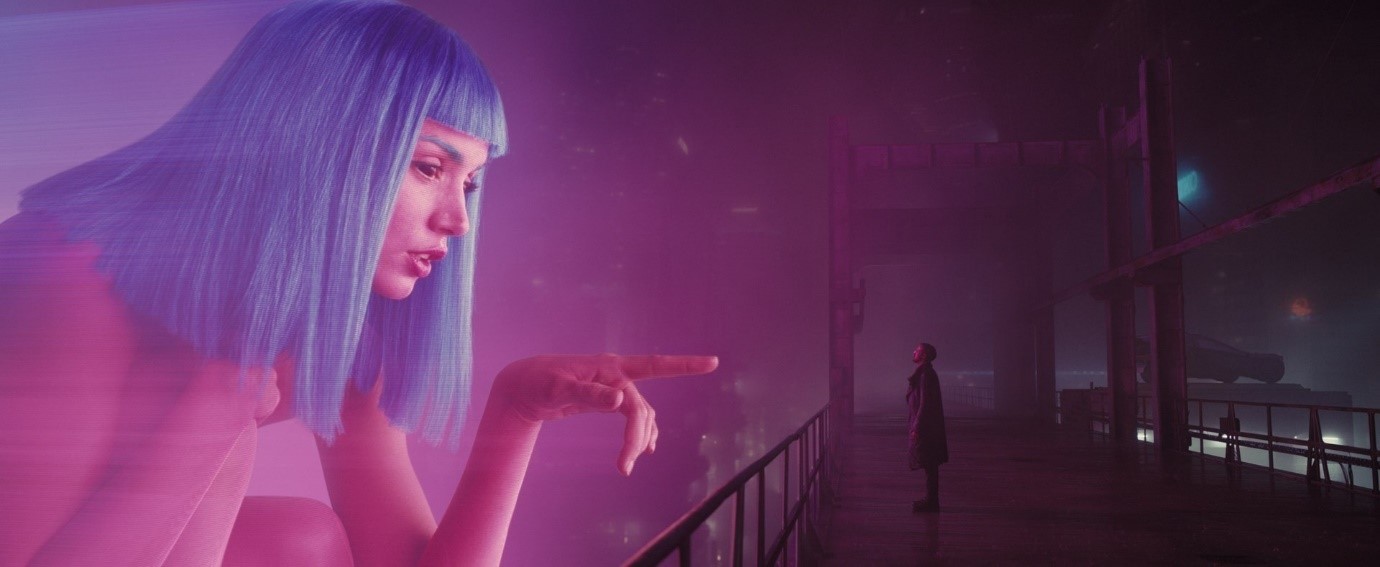 Merchandising companies are likely to be at the forefront of any big changes in the industry. eXPD8, with its history of quick technological uptake, is positioned to continue offering modern and reactive services to its clients well into the future; whatever that future might look like.
Links
Coughlin, J. (2017). Does Age Predict Technology Adoption?. Available: https://bigthink.com/disruptive-demographics/does-age-predict-technology-adoption. Last accessed 25/07/18.
UKIE. (2018). The games industry in numbers. Available: https://ukie.org.uk/research. Last accessed 25/07/18.
Statista. (2018). UK: smartphone ownership by age from 2012-2017.Available: https://www.statista.com/statistics/271851/smartphone-owners-in-the-united-kingdom-uk-by-age/. Last accessed 25/07/18.
Batchelor, J. (2018). Games industry generated $108.4bn in revenues in 2017. Available: https://www.gamesindustry.biz/articles/2018-01-31-games-industry-generated-usd108-4bn-in-revenues-in-2017. Last accessed 25/07/18.
Molla, R. (2018). Fortnite is generating more revenue than any other free game ever. Available: https://www.recode.net/2018/6/26/17502072/fortnite-revenue-game-growth-318-million. Last accessed 25/07/18.
Buhr, S. (2017). Omega Ophthalmics is an eye implant platform with the power of continuous AR. Available: https://techcrunch.com/2017/08/04/ophthalmics-is-an-eye-implant-with-the-power-of-continuous-ar/. Last accessed 25/07/18.
Meyer, J. (2008). The Adoption of New Technologies and the Age Structure of the Workforce. Mannheim: Centre for European Economic Research. 08-045.
BASE. (2018). The Home Entertainment Market continues its path of growth. Available: http://baseorg.uk/insights/market-insight/. Last accessed 25/07/18.
http://www.metacritic.com/game/pc/the-witcher-3-wild-hunt—blood-and-wine
https://www.epicgames.com/fortnite/en-US/news/fortniteblockbuster-contest