Will you be setting any New Year resolutions in 2019? Love them or hate them, setting goals and writing lists with the aim of hitting them or ticking them off, is good for the soul. Research shows that people who make resolutions are 10 times more likely to attain their goals than people who don't make any!
Our range of retail support services unlock your brands' potential at the point of purchase, through merchandising in store,  field marketing and intelligent use of data. But how can New Year resolutions unlock your own potential?
Like the idea of jumping on the #NewYearNewMe! Bandwagon but can't quite bring yourself to write that list? So you promised yourself you would lose 5lbs last year and now it's more like 10, fret not, let's shift focus and look at some resolutions around your work space, the average person spends 90,000 hours at work in their lifetime so it's a good place to start. Here are 6 resolutions you CAN keep.
I will keep my workspace clear and functional
The space you work in all day has the biggest impact on your health, mood, and productivity, so think of ways to keep it clear of clutter. Do you need that stock report from 2017? Does that thank you card from Sharon in finance mean that much to you 3 years after you received it? Set aside 5 minutes a week to reset your space and reset your zen in the process.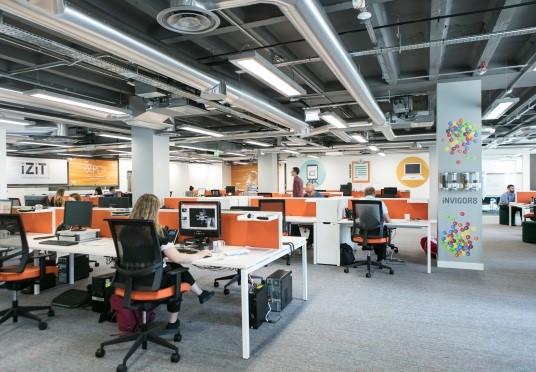 2. I will create a wall of happiness!
Commandeer a wall or window and spread the love! Acknowledging your colleagues and their efforts is good for the soul and body. It doesn't have to be work related, say congratulations to Barry on the birth of his first son, or big up Karen for her fund raising efforts, or simply say thanks to Susan for making you all those coffees on that super busy day.
3. I will find time for me
How hard is it to find the time to exercise? What about setting up a lunch time walking club? 30 minutes of exercise 5 times a week is all you need to stay healthy. Whip on your trainers, set a route, power walk out of the office and be back in time to enjoy your lunch! You could also find some space to set up a yoga club or even something a tad more sweaty if you are lucky enough to have showers in house like us!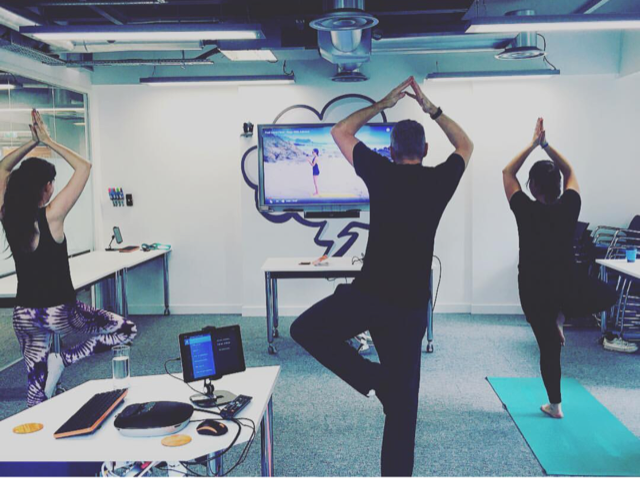 4. I will make the most of my time in the office
Why not double your productivity and use your power walk to have a meeting at the same time? Taking a walk gets the blood pumping, helps shift tension and bad energy, and can be a simple solution for when there's no common space available for a meeting. A change in scenery can get those creative juices flowing too.
5. I will join in
Setting team goals and having a buddy system fosters great working relationships that can really strengthen over time. An ear to bend when things aren't great can be a real life saver and a mate to high five when things are going great is even better! Could you set up an interdepartmental competition or do you already have teams that could work towards a common goal? Set targets and if you reach them, celebrate together!
6. I will be on time
When you arrive to work on time and are reliable with your attendance, you increase the chances that your line manager and your co-workers will view you as someone who is committed to your job. In many cases, traits like like dependability and reliability are just as important as your technical abilities and qualifications. 
These "I will" ideas can make a big difference to your day by focusing your energy on the things you can affect!
People are at the very heart of what we do and a rewarding and inclusive environment is the key to getting the best out of each colleague. This ensures they always make effective decisions when it comes to the retail support services we offer.
Need a little help setting your resolutions? Why not make investing in retail support one of them, contact us today
Buisness Support Manager