IT isn't always the most exciting topic and for some of our field teams I'm sure it can be pretty frustrating at times, especially when your tablet's not working, you've turned it off and on again for the 3rd time and have calls that need to be synced within the next half an hour!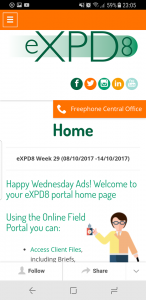 Well believe it or not, the IT team here in the Bristol Central Office really do want make things easier for all eXPD8 employees. We're putting more effort than ever into finding new and innovative ways of using technology to enable quicker, easier and more accurate work, with the aim of improving results and delivering continuous service improvements.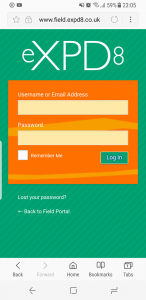 After a fair bit of recent head scratching and plenty of tea, we've created a secure online Portal Website for all of our Field Teams which will be launched over the next couple of weeks.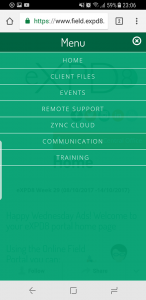 The Field Portal Site will allow you 24/7 access to:
– All the content from the current Tablet Portal on any device with a web browser. You can even use your personal phone!
– A new events calendar so you can keep up-to-date with calls and activities that are happening
– An online training and development site to hone your existing skills, or even gain some new ones
– Remote technical assistance from one of the helpful Central Office IT team (limited to office hours)
– Key announcements and important communications
– Join in with the community using our social media channels
– Take part in discussions or share tips with other merchandisers using cOMMUNIC8 our new chat platform powered by Hip Chat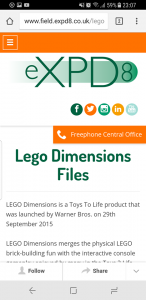 All of our field teams will be receiving an email inviting them to complete the account registration process and once this is done, they will be able to securely login and gain full access to the new site.
If you're one of our Field Team, keep an eye out for the email and follow the instructions. If you're not, don't fret, we'll also be making improvements for our Clients and the Central Office team over the coming months so watch this space for what's coming next.
IT Manager