We're currently in the midst of helping Warner Bros. with one of their biggest catalogue events of the year; the aptly named 'Iconic Moments'. The celebration of some of the best films from Warner's history has been a highlight for us film-lovers at eXPD8, and we're all extremely proud to have delivered the set-up of some fantastic displays in Asda, Morrisons, Sainsbury's, Tesco and hmv.
All these set-ups have got us thinking about our favourite films from Warner's vast selection, so we thought we'd give you a rundown of our favourite titles from the Iconic Moment's collection. Check out the Iconic Moments promotion in stores now, and let us know your favourites!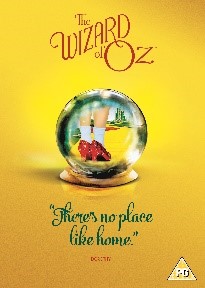 Ellie – The Wizard of Oz. This is one of my favourite classic films because there are so many memorable scenes and songs that I absolutely love. There are the obvious ones that everyone remembers, the clicking of the Ruby slippers and following the yellow brick road to encounter a musical number sung by Munchkins! Personally my favourite moment is when the Wicked Witch of the West makes her appearance in a cloud of smoke and music.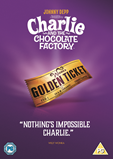 Hattie – Charlie and the Chocolate Factory. Created in typical Tim Burton style with a quirky protagonist that's very much on the borderline  of creepy, this twisted remake of the classic Charlie and The Chocolate Factory couldn't be further from the world I had imagined when  reading the novel as a young child. Using striking cinematography the film is bright and colourful and really captures your imagination. Whether it's the expanding Violet Beauregarde or the magical chocolate river there is never a dull moment. Of course, let's also not forget about the classic songs throughout with 'Oompa Loompa' and 'Pure Imagination' remaining unchanged. It's a fun film for all the family!
Joe – 2001: A Space Odyssey. I love the creepy modern classical soundtrack and the early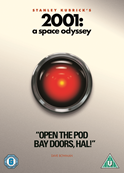 jump cut from pre-historic man to a vision of the future, where the first basic tool (a bone) is thrown up in the air and transforms into a space ship. My favourite part is where Hal the computer is dismantled and cycles through a series of human emotions while his mind falls apart and he turns into a parrot-like imitation of a person, singing the songs from his infant programming. I also enjoy the intense visuals of the landing on Jupiter, the lengthy silences punctuated by oxygen mask breathing and the end sequence, where a space embryo marks the next step of human evolution. The Iconic Holst theme is so successful it is now an instantly recognisable cliché and is one of the few things that actually dates this otherwise completely timeless film, which has inspired generations of science fiction and arthouse film making. Its influence is still strongly evident in films like Gravity and The Tree of Life.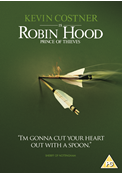 Lawrence – Robin Hood: Prince of Thieves. Whilst Robin Hood may often be remembered for Bryan Adams's chart conquering '(Everything IDo) I Do It For You' and Kevin Costner's slightly confusing English accent, there is much to love in this movie. The unmatchable Alan Rickman looks like he is having a superb time playing the dastardly Sheriff of Nottingham and the action scenes hold up well, especially in the sequence where volleys of flaming arrows are being launched into the Sherwood Camp. Regardless of your views of Bryan Adams's megahit, the rest of the film's score is superb, providing a real sense of energy that drives the film onwards. However, for me, it's all about Alan Rickman. Whilst this may be no Citizen Kane, it definitely is a lot of fun.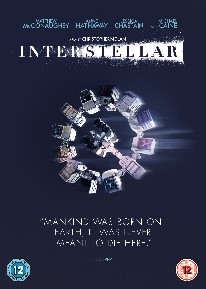 Matt –Interstellar. The Sun is dying. The only hope for Humanity's survival is to travel through a Space Portal that had randomly appeared in our Solar System, good job we have invented space travel otherwise we would be in trouble! From there onwards, Matthew McConaughey takes us on a journey through Interstellar space to uncharted planets to find the key to survival. One planet is so close to a Black Hole that time has been altered, where every hour is 7 years on Earth. Not the greatest idea to get stuck on that planet for, let's say, 2 hours to find out that everything and everyone you have ever known has completely changed. Silly Matthew. Solid 9/10 movie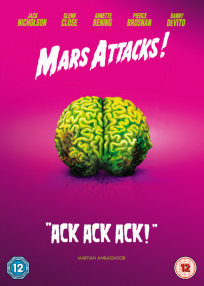 Suzanne –Mars Attacks! This is one of my all-time favourite films! It came out in 1996 (when I was 6 years old) I remember my Dad getting me and my brother a video (For those of you born in the noughties, please google Video). At the time I thought it was really scary (which is ridiculous)!! If you have not seen this classic….I will tell you why you should…
The actors in this film! Jack Nicholson X2 ,Natalie Portman, Sarah Jessica Parker, Pierce Brosnan, Michael J Fox, Jack Black, Glenn Close, Danny DeVito, but to name a few..
It was directed by Tim Burton, which means clearly it's a classic
Great and "Unusual" Musical elements included
I don't want to give anything more away, just watch it! In fact, watch them all!
The eXPD8 Warner Team
#IconicMoments