Dolly Parton's 1980 song '9 to 5' is starting to show its age – once an anthem for office workers, will the full-time concept soon be lost in the depths of history and become extinct for Generation Z?…
As the Guardian writer Gaby Hinsliff suggests – busy is becoming the new normal, and the underlying truth is that for too many of us, work simply no longer fits into the official working day, leaving employees considering part time and flexible working instead.
"Part-time work is a flexible arrangement which means working less than the full-time hours, usually by working fewer days per week. Employees are usually considered to be part-time if they commonly work fewer than 30 hours per week."
"Flexible working is a way of distributing the hours of a working week so that they best suit the employee. This usually results in variable start and finish times, thus doing away with the traditional '9 to 5'"
The work place, assumptions about how work is delivered and managed, along with patterns of work are changing as more people work flexible hours – whether at the office, away from their normal base or from home. The fast moving availability of technology to support new ways of working helps change these boundaries of traditional work, so much so, that the Chartered Institute of Personnel and Development estimates that more than half the workforce now works flexibly in some way – anything from the occasional day working from home to a three-day week.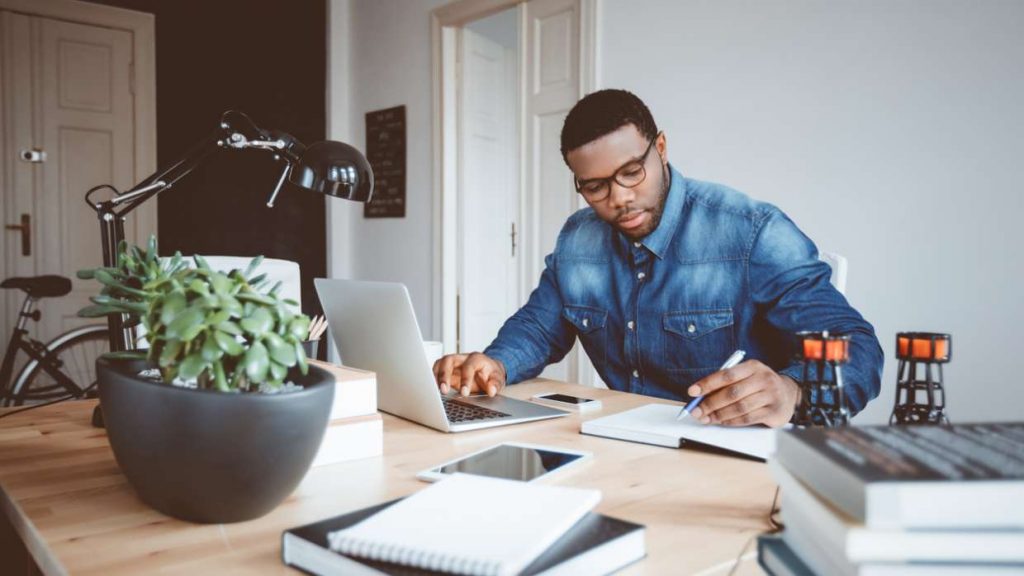 Some people believe that part time working is ok for women in more junior roles and that part time work is the domain of Mothers. For a start, even if part time work does often attract more mature, well qualified people – mainly women – why not tap into the highly qualified market of graduate mothers who have had high powered jobs before children, meaning they will often have a greater sense of responsibility, control of working life and already had a variety of jobs and can handle the stress and flexibility needed for businesses?! However, those now looking for these types of working arrangements can come from across the board including men, students and just those wanting the freedom to manage their own time.
The term 'flexible working' often strikes fear into the hearts of managers but this doesn't have to be the case. There is the – now out of date thinking – of that you can't work part time if you supervise or manage others, or that Senior staff need to be available throughout the normal working week so that others can make contact with them and we can see that there are the benefits to the employee – but what about the employer. Well flexible working isn't a ticket to procrastination and stunted productivity. When implemented correctly, it should have the exact opposite effect, and that's for one very good reason – the work-life balance. As for the main, an improved work-life balance is a desire to become more productive both at home and within the workplace A good work life balance produces higher productivity levels, better staff retention and happier employees.
"Employees might consider absolute income first, but there are other important factors involved: family time, overall stress and health, transportation costs etc" 
Yes, it is true that the majority of flexible workers will have dependents and as an employer you may have to be flexible at times, but in the overwhelming majority of cases, part-timers work very hard indeed and are a great asset to companies. In fact, it is not uncommon for part-time workers to do as much in their shorter day or week than a full-time worker on the same staff.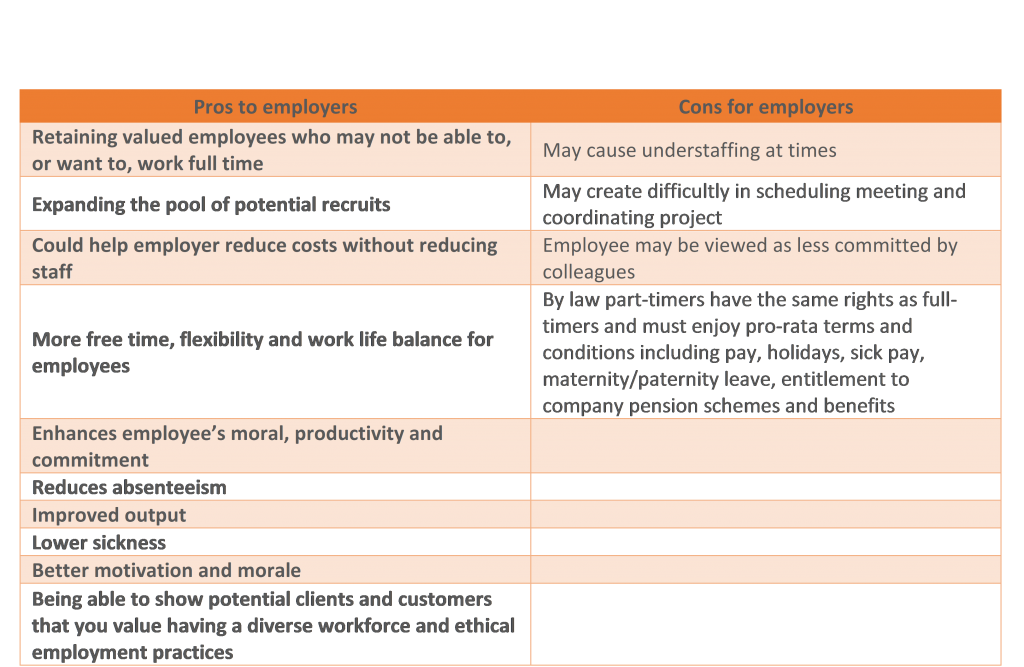 What else are employers going to get out of it? Part-timers are flexible, so they can fit the rest of their life into the days they are not at work. They do not tend need time off for dentist/doctors/hospital appointments etc, and their sickness rates are usually far lower than full-time staff. In a nut-shell, part-timers usually appreciate their jobs greatly and give much more to their employers as a result. This increased employee commitment and loyalty is often reflected in improved productivity from happier staff and various surveys have shown that staff often value flexibility more than a pay rise. The important thing is to make part-time working effective for employee and employer alike.
 "Employees might consider absolute income first, but there are other important factors involved: family time, overall stress and health, transportation costs etc"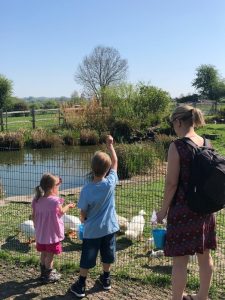 I for one am happy that eXPD8 embraces Part Time Workers, both out in the field – where the majority of workers are employed part time – but also in their central office – where I am one of them!
I work Part Time as I have 2 young children – who demand my time and skills as mother and not just an employee! As a Client Services Manager, I think having success at eXPD8 whilst working Part Time is due to a harmony between employer and employee and having supportive, flexible management, colleagues and peers. I have clear clarity about my role, responsibilities and organisation of work. I communicate clearly with my colleagues about my working arrangements, make sure that handovers of tasks work well and am a loyal employee to eXPD8 and am positive in that I have been able to arrange work hours that suit me and my family.
 "Having more free time is likely more important for happiness than having more money." Ashley Whillans, lead researcher at Harvard Business School
Take a look at our vacancies to see if any of the part time roles we have available can fit around your life.
Client Services Manager