Here at eXPD8 we hold a wealth of historical data from store visits over the years. Our compliance data held includes, but is not limited to: compliance by store, by retailer, by space in store, by studio and by unit type – you name it and our wonderful eXPD8 Analytics Team can pull the stats. The data that we hold can be used for a number of things for both our own business and our clients alike. For example: eXPD8 can pull recommendations regarding POS type success by store, predicting compliance ratings by the units used ahead of time to allow all stakeholders to ensure the POS displayed for launch is going to allow for the best possible ROI.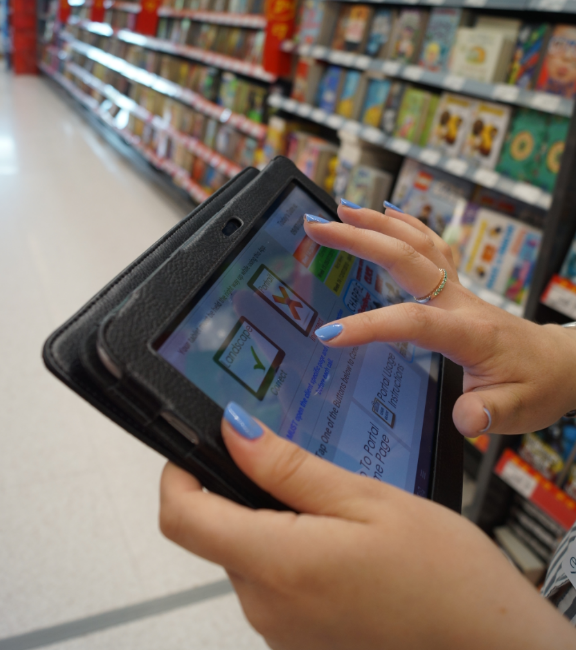 Within our catalogue of historical data acquired over the years, a key aspect which eXPD8 have noted is the importance of investing and maintaining permanent fixtures in store. There is an assumption held by many that a permanent fixture in store (whether this be a metal checkout unit or tower) will always deliver compliance higher than a cardboard unit's counterpart. With this in mind, it can also be a common assumption that because compliance is "guaranteed" with a permanent unit there is a lesser need for investment in merchandising.
What are the reasons some believe permanent units are worth less merchandising investment? 
The perhaps most prominent point… the unit is already there… – any risk of not locating the unit or there being a delivery issue is almost eradicated.
The units are often on wheels – allowing for some flexibility on space in store from one promotion to another.
Likelihood of a unit becoming damaged is far less than a cardboard promotion – this allowing for longevity of a promotion to be easier to forecast and manage.
POS is standardised – the size will not alter and essentially allows for a more simplified approach when planning a promotion. There is also the opportunity for double sided POS to use from one launch to the next which poses an obvious cost saving.
After several years of viewing compliance by space and promotion across several retailers this has given me an eye-opening view on some of the above points. Whereas there are naturally benefits to a permanent unit from a longevity and a standardised POS creation perspective there are some challenging aspects that I have found over the years to question some of the above points and prove that actually the use of a retail support agency to either: audit your permanent space condition regularly/ahead of a large promotion or to implement on promotion day itself is infact a good investment.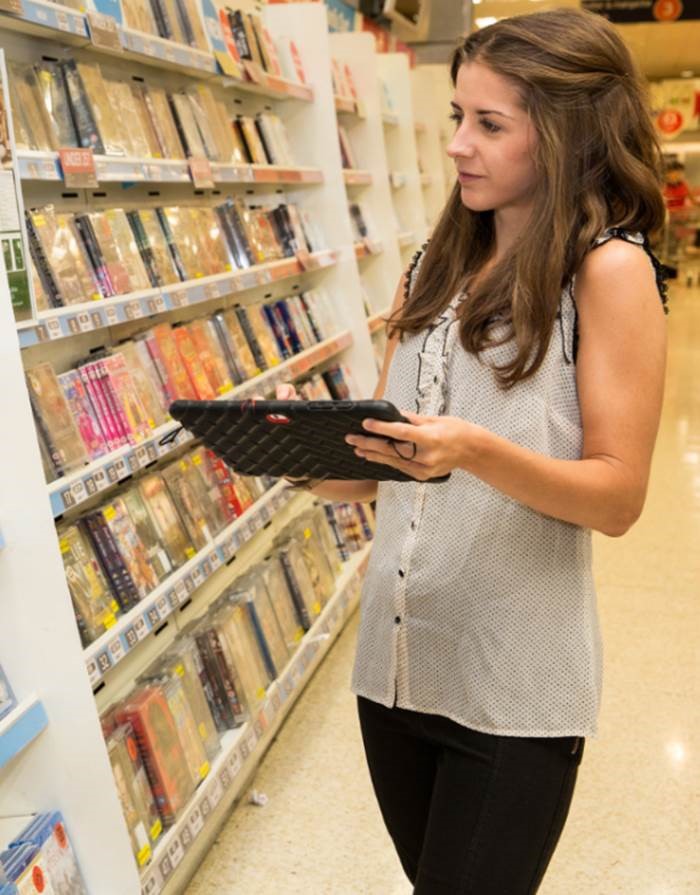 What are the challenges eXPD8 have found on a permanent unit and why is investment necessary?
The main positive highlighted above is the perception that the unit is "already there" and therefore your base position for a promotion is always at 100% – if this space is not regularly audited however then how can this perception be held? There is no way to identify whether the units have actually been destroyed or removed from shop floor over the course of the weeks/years/months if there is nobody to monitor this space and report back.
From a recent piece of work in circa 380 stores, eXPD8 found that 110 units were no longer on shop floor. This meant that 8,800 SKUs were assumed to be displayed in store each week on this tower when in actual fact they were not. This contributing to a natural deficit in sales. This also meant that any new promotion that went live on this unit started at a base position of 70% customer availability – not 100% which was believed to be the case.
Another positive noted above is the way in which a permanent unit has less likelihood of becoming damaged through time – whereas this is of course true in that cardboard is easier damaged than metal. An important point to note is the metal unit's upkeep in store over time.

For example, in a recent piece of work eXPD8 supported a promotion in store on a permanent unit where over time, the towers 81 facings had diminished to an average of 41 over 300+ stores. On average, stores ranged for the unit were missing 40 pegs on their unit – meaning that in excess of 14,000 facings were not able to be displayed on the unit each week. On eXPD8 informing our client of this we were able to order and implement all missing pegs in stores and maximise availability to the customer. In the first week of all stores receiving their actual allocation of pegs sales were up £16,000 YOY across the estate which is a phenomenal result.
As noted above, many permanent units are also easily moved from one place in store to another – whereas this poses a benefit from one launch to another, an important factor which a retail support agency such as eXPD8 can support on is to review the current location of the unit in store. Where our clients have been armed with the information on where their units are currently located in store they are then able to target stores which do not have the unit in the optimum space and instruct the stores to move the unit to a location where footfall is likely to be increased which will help drive sales.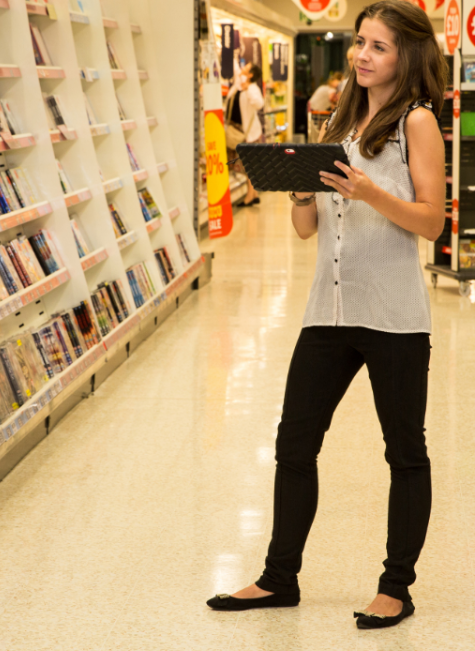 From the points above, it is clear that using a permanent unit for a promotion in store can limit risk from a damage and a delivery point of view which may not be the case with a cardboard promotion. Rather than see a permanent unit as a way to guarantee compliance starting from 100% however – this perception must be balanced with the reality that regular audits of the space and transparency on the current state of play are needed to ensure that: units are still on shop floor, units have the right quantity of pegs/hooks/slots/shelves to guarantee the facings planned and that the units are located in the optimum space in store.
Where eXPD8 have audited a permanent space ahead of a promotion compliance on average has risen from 71% maximum availability to 100% – from this it is clear that using a retail support agency ahead of launch is a great investment to help guarantee day 1 sales and maximum display / on shelf availability to the customer.
Get in contact to see how we can help your sales grow.
Client Services Controller