Q4 – 'the golden quarter' – October to December is when we see the biggest volume of our workload come in. The home entertainment market worth £2.7 billion annually and a huge proportion of that comes between October to December.
It's the most exciting quarter for us as in the entertainment area we deal with some of the biggest blockbuster releases of the whole year. But in order to upweight our volumes in the scale we need to, we have to plan in advance. It's easy to think that the last quarter of the year is far away, but time flies by and before you know it, the stores will be starting to set up their Christmas decorations.
At eXPD8 planning is our thing – we thrive on it. So of course, we start planning for our peak season in May! It's important we get it right for our clients as a huge proportion of their sales come from the peak season, so we have one chance to get it right.
If the world cup has taught us anything it's some tactics to help your game plan to win.  Here are some of my teams top tips for success (and survival):
Get everyone engaged
We work with some fantastic content so we love to showcase this to the whole team so they know what great things we'll be working on. We get the team together in July to showcase the delights of the film world – looking at when we think the titles will be releasing and showing trailers. We also have a session to review how we can get planned upfront and the team come up with a checklist to make sure we are as efficient as we can be. And of course in traditional eXPD8 style we'll end the meeting with a celebratory drink (or two) and perhaps even a screening of one of the key films we'll be working on.
Here's what the team got up to in our recent Q3/Q4 planning meeting:
2. Keep them motivated
Q4 is a long time and its pretty full on for the team – making sure they deliver the clients requirements first time…every time but also being reactive to the changing needs of retail at such as busy time. So we keep them motivated by delivering a Q4 care pack mid way – last years consisted of all the essentials – pens, notebooks, post its, Berocca, chocolate, stress balls, a G&T, and DVDs.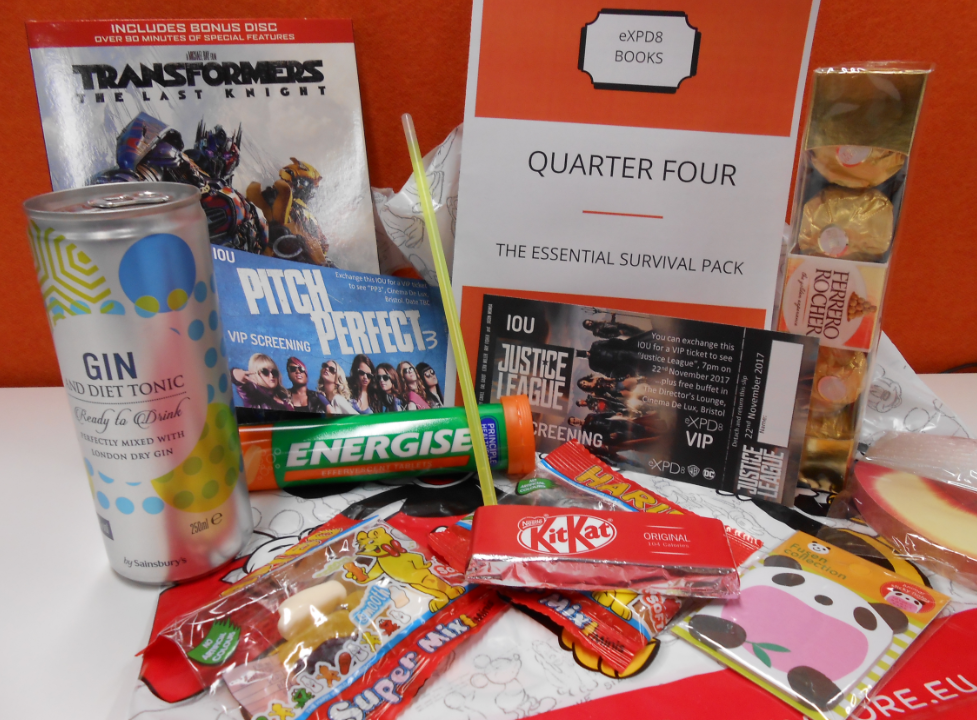 Its important to keep up morale when its busy so we bring our launches to life in the office by having dress up days or competitions to win points for our houses. People working in our building officially think we're nuts!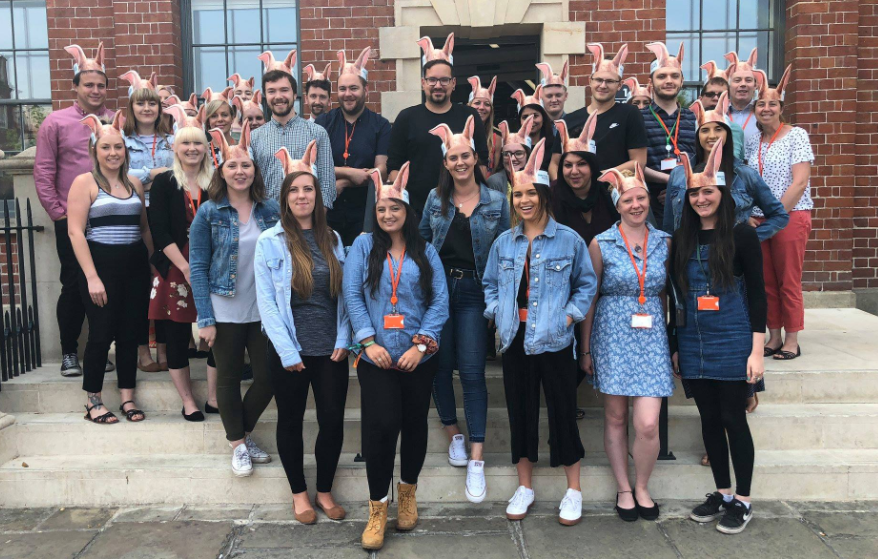 Share the knowledge
Once we know what our clients need us to do and how we're going to do it we then need to share this with the field team. So during the peak times we have weekly conference calls with our extended family out in the field to make sure we are constantly communicating so the plan comes together.
We also arrange a meeting to share the film slate with our Regional Managers and if we are really lucky our clients will join us on that day to deliver the information and expectation. This is a great way to engage the entire team and for the client to gain valuable feedback from the field team.
If you'd like to find out more about how we can support your brand over the busy Q4 period, then get in touch!
Clients Services Controller